Vikrant Massey, who is winning praise for his 'Haseen Dillruba' act, says he relished the character's transformation from all-white to grey in the thriller.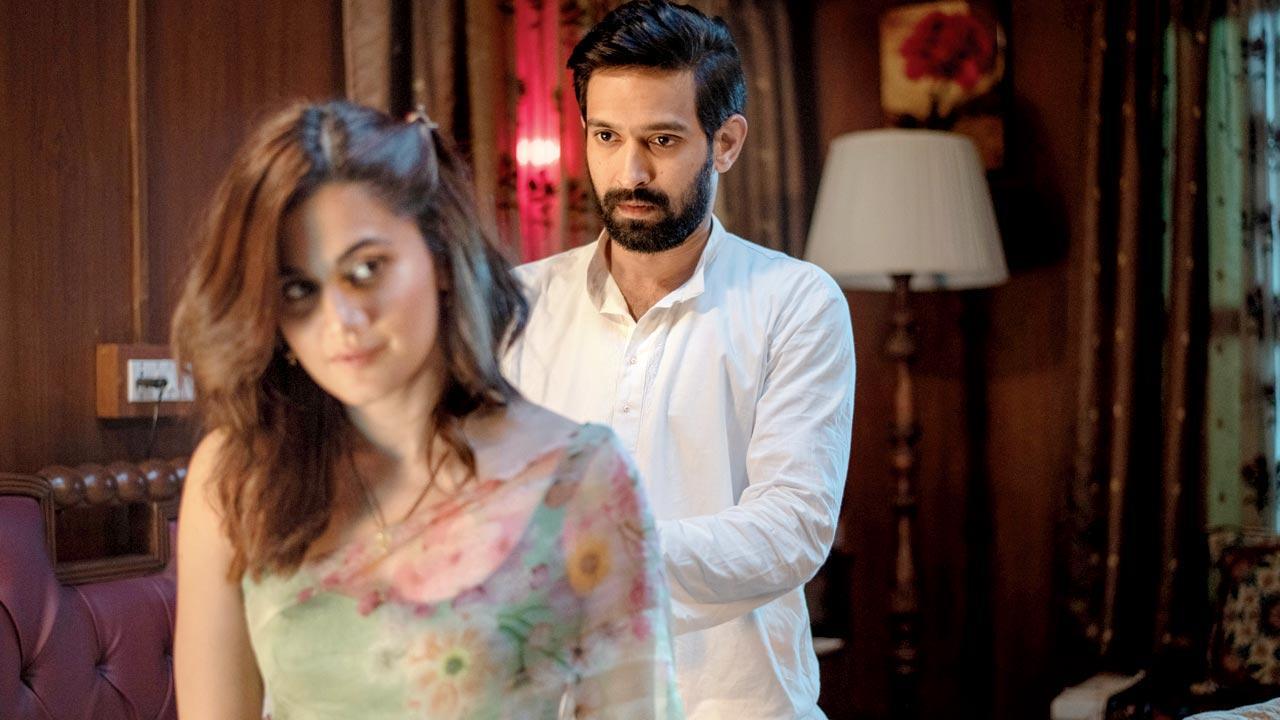 Vikrant Massey and Taapsee Pannu in a still from 'Haseen Dillruba'
"We seldom find romantic thrillers in our country," says Vikrant Massey, who felt he had struck gold when he read the script of 'Haseen Dillruba'. Over the weekend, as the Taapsee Pannu and Harshvardhan Rane starrer dropped online to mixed reviews, Massey was unanimously praised for his nuanced portrayal of mild-mannered Rishu who can't quite keep pace with his gregarious wife. His idea of love is shattered when his wife cheats on him. "In a lot of ways, I relate to the character. I am a simple guy like Rishu, but I have never been pushed against the wall the way he was. I don't know how I would react if I am cheated on. Luckily, I haven't faced it," says the actor. 
Massey's soft-spoken electrical engineer may appear strait-laced, but writer Kanika Dhillon has a knack for etching out grey roles, and Rishu is no exception. The actor says he enjoyed how his character takes a dark turn in the Netflix murder mystery, thus benefiting from a dramatic arc. "He reacts the way that anyone could — you can call it male ego, hurt or anger. The beauty of this role is that it has layer after layer, like an onion, and he is motivated by true love. I did not want to dwell too much on the morality of the character, or assess his actions. It was a work of fiction, and we went all out to bring these parts to life."
Through its three leads, the Vinil Mathew-directed film explores emotions of lust, betrayal and revenge. Massey believes that in tackling the complex subject of infidelity, the film is merely mirroring the happenings of society. "I see cinema speaking the uncomfortable truths of society and representing reality. Be it extra-marital affairs or the debate around monogamy and polygamy, these things are [happening around us]."
Also Read: 'Haseen Dillruba' Movie Review: A murder khichery