Vikrant Massey talks about being mindful of the choices he makes while choosing a character and how he balances between mainstream and content heavy films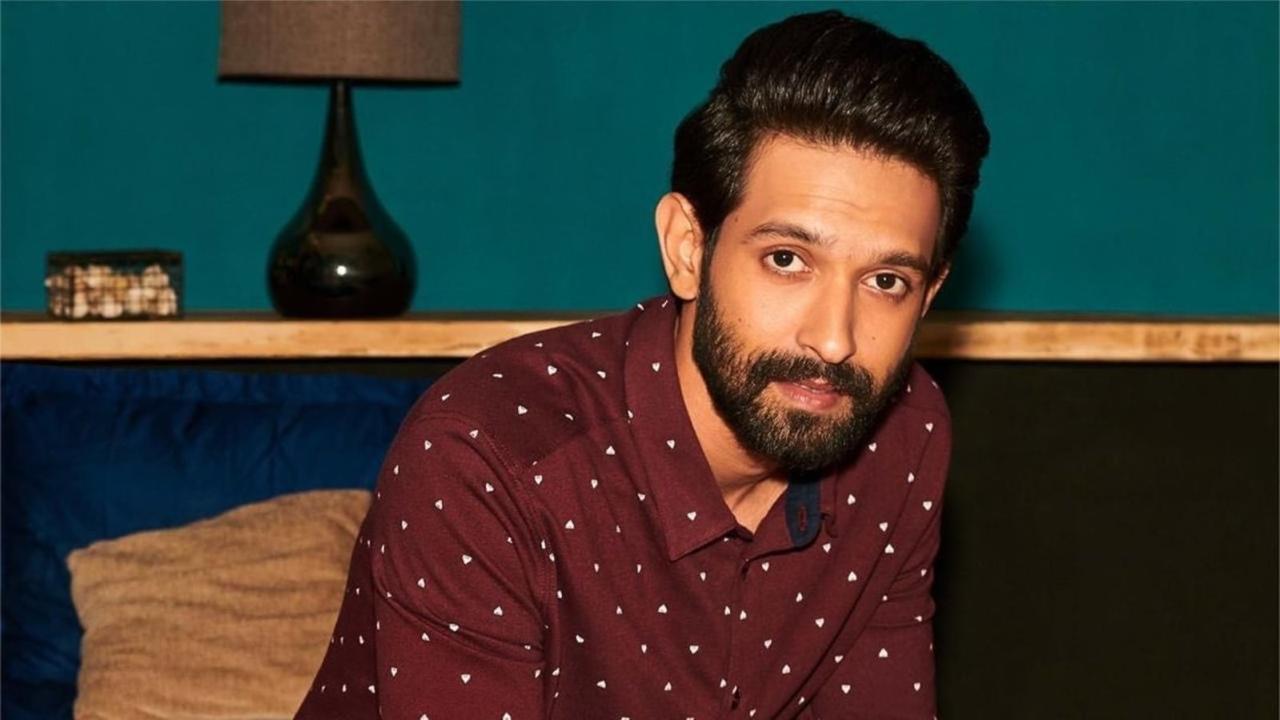 Vikrant Massey. Pic/Twitter
Cinema, undoubtedly, has a large impact on society. Recently, we have seen instances of people using social media to even police content of films and series before its release. There have also been repeated calls of boycott of films and Bollywood as an industry, as well. 
Actor Vikrant Massey, too, was on the receiving end of the boycott trend during the release of his film 'Chhapaak' (2020). Recently, during an interview with mid-day.com, when asked if he is mindful of the possible influence of his characters and films on the audience and society, he shares, "Some days, of course, because it is a position of responsibility. You have to be responsible, but not entirely."
ADVERTISEMENT
"This is a Catch 22 situation also. It is not just cinema influencing society, society is influencing cinema. For example, we say we should not smoke on the screen, because in our youth the first time we picked a cigarette was possibly influenced by a hero. I am well aware of that. But does that mean people do not smoke in this world? If that is wrong, stop its manufacturing. All of this is a Catch 22 situation, one needs to be cognizant of certain things, but not get entirely bogged down or drown in it, either. You really cannot please everyone, or cater to everyone. It is a constant effort."
"In a lot of films I have done, whether it was Chhapaak or 'Death in the Gunj', the idea was to stir up a conversation, a discussion. Whether it was talking about an acid attack survivor through 'Chhapaak', or mental health and emotional well-being through 'Death In A Gunj'," he added. 
The actor also spoke about maintaining a balance between mainstream films and heavily content driven films. "A lot of things have changed. What was not mainstream earlier, is mainstream today. We are evolving at such a rapid pace that what was significant 5 years ago is not significant today. If we talk about an electronic device, in 12 months there are 12 updates. Five years is a long time. You have to constantly update yourself. I think, today - and I also stand by it - content-driven films are also mainstream films. And there are so many so-called mainstream films that haven't worked. What works and doesn't work is a constant battle. I would rather stick to telling good stories and if they are received well then they are mainstream, if not then maybe there are things I need to work on as an actor," he said.
Also Read: 'Movies matter, not medium', says Vikrant Massey
Vikrant Massey recently returned to hosting with Amazon MiniTV's 'Crimes Aaj Kal'. The show is a fictionalized take based on true stories centered around the youth of the country. Massey was attracted to the show because of its format. "The format of the show was interesting, especially when I got to know that it is about the younger generation of our country and how social media is a catalyst, not just for good but also for the bad, and how it has influenced young minds in a negative way. I felt that this is the right format for me to be a part of. These are the kind of stories I would want to personally talk about. Through my films, I like to say things I firmly believe in. But here when you are hosting there is a direct interaction with the audiences. With 'Crimes Aaj Kal', I found the perfect fit to go out there, educate the audience and inspire the youth, and inform the youth and entertain also," the actor said.
"Exciting news! Mid-day is now on WhatsApp Channels

Subscribe today by clicking the link and stay updated with the latest news!"
Click here!