Arjun, who has again teamed up with Naseeruddin in his upcoming release Kuttey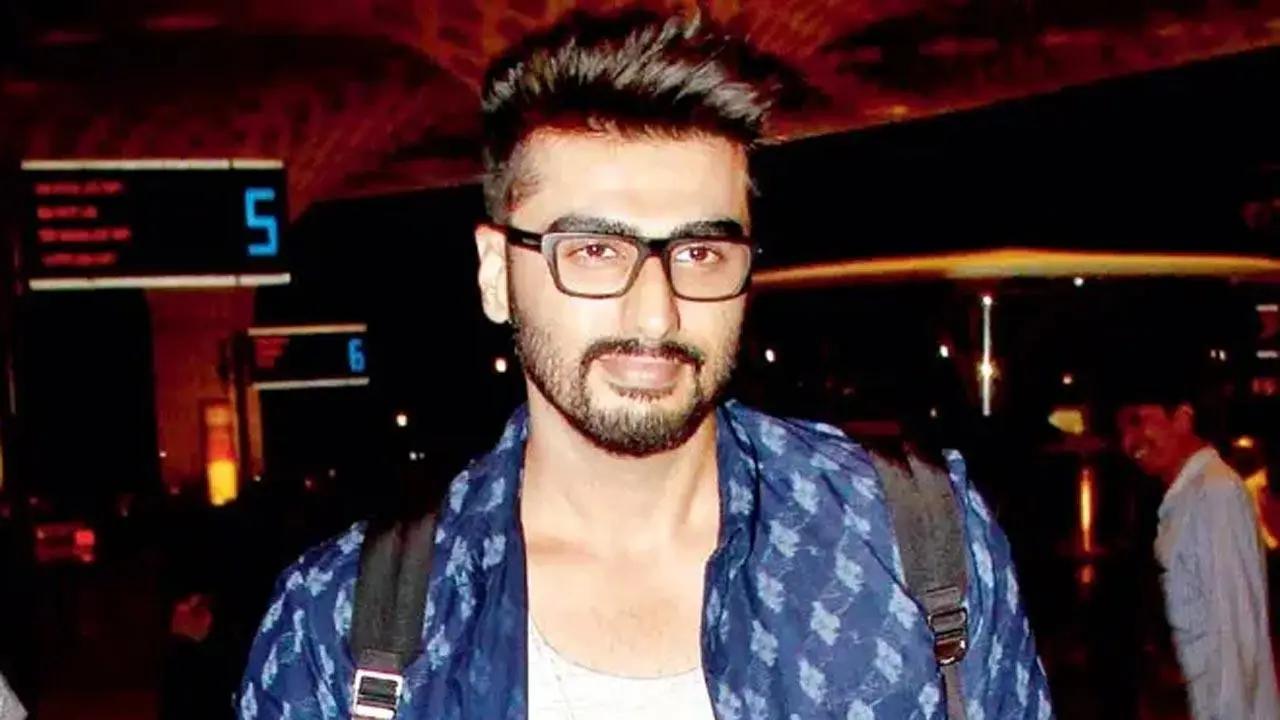 Arjun Kapoor. Pic/Yogen Shah
Bollywood actor Arjun Kapoor delivered a career-defining performance in Dibakar Banerjee's gritty thriller Sandeep Aur Pinky Faraar (SAPF). He was unanimously lauded for transforming himself into a Haryanvi cop named Pinky. Arjun also took home some awards for his performance in the film which released during the pandemic.
The appreciation for Arjun's work in SAPF has poured in from far and wide. He reveals how overwhelmed he was when a stalwart actor, an icon of our generation, like Naseeruddin Shah appreciated his brilliant performance in SAPF.
ADVERTISEMENT
Arjun, who has again teamed up with Naseeruddin in his upcoming release Kuttey, says, "So, I've already worked with Naseer bhai in Finding Fanny and I had a very nice time, learned so much from him, spent a lot of quality time with him. In Kuttey, him and I share screen space again and on the first day that he came on set, it was a night shoot. And he's somebody who you don't really go out and talk about your work. I'm so much junior to him. It was really, really nice that he came on set, he hugged me and he said I saw Dibakar's film where you were fantastic in it."
He adds, "For me, just the fact that he had taken out time to see one of my films, whether it was for Dibakar's sake or my sake or for Parineeti's sake, just the fact that he saw it, he appreciated it and he was so vocal about it. I don't think somebody like Naseeruddin Shah is very easy to please when it comes to work as an actor. So, I hold this compliment and I hold that moment very close to my heart."
Arjun further adds, "And not only that, I had Kumud Sir standing next to me. So, to have Kumud Sir, add value to that by saying yes, he also loved the film; he thoroughly enjoyed it and he thought my dialect was absolutely bang on and somebody like Kumud Mishra telling me about my dialect and Naseer Bhai telling me about my performance in a film, gave me so much of warmth and confidence stepping into Kuttey and shooting with Naseer Bhai and Kumud sir at that point."
Also Read: Naseeruddin Shah the rebel Did you like the Bangtan Bomb of Jin in Argentina?