A proud mother of two adorable kids and an inspiration for many, today, the actor is grabbing eye-balls for her powerful Women's Day post which is all about celebrating 'Naari Shakti'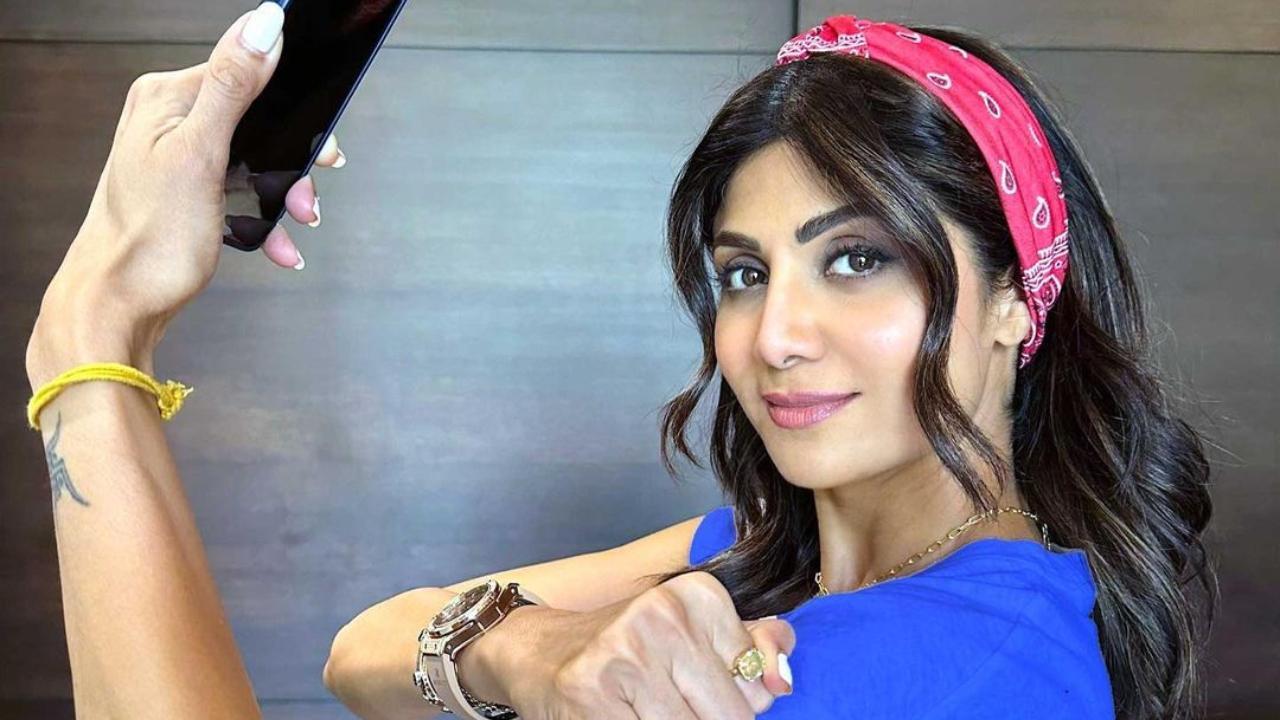 (Pic courtesy: Shilpa Shetty/ Instagram)
While Shilpa Shetty Kundra's stellar on-screen personality often leaves her fans and the audiences in awe, her raw, bold and fierce off-screen persona is something which is widely loved and celebrated by netizens across social media. 
The 90s diva who gives major health and fitness goals to millions of her fans and followers, Shilpa is one of the most sought-after female actors in Bollywood who proudly vouches for women's equality and empowerment. 
ADVERTISEMENT
A proud mother of two adorable kids and an inspiration for many, today, the actor is grabbing eye-balls for her powerful Women's Day post which is all about celebrating 'Naari Shakti'. 
On Wednesday, on the occasion of
International Women's Day
, Shilpa took to Instagram to drop a passionate and powerful post urging women from all around the world to unite against stigma, trauma, abuse and all the hurdles that women face while pursuing their dreams. 
Dressed as Rossie the Riveter, Shilpa donned a blue t-shirt and rocked a red bandana on her head. The 'Dhadkan' star looked fierce as she struck the iconic 'We Can Do It' pose. 
Also Read: Shilpa Shetty pens note for Shamita Shetty appreciating her performance in 'The Tenant'
Addressing all the women, she wrote, "Naari Shakti. (sic). Regardless of which culture, region, country, or era we belong to; women have always demonstrated immense strength and unspeakable volumes of grit. Here's to every woman who has fought stigma, trauma, abuse, and other hurdles to achieve their dreams. Now, with technology at our disposal, let's work together to empower women and other marginalized groups, who are still fighting their battles for a better life. That would truly make it a 'Happy' Women's Day!" 
 

 

View this post on Instagram

 
Emphasising the importance of technology in today's world and how it can help uplift and empower women and other marginalised groups of society, the actor held a smartphone in her hand as she struck the 'We Can Do It' pose.