A photo shows singer Sia saying "I do" after walking down the aisle at Villa Olivetta, a luxury residence owned by designers Dolce and Gabbana. It was the same house where Kourtney Kardashian and rocker Travis Barker exchanged their vows last May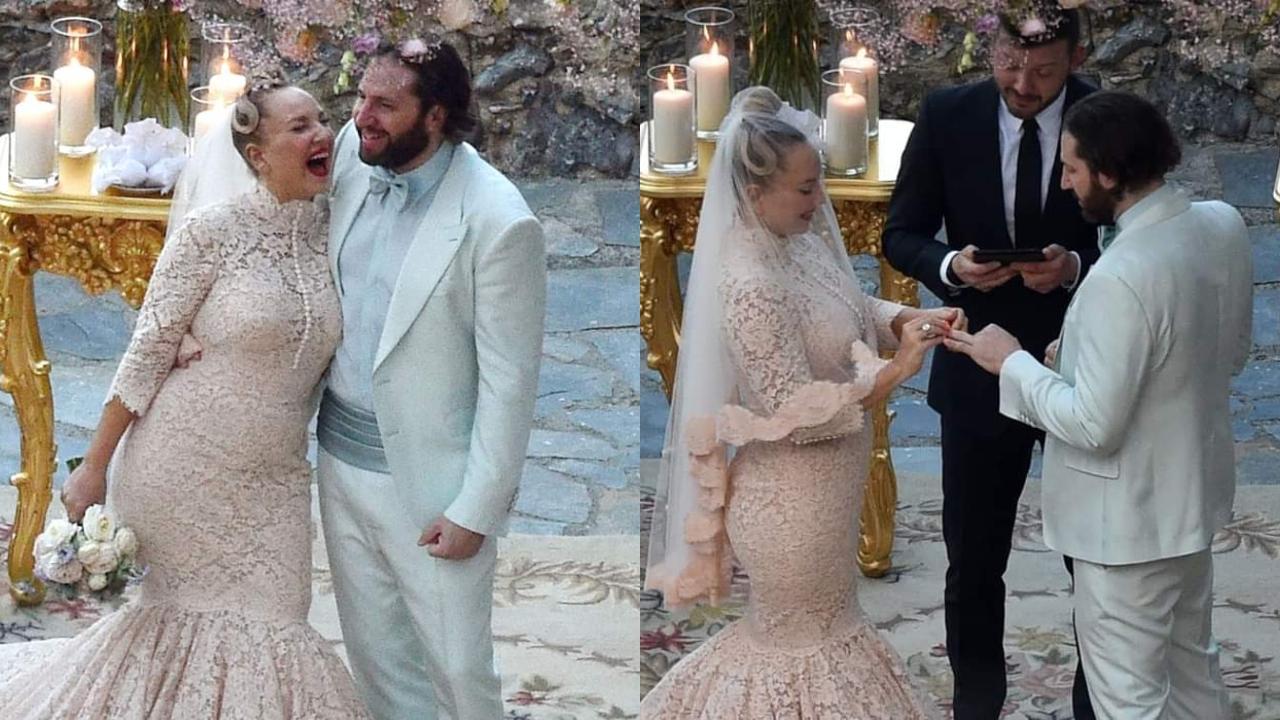 Sia with her husband Dan Bernard at their wedding ceremony
Singer Sia who is popularly known across the globe for the hit and viral song 'Cheap Thrills' got married in a hush-hush ceremony to boyfriend Dan Bernard by candle-light in Portofino, Italy. As per report, only four guests were there to watch as the couple said their vows under a gazebo decorated with flowers. Sia had kept her relationship under wraps. Sia has only once shared a picture with Dan on her Instagram feed which was in October 2022. 
Photos from her wedding ceremony went viral on social media with fan clubs sharing them. A photo shows her saying "I do" after walking down the aisle at Villa Olivetta, a luxury residence owned by designers Dolce and Gabbana. It was the same house where Kourtney Kardashian and rocker Travis Barker exchanged their vows last May. The outdoor ceremony featured lavish gold tables topped with white candles in glass cases.
ADVERTISEMENT
While it's unclear how long Sia and Bernad have been dating, they were photographed together at the red-carpet premiere of Steven Spielberg's West Side Story remake back in December 2021. Sia also shared a picture with Bernad to her Instagram account in October 2022, with the caption, "Pride forever! #lgbtqia+#LAFC #22 also just finished my next album! A great day all round!"
Sia was previously married to filmmaker Erik Anders Lang for two years, from 2014 to 2016. She was left devastated in 1997 when her boyfriend Dan Pontifex was killed in a car crash weeks after she moved to London to be with him. Sia dated female singer Jd Samson from 2008 to 2011.
Talking about her sexuality, she had once said, "I've always dated boys and girls and anything in between. I don't care what gender you are, it's about people. I have always been, well, flexible is the word I would use."
She is also now a grandmother, after adopting two teenagers in 2019, one of whom welcomed twins the following year.
Also Read: Mumbai hotel staff dance to Backstreet Boys' hit song to welcome the superstars to India
(with inputs from IANS)