Get ready to join this fun, family adventurous voyage with Dwayne Johnson and Emily Blunt as they embark on the journey of a lifetime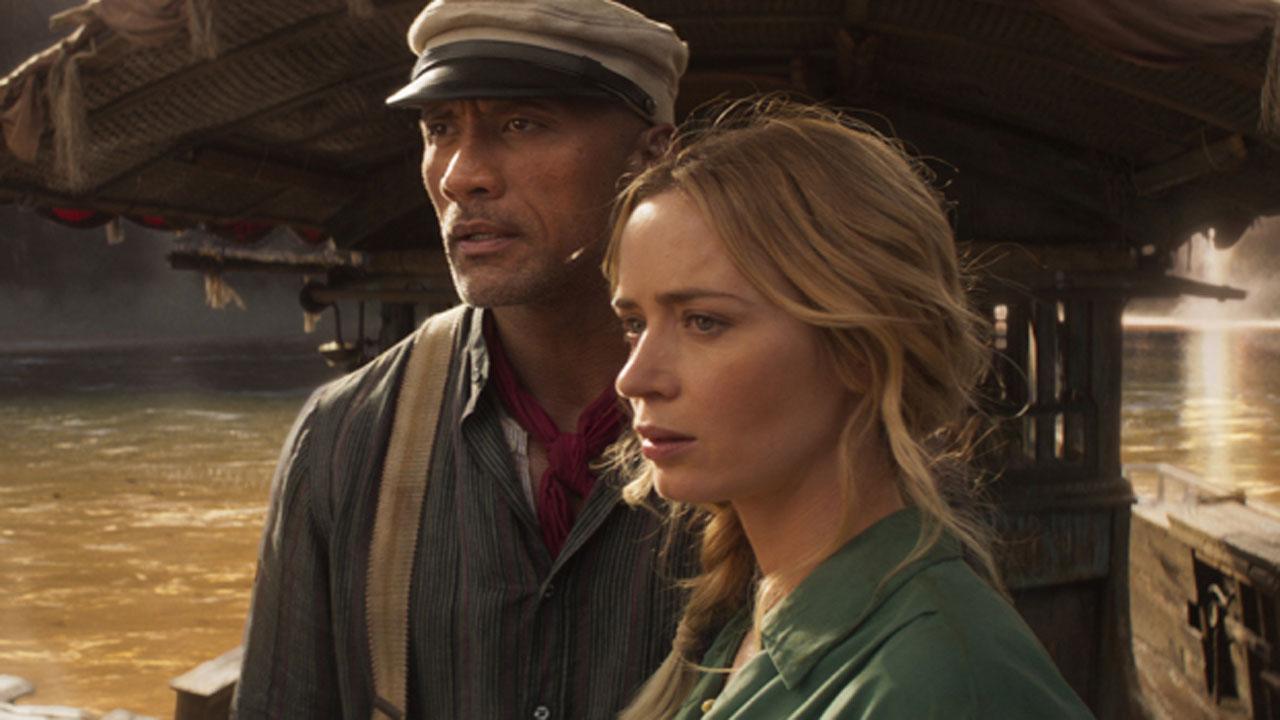 Dwayne Johnson and Emily Blunt in a still from 'Jungle Cruise'; picture/PR
Indian fans have been eagerly waiting for 'Jungle Cruise' to be released and can now enjoy the movie across four languages - English, Hindi, Tamil and Telugu. So get ready to join this fun, family adventurous voyage with Dwayne Johnson and Emily Blunt as they embark on the journey of a lifetime.
Inspired by the famous Disneyland theme park ride, Disney's 'Jungle Cruise' is an adventure-filled, rollicking ride down the Amazon with wisecracking skipper Frank Wolff and intrepid researcher Dr Lily Houghton.
ADVERTISEMENT
In a recent interview, Blunt spoke about her role saying, "I was very inspired by Harrison Ford and loved what he did. He was so human as an action star. A little bit unslick, made him even cooler to watch. No one can wear a hat like him, so I can't rival him in that sense. But he fell on his face and was scared, there was mayhem. But the action had a levity to it. I loved that as a kid. I rewatched all the films before I did Jungle Cruise."
Directed by Jaume Collet-Serra, 'Jungle Cruise' stars Dwayne Johnson, Emily Blunt, Edgar Ramírez and Jack Whitehall, with Jesse Plemons and Paul Giamatti.
Also read: Dwayne Johnson got 'ghosted' by Emily Blunt