Expend4bles movie review: This current movie, the fourth in the series, Expend4bles, may have a more coherent plot than the first three but the mechanics are the same moth-eaten ones.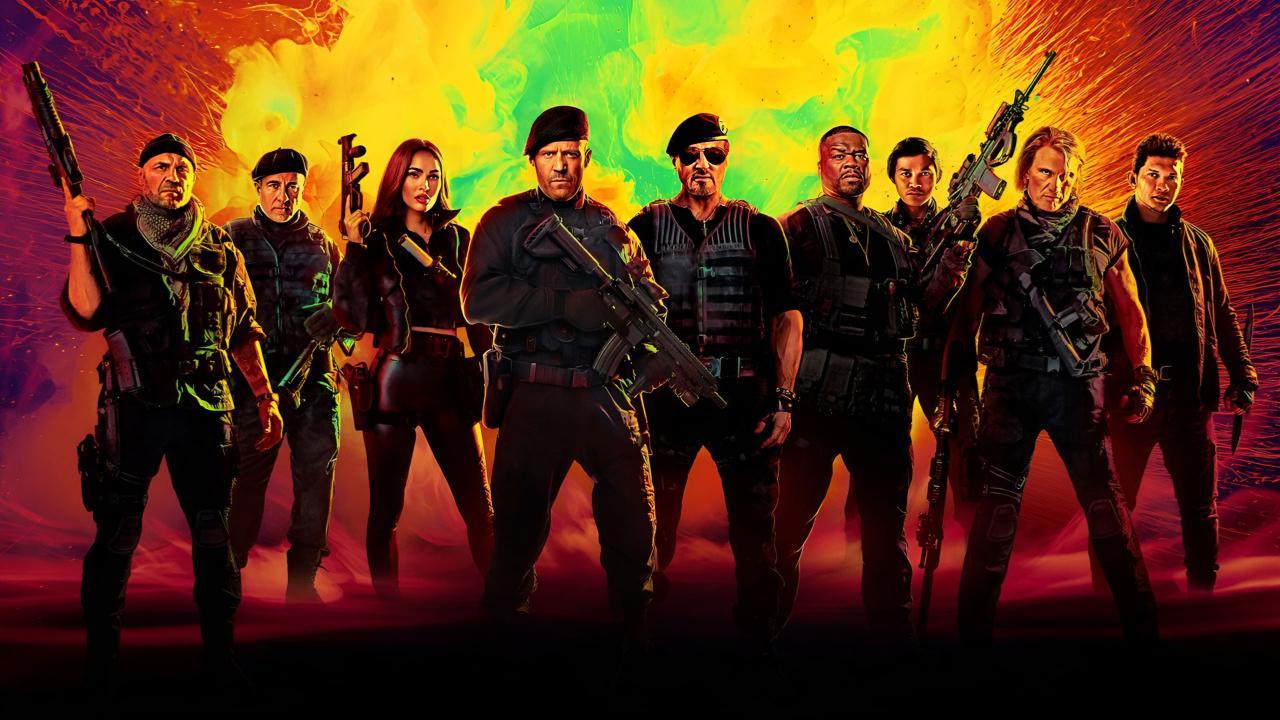 Expend4bles poster
Listen to this article
Expend4bles movie review: A disappointing, charmless sequel
x
Film: Expend4bles
Cast: Sylvester Stallone, Jason Statham, Curtis Jackson, Megan Fox, Dolph Lundgren, Tony Jaa, Randy Couture, 50 Cent, Andy García,Tony Jaa, Eddie Hall, Sheila Shah, Jacob Scipio, Levy Tran, Iko Uwais
Director: Scott Waugh
Rating: 2/5
Runtime: 103 mins
Those ageing action heroes who were getting to the point of being expendable with regards to the Box-office suddenly got a new lease of life with Sylvester Stallone's grand idea of an action start-up that made a goofy play on their fallibility. But the subsequent sequels appear to clutching at straws really - even with add-on casts and younger blood. This current movie, the fourth in the series, Expend4bles, may have a more coherent plot than the first three but the mechanics are the same moth-eaten ones.
ADVERTISEMENT
CIA operative operative Marsh (Andy Garcia) tasks Barney Ross (Sylvester Stallone) and his "Expendables," including veterans Lee Christmas (Jason Statham), Gunner Jensen (Dolph Lundgren), Toll Road (Randy Couture), alongside newcomers Easy Day (Curtis Jackson), Gina (Megan Fox), and Galan (Jacob Scipio), with eliminating the ruthless mercenary Suarto Rahmat (Iko Uwais) who wants to retrieve detonators from a Libyan chemical plant, with the hopes of granting nuclear weapons capabilities to notorious arms dealer Ocelot. As expected though, things don't go as planned.
Explosions, Martial Arts displays, badassery, regular fight scenes, lots of guns blazing, and some truly horrific and gory kills forms the crux of the action choreography.  To lighten up that heavy-duty fighting, you have some witty banter too. Unfortunately Director Scott Waugh gets a little too close to the action and the actors and the audience are likely to get a bit uncomfortable with all those unnecessary, pointless close-ups even if it alludes to a certain individual style. One good thing here is that we get to see some downtime emo speak between the team.
The CGI though is really bad. For most of the film, we see the Expend4ble team on motorbikes while flashing fire at their targets. Doesn't make for interesting viewing nor does it generate any kinetic energy to keep the testosterone flowing.  Not that the performances here are anything to write about but Andy Garcia's performance in particular is downright pitiful. It's sacrilege to see a veteran actor being reduced to being a cartoon of sorts.   
Expend4bles sees the return of Statham, Stallone,  Lundgren, and Couture among others. Chuck Norris, Jean-Claude Van Damme, Bruce Willis, Jet Li, Antonio Banderas, Mel Gibson, Harrison Ford, Terry Crews, Arnold Schwarzenegger, and Wesley Snipes have given way to  Curtis' 50 Cent' Jackson, Megan Fox, Tony Jaa, and some fresher blood but the new additions don't attract the same kind of affection that the older ones did. Their presence might lend the action choreography a little more variety but they don't have the 'legend action hero' clout to give this film a boost. The fresh new crop of talent may add potential longevity to the franchise but it's certainly not going to attract the same kind of audience. It's bound to be a story of diminishing returns if you ask me.
"Exciting news! Mid-day is now on WhatsApp Channels

Subscribe today by clicking the link and stay updated with the latest news!"
Click here!