The Woman King isn't an ordinary accounting of history. It is in fact a glorious unhindered celebration of black women - the kind that the Oscar's appear to have deliberately shied away from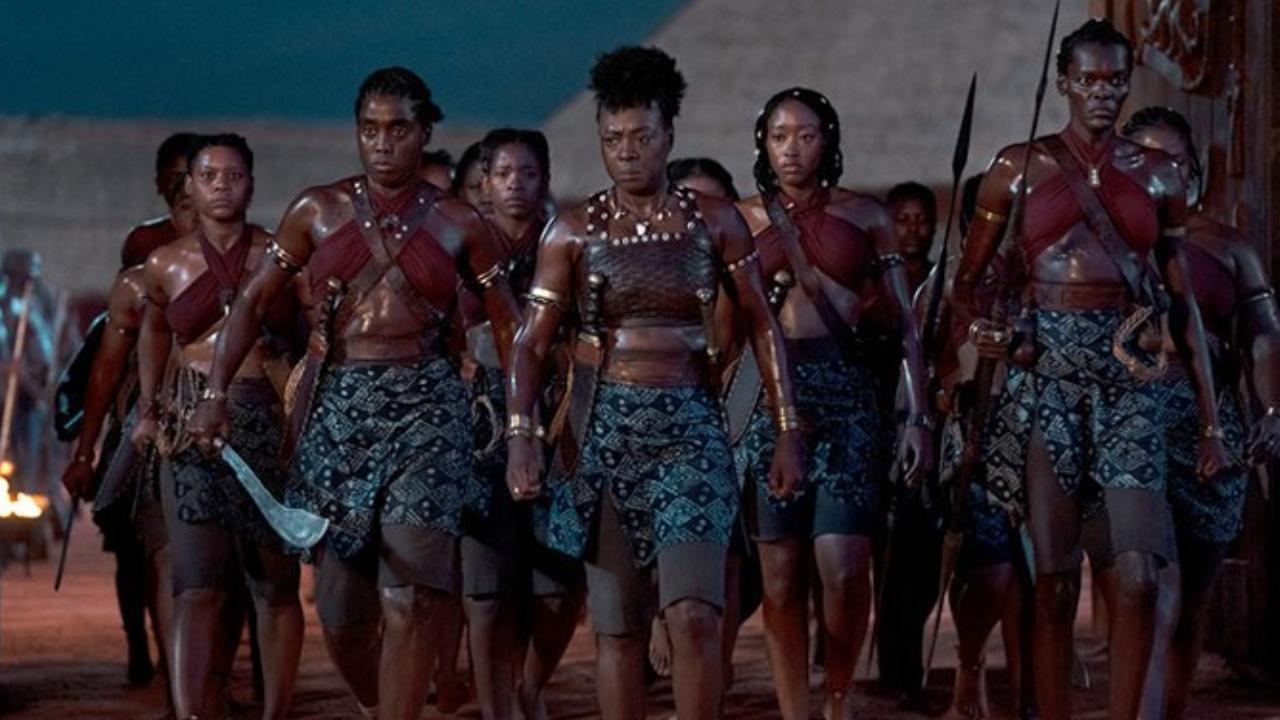 The Woman King still
Films: The Woman King
Cast: Viola Davis, Thuso Mbedu, Lashana Lynch, Sheila Atim, John Boyega, Jordan Bolger, Shaina West, Hero Fiennes Tiffin
Director: Gina Prince-Bythewood
Rating: 3.5/5
Runtime: 126 minutes
An epic historical in which Viola Davis plays the fictionalised leader of the real-life Agojie, an elite unit of all-female warrior protectors and defenders of the kingdom of Dahomey - this one has all the ingredients of a block-buster in addition to the integrity, soul and vividly etched performances that literally light up the screen with a rare incandescence.
Director Gina Prince-Bythewood represents that bygone world with realism and uncompromising heart. Maria Bello's story and Dana Stevens' script, set in 1823, introduces the Agojie a group of formidable highly skilled, ferocious woman warriors formally considered "wives" of King Ghezo (John Boyega). They are strictly celibate and no one dares gaze upon them as they march through the streets. A newcomer to their ranks, Nawi (Thuso Mbedu), sent to them as a punishment for her refusal to take a husband, helps us learn of the Agojie, and their ways.
We learn of the impressive Nanisca (Viola Davis) and her officers, Izogie (Lashana Lynch) and Amenza (Sheila Atim) and their team of fearless and courageous tribal women soldiers and their inspiring efforts to vanquish the Oyo.
Also Read: 'M3GAN' movie review: Dolling up the horror quotient
The camera captures the feral militancy of the Agojie with brutal efficiency just as it mirrors and echoes Akin McKenzie's splendorous production design and vividly brilliant definitive costuming by Gersha Philips. The drummed-up power of the background score is also no mean feat.
The script includes a romantic transgression in the illicit romance between Nawi and a biracial slaver named Malik (Jordan Bolger). But that  doesn't take anything away from the powerful drama of a handful of women bringing down the all too powerful Oyo to their knees. Davis, Mbedu, Lynch, and Atim's performances are so effectively etched that they remain memorable days after you leave the theatre. It's to their credit that we get to see not only their hardened selves but also their softer qualities and emotions.  
The Woman King isn't an ordinary accounting of history. It is in fact a glorious unhindered celebration of black women - the kind that the Oscar's appear to have deliberately shied away from.
It's a real pity that this year's most heralded, universally appreciated and talked about performances by actresses have been left out of the Oscar race.
Also Read: 'Plane' movie review: Survival thriller that excitingly revels in its own absurdities