Cha Eun woo posted a series of photos and videos on Instagram with no caption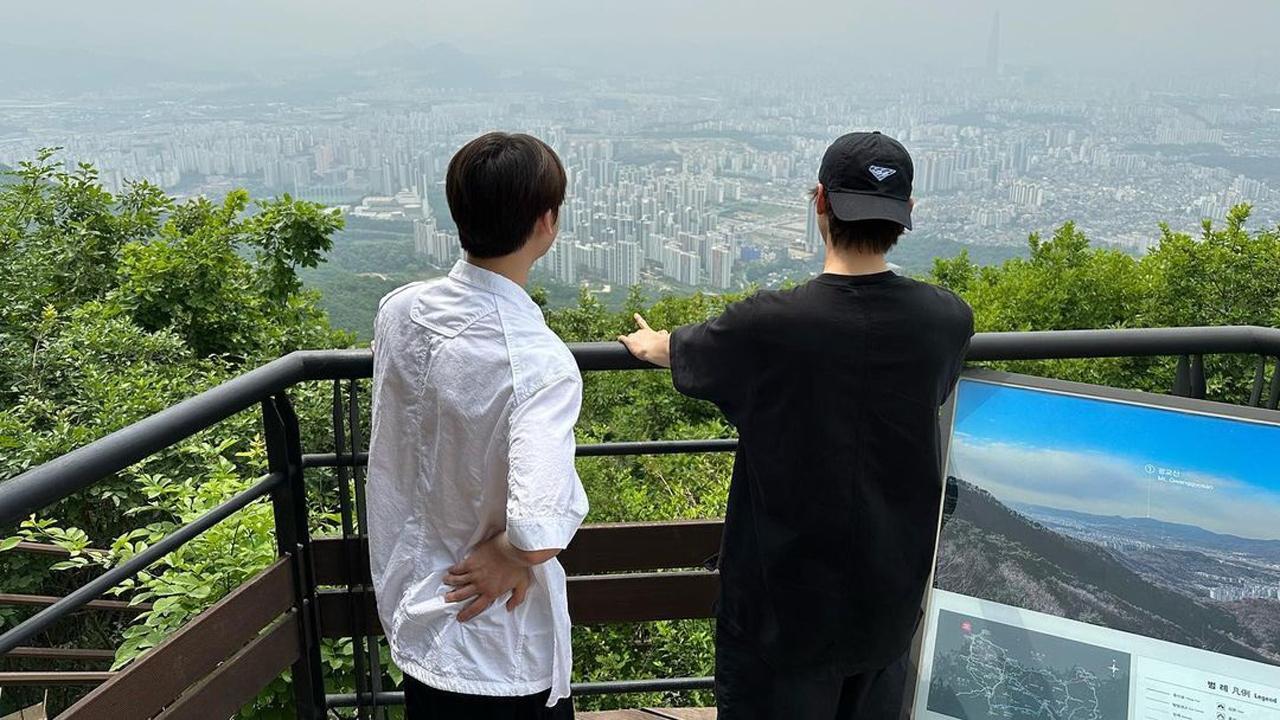 Credit: Cha Eun woo
ASTRO's Cha Eun woo took to Instagram to share moments of Sanha and him paying a visit to the memorial space of the late Moonbin. Cha Eun woo posted a series of photos and videos on social media with no caption.
 

 

View this post on Instagram

 
ADVERTISEMENT
In the photos and videos that he posted, Cha Eun woo and Sanha are captured sharing some precious moments at Seoul near Namhanseong fortress, where Moonbin's memorial space is located. 
Earlier, Cha Eun woo had returned to Instagram to pay a heartfelt tribute to his late bandmate Moonbin, with their old photos and videos. One of the videos featured Moonbin singing 'Stalker' and Cha Eun woo too shared his version of the song. Cha Eun woo captioned the story as, 'My Friend.' Fans were left touched by his beautiful gesture and sent support.
Moonbin had passed away at the age of 25. The Seoul Gangnam Police Station had reported that on April 19 at approximately 8:10 p.m. KST, Moonbin was found dead in his residence in the Gangnam district of Seoul by his manager, who immediately called the police. The band's official Instagram had confirmed the death, sending fans into shock. Fantagio Music, ASTRO's management company, confirmed the news of Moonbin's death with a statement on ASTRO's official social channels, asking fans to respect the family's privacy and sharing that both family members, ASTRO members, and staff were deeply saddened. 
Fantagio has released a statement announcing the moving of Moonbin's memorial to Gukcheongsa, a Buddhist temple situated in Gyeonggi Province where fans can pay tribute to the late K-pop star.
Here's how fans reacted-
cha eun woo really take a good care of Sanha. 🥺 my heart melts

— angel✨ (@cewflowery) June 5, 2023
The baby sanha and his role model hyung cha eun woo. Keep strong stay together no matter what. Love this supporting each other and give them strength each other. Love love ❤️❤️❤️❤️💜💜💜❤️

— mirasol bajar (@BajarErica12) June 4, 2023
#MOONBIN_SANHA #MADNESS #ASTRO #DIFFUSION #MOONBINETERNAL 🇧🇷💜 https://t.co/p5Gg2SCxuh

— Nathy Alves (@Nath_GoAl) June 5, 2023