Taehyung aka V interacted with fans on Weverse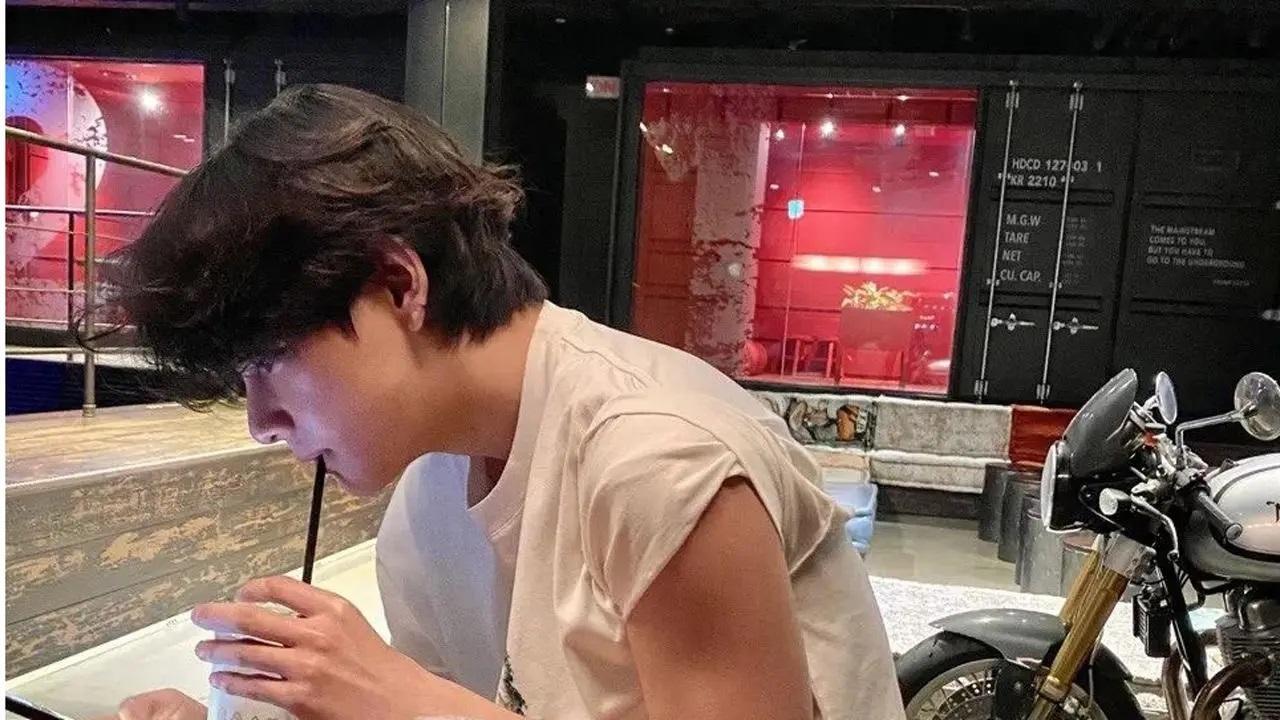 Taehyung/Instagram
BTS's vocalist Taehyung aka V took to Weverse to have a quick interaction with fans aka BTS ARMY on Monday. The singer-dancer who is back home in South Korea after his trip to France, came online in a white sleeveless shirt. 
The vocalist from the popular K-pop group, informed fans that he was very hungry, still jet lagged and had to head out for a schedule after quickly grabbing some food. A fan asked Taehyung if he would get fellow group member Jungkook to cook mak-guksu for him. Fans were ecstatic when he informed that he had already called Jungkook and was heading over to eat the buckwheat noodles the next day. He added, "My favourite mak-guksu place is in Wonju."
ADVERTISEMENT
Meanwhile, another user asked him where he had been getting his music inspiration from these days and Taehyung joked, "A mosquito just flew into my room." Another interesting revelation was him admitting that he recently played a game, Taehyung's solitary room again but no one knew it was him.
Also Read: Check it out! BTS's Taehyung aka V shares new pictures from Paris
Earlier he had taken to Instagram to share new pictures from his trip to Paris. He had simply captioned the post, 'Trip to Paris.' The photo dump included pictures of him at different locations, a close up shot of his eye, as well as different spots of the picturesque city. Fans were quick to make him trend, along with creative collages of his pictures from his fun time in Paris.
Here's how fans reacted-
taekook live tomorrow let's goooo https://t.co/Yv7euIWLZx

— dia⁷ (@straw_berrytete) May 29, 2023
Nice 💃🏽💃🏽💃🏽💃🏽……what if Jungkook goes live and we get a Taekook live https://t.co/qxM0dssU4F pic.twitter.com/4X8kwPcpEn

— Huimang's girl⁷ 💞 (@TisGreatness) May 29, 2023
This is not just a live, this is a declaration of war!!🤭🤭🤭 LET'S GO BABY!💜💚#taekook pic.twitter.com/0vippBueG4

— Nekobi 🐯🐰 Tae(kook) crew🌟🙋‍♂️ (fan account) (@Nekobi1) May 29, 2023