Taehyung took to Instagram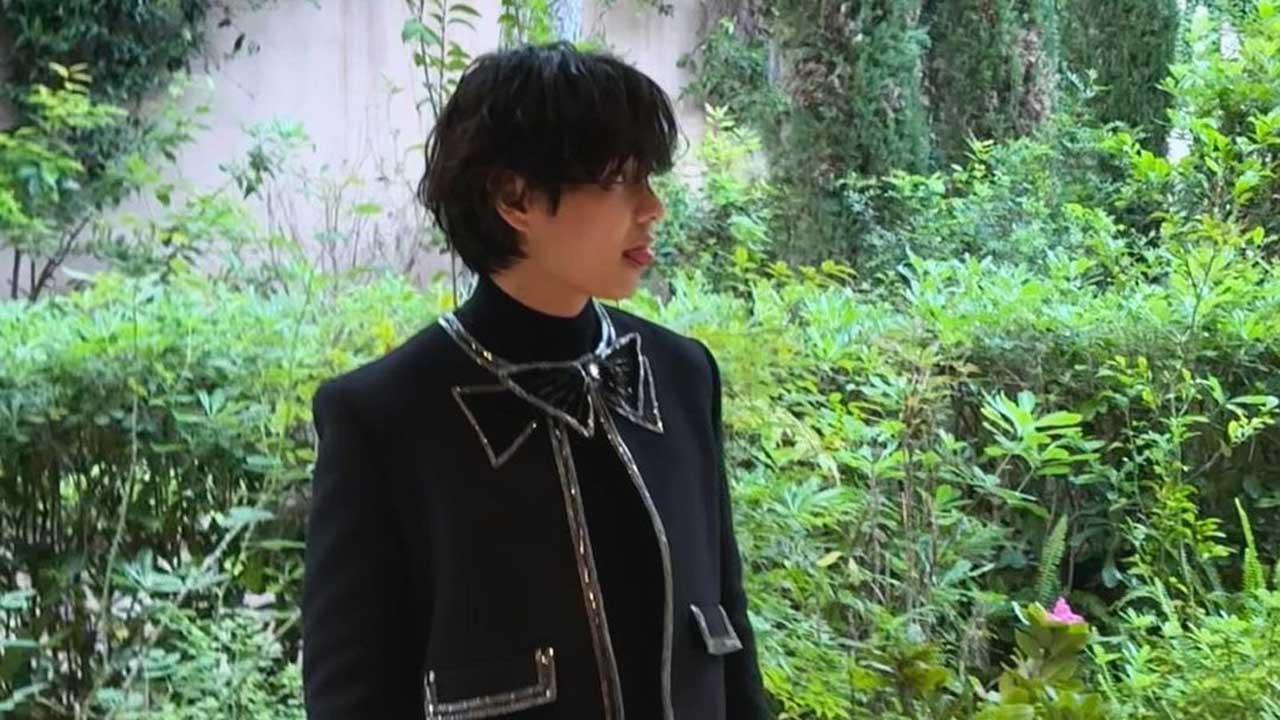 Taehyung/Instagram
BTS's vocalist Taehyung aka V took to Instagram to share new pictures from his trip to Paris. He simply captioned the post, 'Trip to Paris.' The photo dump included pictures of him at different locations, a close up shot of his eye, as well as different spots of the picturesque city. Fans were quick to make him trend, along with creative collages of his pictures from his fun time in Paris.
Later Taehyung who is now back home in South Korea went on to give fans a glimpse of his pet dog Yeontan, through Instagram stories. His followers noticed that he had added a GIF of his cute pet to the update. Yeontan too started trending over social media soon after.
ADVERTISEMENT
Also Read: BTS: J-Hope and Suga's solo documentaries to release on BTS' 10th anniversary, watch trailer!
 

 

View this post on Instagram

 
Also Read: BTS: Jimin beats Jungkook to clock fastest 1 billion streams on Spotify as a K-pop soloist
Here's how fans reacted-
Kim Taehyung latest update reached 10M likes pic.twitter.com/KCgPbLalsb

— (V)ɪɴɴᴇʀ ᴄʜɪʟᴅ (fan account) (@111taekim111) May 28, 2023
テテからのお知らせで答え合わせ♡♡

We Love You Taehyung

보라해💜

I vote #V from #BTS for #TOP100KPOPVOCALISTS @TOP100KPOP pic.twitter.com/jDTSRZx4sI

— *𝕥𝕠𝕞𝕠***🐻..𝕧... (@sora_nomukouni) May 28, 2023
the fit the eyes THE HAND the jewellery the moles oh god pic.twitter.com/Td5slFr7KW

— taehyung pretty hands (@kthprettyhands) May 28, 2023
I'm telling you taehyung's house is freaking interesting pic.twitter.com/pTdnnP5ktn

— 미래⁷ (@p4percutsz) May 28, 2023
Taehyung searching for a Yeontan gif on instagram to share along with his Yeontan IG story 🥺

Taehyung searched it in Korean and stickers pop up whether you search it in Korean or English pic.twitter.com/dznlvPY5Yc

— abhishek (@abhishek_game) May 28, 2023