In an industry full of romanticised, caricatured versions of courtrooms, where the prosecution lawyers, defence lawyers and 'milords' (judges) compete to be more dramatic than the rest, 'Court', comes across as a sweet whiff of fair justice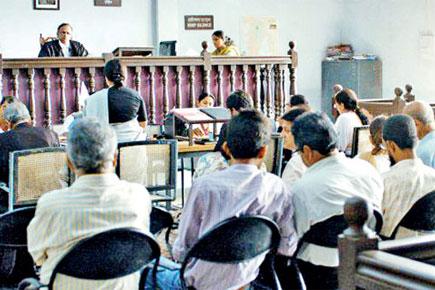 'Court' - Movie review
'Court'
U/A; Drama
Director: Chaitanya Tamhane
Starring: Vira Sathidar, Vivek Gomber, Geetanjali Kulkarni
Rating: 

In an industry full of romanticised, caricatured versions of courtrooms, where the prosecution lawyers, defence lawyers and 'milords' (judges) compete to be more dramatic than the rest, this Marathi-Hindi-Gujarati-English film, 'Court', comes across as a sweet whiff of fair justice.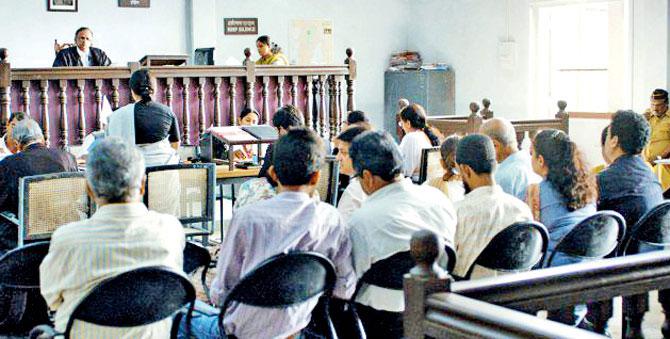 A still from 'Court'
The best thing about this multiple award-winning film is that it seems really simple at the outset. But as you settle yourself in, you are slowly treated to a delightful stripping of layers of a deeply insightful film that largely talks about the country's judiciary system.

The story follows an outwardly nondescript folk music performer and Dalit activist Narayan Kumble (Vira Sathidar), who's being tried under sedition charges and for allegedly abetting the suicide of Vasudev Pawar. The police is convinced that the song sung by Kumble inspired Pawar to kill himself by entering the gutter where he worked without taking any safety measures.

As the trial is on, Kamble's exasperated defence lawyer Vinay Vora (Vivek Gomber) struggles to secure bail for the aged activist while the prosecution lawyer Nutan (Geetanjali Kulkarni) is in no mood to let him go unpunished. Even as the story unfolds, debutant director Chaitanya Tamhane shows us certain snatches from an everyday courtroom life, which highlights the despair and helplessness that a judiciary system clinging on to archaic laws brings with it.

The film then proceeds to introduce us to the typical middle class lives of Nutan and judge Sadavarte (Pradeep Joshi), which rather subtly reveal their limited mindset as they discuss mundane matters, thus bringing out the irony that those people are sitting in judgment to decide the fate of a passionate, progressive and fearlessly honest activist, Kamble.

This powerful, soul searching story accentuated by confident direction is ably assisted by awe inspiring casting (casting director Sachit Puranik) and near-perfect production design (Somnath Pal and Pooja Talreja). Geetanjali stands out with her brilliant performance, while the other actors lend good support. However, Gomber seems to struggle with his Gujarati accent and trying to fit into his character.

A film so real that you can almost touch it. Please go watch it. The audience needs such films more than the film needing the audience.