He was promoting his Marathi directorial debut film 'Ved' in a college when this incident took place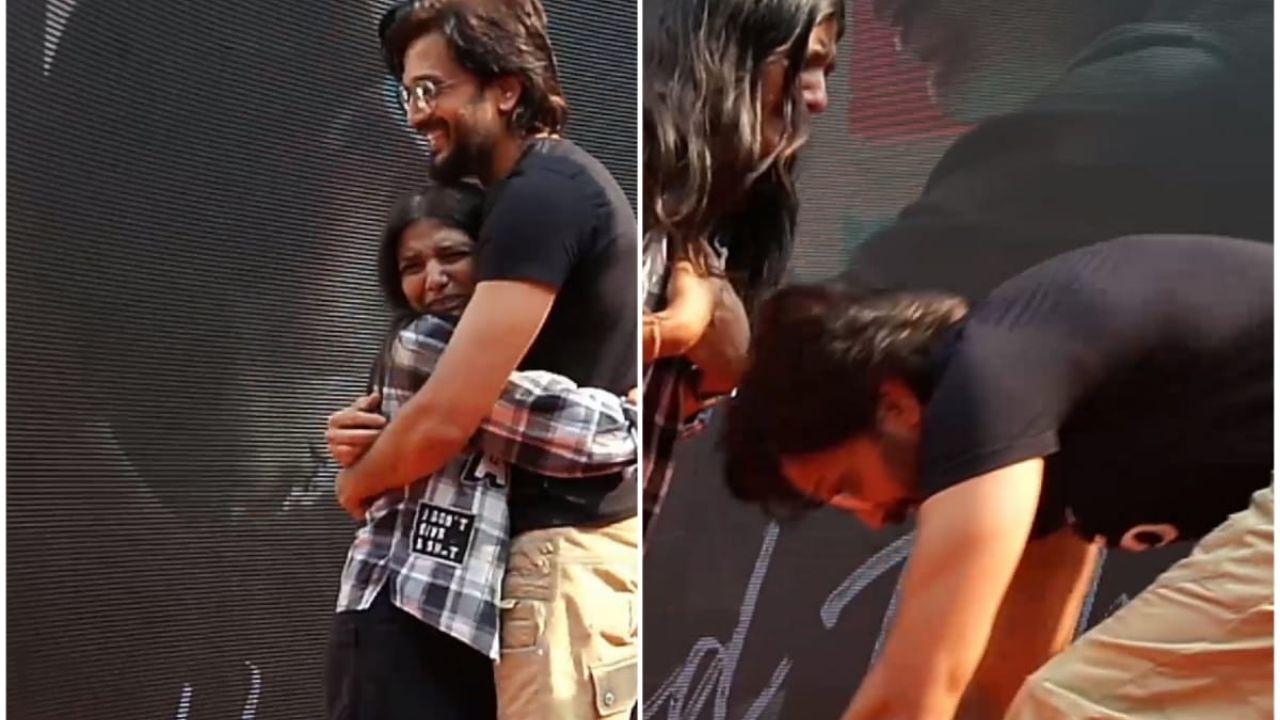 Pic Courtesy: PR
Ever since the time Riteish Deshmukh's Marathi film 'Ved' has been announced, it has been making news for all the right reasons. The film marks Riteish's directorial debut in Marathi language. The film also stars his wife Genelia Deshmukh, who will be seen on screen with him after a long time.
Also Read: Popularity brings troubles, side-effects: Vijay Deverakonda on ED questioning
Since its his directorial debut in Marathi, Riteish Deshmukh is leaving no stone unturned as far as the film's promotions are concerned. But, what happened during the recent promotions have really upped Riteish's place in every heart. What happened was that, as a part of the film's promotions, he and his team had visited a leading college. Needless to say, seeing him live, the entire audience became super excited. That's when one girl came up on stage and gave an album of the couple's pictures.
Also Read: Prime Video and Wallwatcher Films host 'Vadhandhi - The Fable of Velonie'
She, then, requested Riteish to dance with her, which he readily obliged. After the dance and seeing his down-to-earth nature, the girl became very emotional and touched his feet on stage. That's when Riteish 'returned the favour' by touching her feet!
'Ved', which stars Genelia Deshmukh and Riteish Deshmukh in the leading roles, is being readied for a theatrical release on December 30 this year. Has Bigg Boss 16 lived up to your expectations?