Will the New Year 2023 bring happiness and smile on everyone's face is what remains to be seen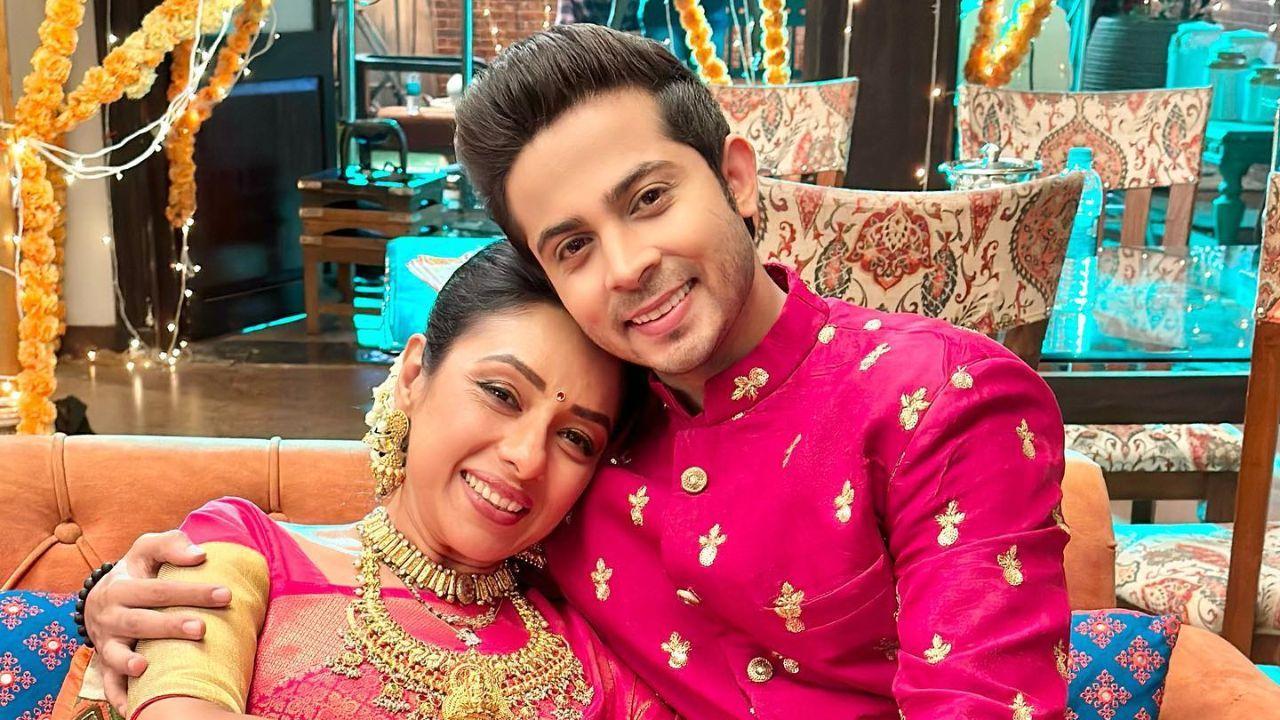 Official Instagram Account of Rupali Ganguly
The day starts off with Anuj losing his temper seeing the ungrateful attitude of people like Baa and Vanraj. His sentiments are echoed by Kaavya, who supports Anuj stating that, even if they two lay down their lives for the Shah family, still, they will be treated like outsiders. Kaavya blows off her fuse and unleashes all the complaints and angst against the Shah family (specifically Baa, Vanraj and Paakhi).  And when Vanraj tries to shut her up, to everyone's shock, Kijnal comes forward and says that she totally agrees with Kaavya. She says that there is a group which has been formed in the family.
Also Read: Anupamaa Update: High tension, tempers fly and egos flare up in Anuj's house
ADVERTISEMENT
Thereafter starts the mudslinging against one another. Just as when everyone is busy with their allegations against each other, Vanraj suddenly notices Babuji who is standing at the doorstep and has been listening to everything which had transpired in the house in his absence. Seeing Babuji safe, everyone is extremely happy. Immediately, Anupama tells Dimply to get water for him. After drinking water, Babuji says that, even though Anuj is not his real son, still, he has helped him more than his real son Vanraj has ever done in his life.
Also Read: Anupamaa Update: Babuji blames Baa for Anupamaa's delay, Baa puts the entire blame on Anupamaa
Babuji, then, turns to Vanraj and says that, whatever his mother has told him, is all absolutely baseless and a lie. He, then, tells everyone to change with the advent of New Year. He specifically points out at Anupamaa and tells that, most importantly, she needs to change. What change is Babuji talking about is what remains to be seen in the future episode.
SPOILER ALERT: Kaavya tells Vanraj that she has now taken a firm decision about something. On the other hand, rifts develop between all the couples, including Anuj-Anupamaa, Baa-Babuji, Kinjal-Toshu and even Anuj and Barkhaa. Which one of these January releases are you most looking forward to?