Anupamaa tries to help Paakhi realize her duties towards Adhik and others, which she simply refuses to even listen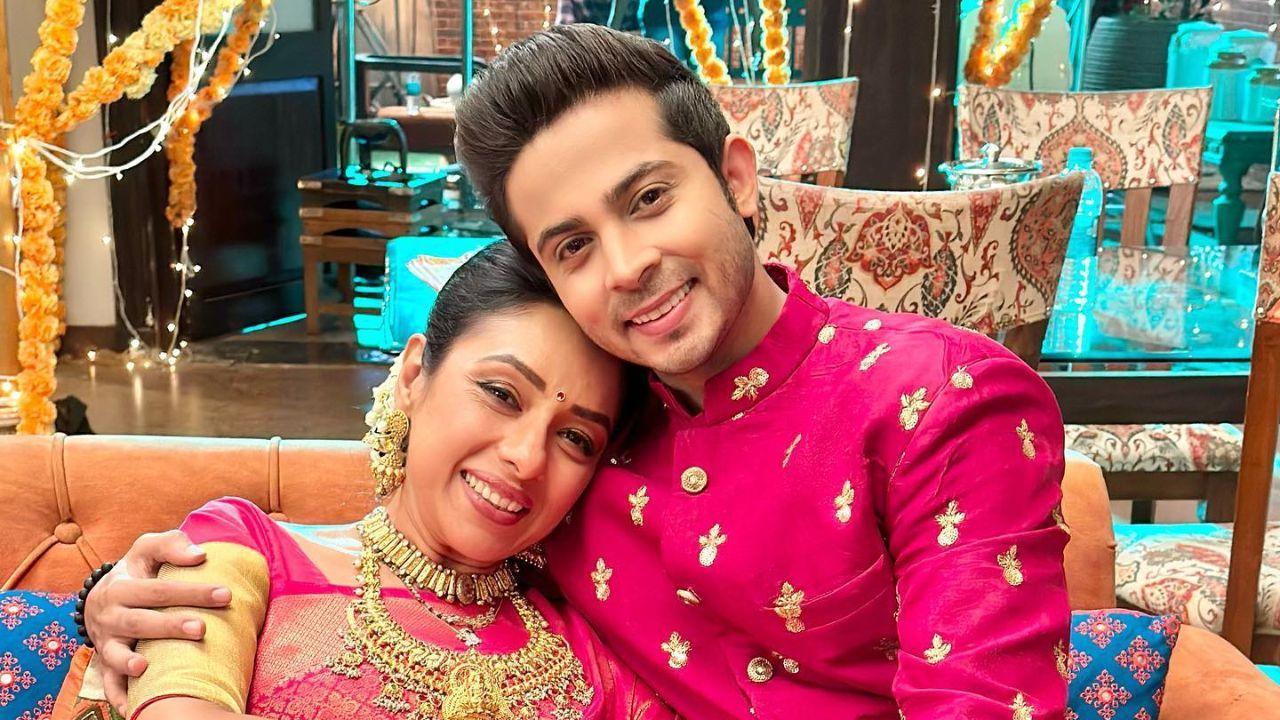 Official Instagram Account of Rupali Ganguly
The day starts with Anupamaa (Rupali Ganguly)and Baa's ('kitchen-conversation' regarding Paakhi. When asked by Anupamaa about Paakhi, Baa (Alpa Buch) tells Anupamaa to mind her business and her family, while she will be managing her family! Meanwhile, Anupamaa overhears a heated conversation between Paakhi and Adhi over the former's order of bringing home a dishwasher she doesn't want to wash dishes because it will dirty her nails! This infuriates Adhik and he taunts (read 'tells the truth') about Paakhi sitting at home and getting things done from her maternal relatives, including Babuji!
Also Read: Anupamaa Update: Anupamaa gets Mehtas arrested, worried about Paakhi's arrogance
Kaavya and Kinhal ponder over Baa's sudden change of heart towards Paakhi and wonder if Anupamaa will be successful in showing Paakhi the right path in life. Anupamaa, on the other hand, sits for a conversation with Paakhi making her realize the importance of education (as she had dropped out of college) in her life as well as to perform her duties diligently, just like her husband Adhik. That's when Baa enters and starts schooling Anupamaa for 'taunting' Paakhi and leaves. After that, Babuji comes and offers not only his support to Anupamaa, but also a box of his favourite cream rolls!
Also Read: Proud I'm part of a show which raises issues, says Rupali Ganguly
Meanwhile, when Anuj shouts at Adhik for losing a big project, the latter realizes that he cannot afford to get the house-stress at his workplace. Thereafter happens the 'dinner-table conversations' at both the households- Shahs and Mehtas. While on one hand, Baa shouts at Samar for having kept Dimpy as an employee in the dance academy, on the other hand, Anuj is extremely upset for having lost three back-to-back projects worth crores. Is there a solution to these problems in sight is what will be revealed in the forthcoming episodes.
SPOILER ALERT: The next episode will see the tension brewing between Anuj and Anupamaa over him offering a helping hand to her. He feels that she doesn't need his help as she is well-attuned to solve all the problems single-handedly! That's why he decides not to interfere in her personal life and problems.