Dheeraj plays a very different character in the show which will give everyone a sneak peek into various dimensions of his personality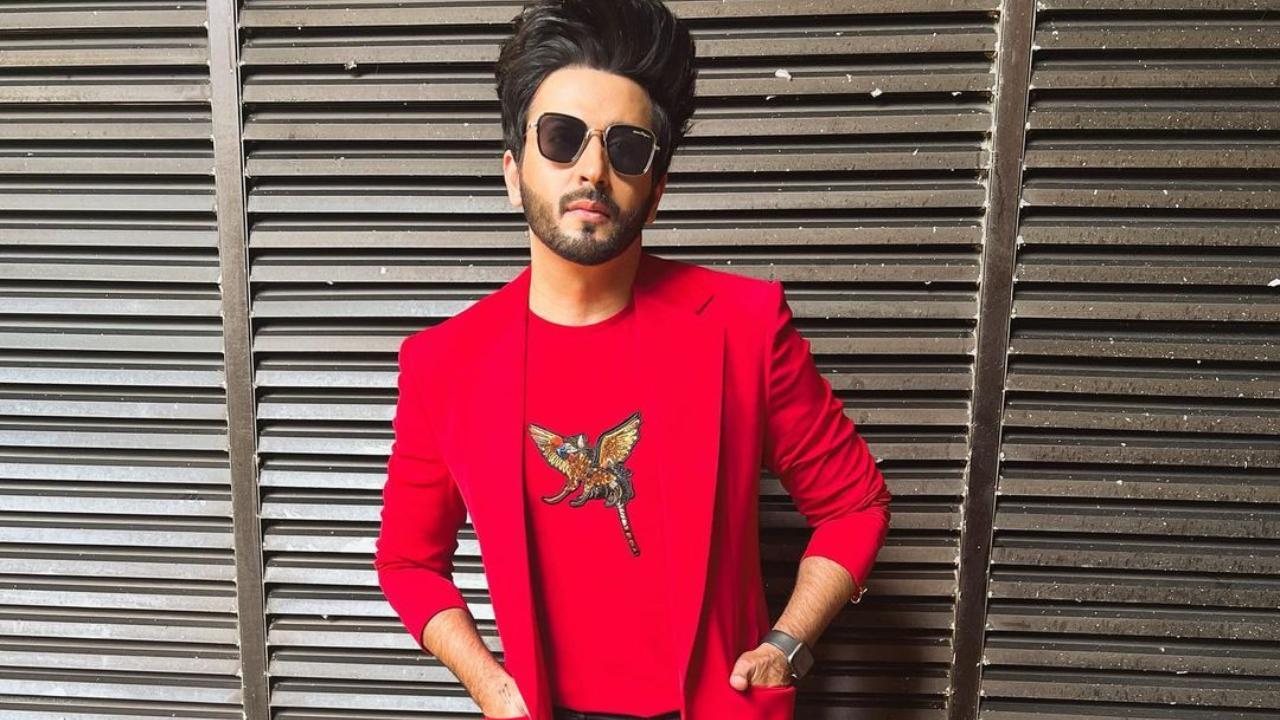 Dheeraj Dhoopar. Pic- Instagram
Dheeraj Dhoopar was spotted on Monday when he entered the shoot location of his upcoming show 'Sherdil Shergill'. It was an extreme relief for his fans when they got to know that the superstar is back in action and is all set to shoot for his show. The actor was recently in the news for opting out of the ongoing reality show 'Jhalak Dikhhla Jaa' because of his injuries. Sources from the set have confirmed that the actor is back in action for the shoot for his show. It is not just him back in action but it is also the day when Dheeraj's show with Surbhi Chandana 'Sherdil Shergill' goes on air. It will be an opportunity for all his fans and followers to watch him back on their respective television screens after quitting his previous show 'Kundali Bhagya'. The actor is still recuperating from his injuries but being the professional that he is, he is not letting this affect his professional commitments. 
Dheeraj plays a very different character in the show which will give everyone a sneak peek into various dimensions of his personality. He plays a stand-up comedian in the show, something that he has never explored before. Previously, Dheeraj Dhoopar was giving us the number 1 show on Indian television for 5 consecutive years and now everyone has very high expectations from this actor with the Midas touch.
Dheeraj is also ecstatic to see his fans from Punjab message him continuously wishing him luck for his new show. He is aware of his fan base in cities Mumbai, Delhi, Bangalore and more but having fans from the remotest parts of Punjab is a big surprise. Fans have been messaging Dheeraj wishing him all the best and for their eagerness to see him on screen yet again.
During the course of the teasers of his show, Dheeraj has also been flooded with wishes from his fans from the US, UK, Australia, Dubai, South Africa, and more. Speaking about his fans Dheeraj says, "I feel so loved when I see my inbox flooded with so many messages. It is a big day for me as my new show goes on air from today. I am really surprised to see such great reactions from fans from the US, UK, Australia, my fans here are thrilled with the show launch today. But it was a super happy moment for me to see my fans from Punjab being so excited about the show".
Dheeraj Dhoopar's previous show was on top of the charts for a span of years. In fact, his show Sasural was also number 1 for quite some time.
Also Read: Dheeraj Dhoopar to star in a Punjabi film to be shot in London and Punjab Are you excited to see Aishwarya Rai Bachchan in the Mani Ratnam's historic film 'Ponniyin Selvan 1'?