Fronting Sapnon Ki Chhalaang, engineer-turned-actor Megha Ray on how she tries to lend authenticity to her television shows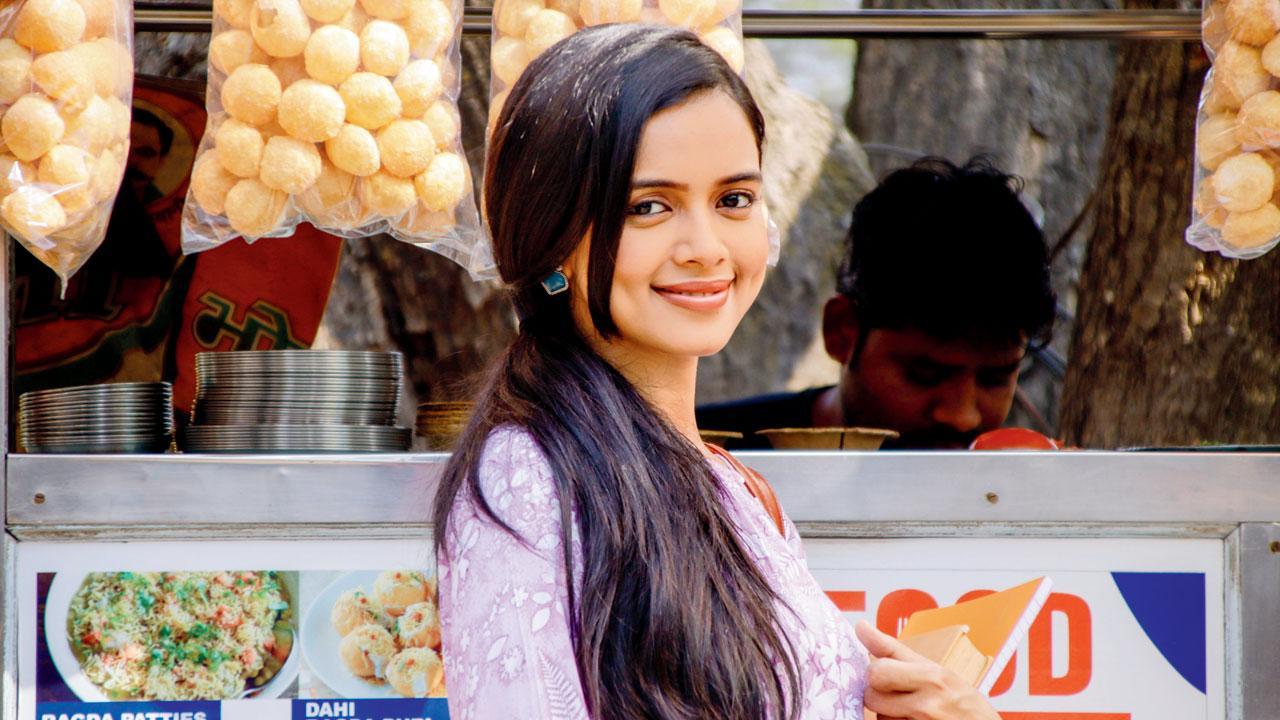 Megha Ray
Megha Ray traded a high-paying corporate job to join the entertainment industry. But her road to fame wasn't easy. After beginning her acting tryst with Dil Yeh Ziddi Hai in 2019, she faced obstacles early on in her career when her maiden show was pulled off air. Having taken the setback in her stride, the actor is now ready with her fourth offering, Sapnon Ki Chhalaang. In a candid chat with mid-day, Ray talks about finding her feet in the industry, and saying a hard no to science-defying scenes.
Edited excerpts from the interview.
ADVERTISEMENT
How has your journey in the TV industry been?
It has been a rollercoaster ride. I got my first show, Dil Yeh Ziddi Hai, in 2019, but it shut down within a few months due to the pandemic. For me, it was like going back to square one. That was scary. Then, I got Apna Time Bhi Aayega, and things began rolling. After Rang Jau Tere Rang Mein [wrapped up], for the first time in my career, I had the choice to pick from three projects that I had in hand.
Why did you pick Sapnon Ki Chhalaang among them?
I chose it because the story was endearing. I knew it would grow on everyone, like it did on me. There was no reason for me to say no.
The story seems similar to Mithila Palkar's Girl in The City about a woman moving to the hard life of Mumbai. What do you think of the show's televised treatment?
Digital entertainment has gone far beyond these subjects. In television, we hope to bring forth such [slice-of-life] topics. We need to showcase the story of a crazed girl in a way that is not melodramatic or unrealistic. We want to cater to the TV-watching audience first. We don't want to underestimate the audience, thinking that they only like saas-bahu dramas. We want to show content that they can connect with, and at the same time, learn something from it. Maybe the show could inspire people [to follow their dreams].
Often TV shows start with the intention of inspiring change, but then steer towards kitchen politics. Do you think this show will head in the same direction?
When they narrated the story to me, I also [had the same concern]. But the makers are determined to not take the show in that direction. They want to change the dynamics of television, in whatever way they can. We have already shot 25 episodes, and have not drifted away from the subject.
Also Read: Eisha Singh: I'm a real life 'Rakshas' playing a 'Pari'
Considering you are in your 20s, wouldn't it be a better move to do more youth-based shows?
The first project I picked was a youth-centric story. It was the story of a woman who wanted to be a dancer, but lost her eyesight. I was in a low phase after that show [was pulled off air] because I needed to work more. I was not in a space where I could patiently wait for the perfect role. After the pandemic, I took the [first] opportunity that came my way. Even when I did a saas-bahu drama, I added my own flavour to the character.
Have you consciously stayed away from doing bizarre scenes that could spark meme-fests?
(Laughs) Luckily, it hasn't happened too frequently. But when such a scene came my way once, I put my foot down. [The scene depicted] that I had to beat the speed of lightning to save someone, which is impossible. The scene was defying science, and as an engineer, it did not go down well with me. So, I requested the makers to not shoot the sequence.