Recently, Shama tied the knot with James Milliron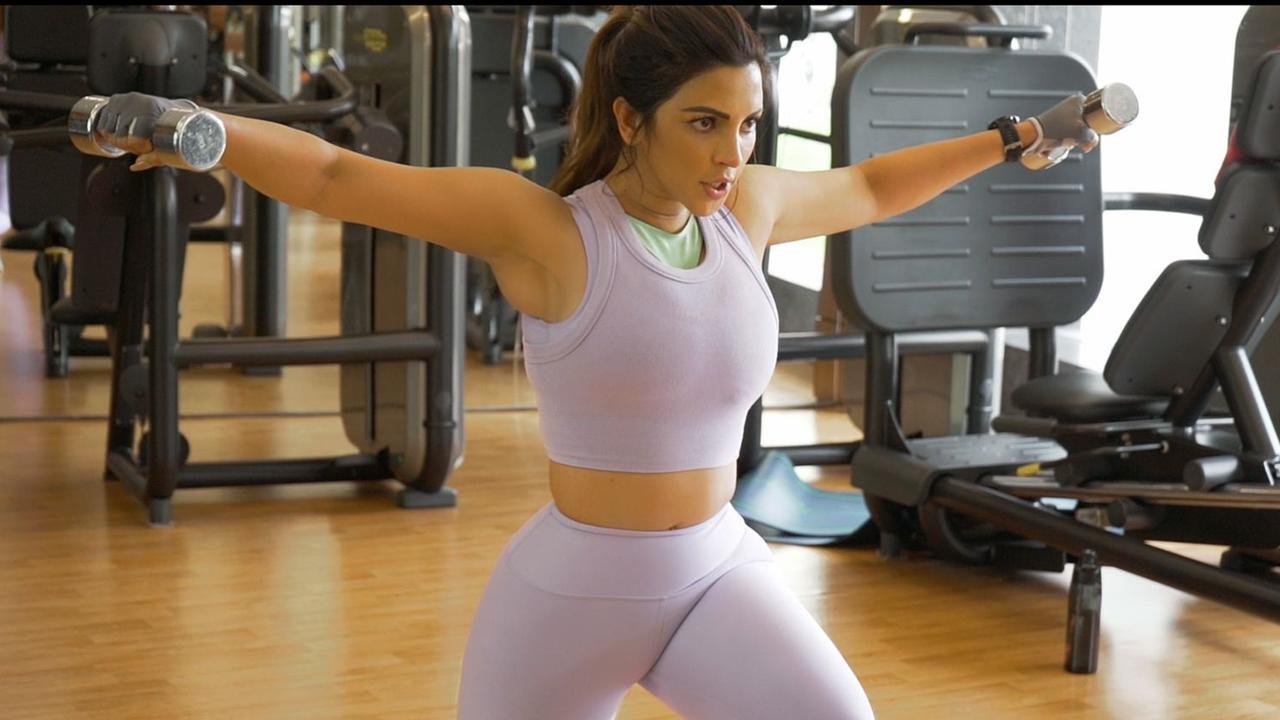 Shama Sikander
Shama Sikander has had quite an interesting journey in the industry. She released her vlog on her workout routines to share the same with her fans. In a pretty lavender gym wear, Shama looked perfect as she started off with cardio and went to heavier exercises gradually. 
Recently, Shama tied the knot with James Milliron and had a stunning white wedding in Goa, and the pictures from the same had broken the internet. Looking extra gorgeous at her wedding, Shama sparked interests in her fans about her well kept figure and that led to the actress releasing a video of the same. She is seen working extremely focused and hard in the gym starting with some basic warmups and leading on to various dumbbells exercises such as push ups, sumo squats , woodchops. 
Shama also introduces her trainer and keeps sharing tips all throughout the session, which is a compact 50 minutes one. "I love this particular workout routine as it's small, and when I'm in a time crunch. It's also very effective as you feel the burn throughout the day and it involves of all your body muscles. 
I always make sure to keep sipping on water to avoid dehydration."
Shama is best known Yeh Meri Life Hai , web series Maaya directed by Vikram Bhatt and Ab dil ki sunn. Besides TV, she has been a part of several Hindi films, many path breaking music videos ever since she starred in Aamir Khan's 1999 film Mann. She last appeared in Bypass Road which was released in 2019.
Also Read: TV actress Shama Sikander shares tips on how to fight depression Will reducing movie ticket price bring audience back to the theatres?