On the show, Revathi also told megastar Amitabh Bachchan about Kolavennu Venkatesh, the 24-year-old, who suffered from Duchenne Muscular Dystrophy and became inspiration for the book 'The Last Hurrah by Srikant Murthy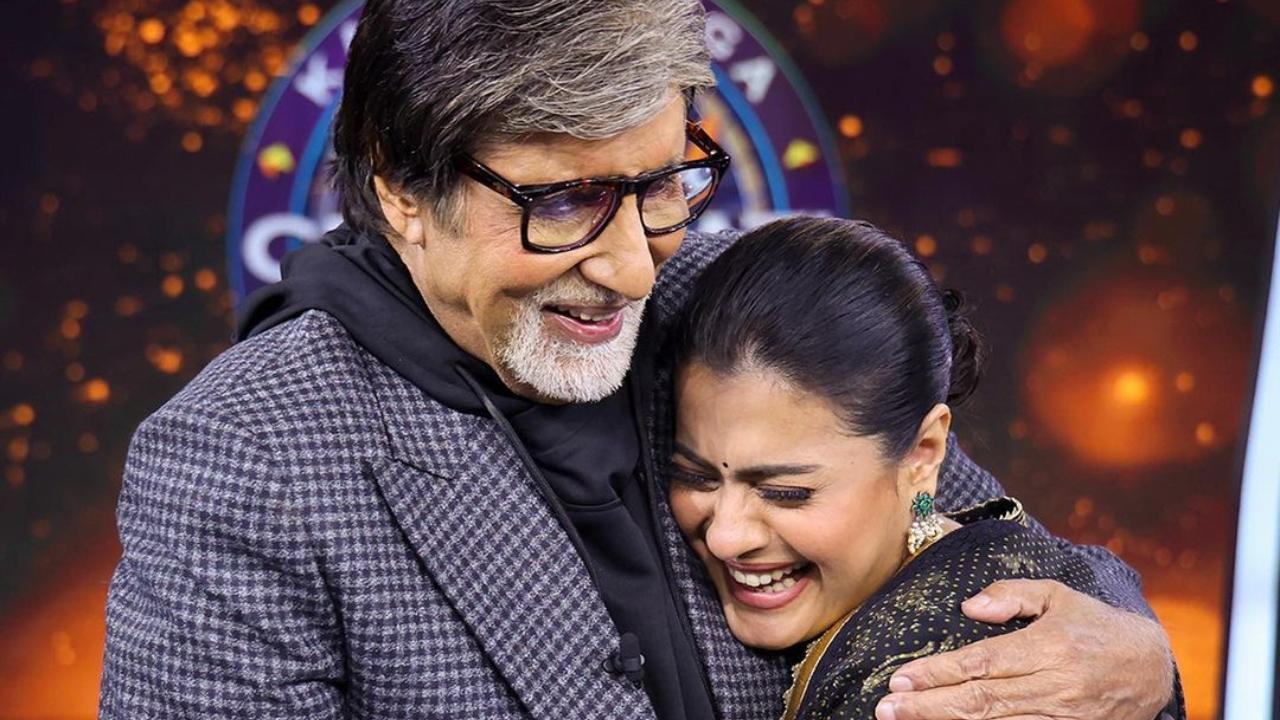 Amitabh Bachchan and Kajol. Pic- Instagram
Film director and actress Revathi and actress Kajol recently appeared on Amitabh Bachchan hosted show 'Kaun Banega Crorepati' during a special episode. The two stars were promoting their film Salaam Venky on the popular quiz show. 
The current week is also special for the show as they are hosting 'KBC Juniors'. Children between the age group if 8 to 15 years took over the hotseat and interacted with Kajol. During the episode, the kids got a chance to interact with Kajol and many of them had questions prepared for the 'Kuch Kuch Hota Hai' actress. One child asked if Kajol is still scared of Big B after her role in the film 'Kabhi Khushi Kabhi Gham', to which she responded, "Main bahut darti hu inse (I am very scared of him)." Amitabh cut her short, saying, "Jhooth bolna inko aata hai bahut achi tarah (she knows how to lie very well)."
ADVERTISEMENT
On the show, Revathi also told megastar Amitabh Bachchan about Kolavennu Venkatesh, the 24-year-old, who suffered from Duchenne Muscular Dystrophy and became inspiration for the book 'The Last Hurrah by Srikant Murthy'. This book inspired Revathi to make 'Salaam Venky'.
Also Read: Kajol reveals why she rejected 'Salaam Venky' despite finding script 'fabulous and well-written'
Talking about Venkatesh, she said: "Certain people face difficulties in life with so much spirit. He spent the remainder of the days of his life happily. The film is a mother and son's journey, Venkatesh and his mother Sujata."
Sujata K, the real life person on whom Kajol's character is based was also invited on the show along with her daughter. Will you be heading to the theatres to watch Salaam Venky?