Kapil Sharma is one of the biggest comedians in India and hosts one of the most successful comedy talk shows where celebrities from the film industry come to promote their films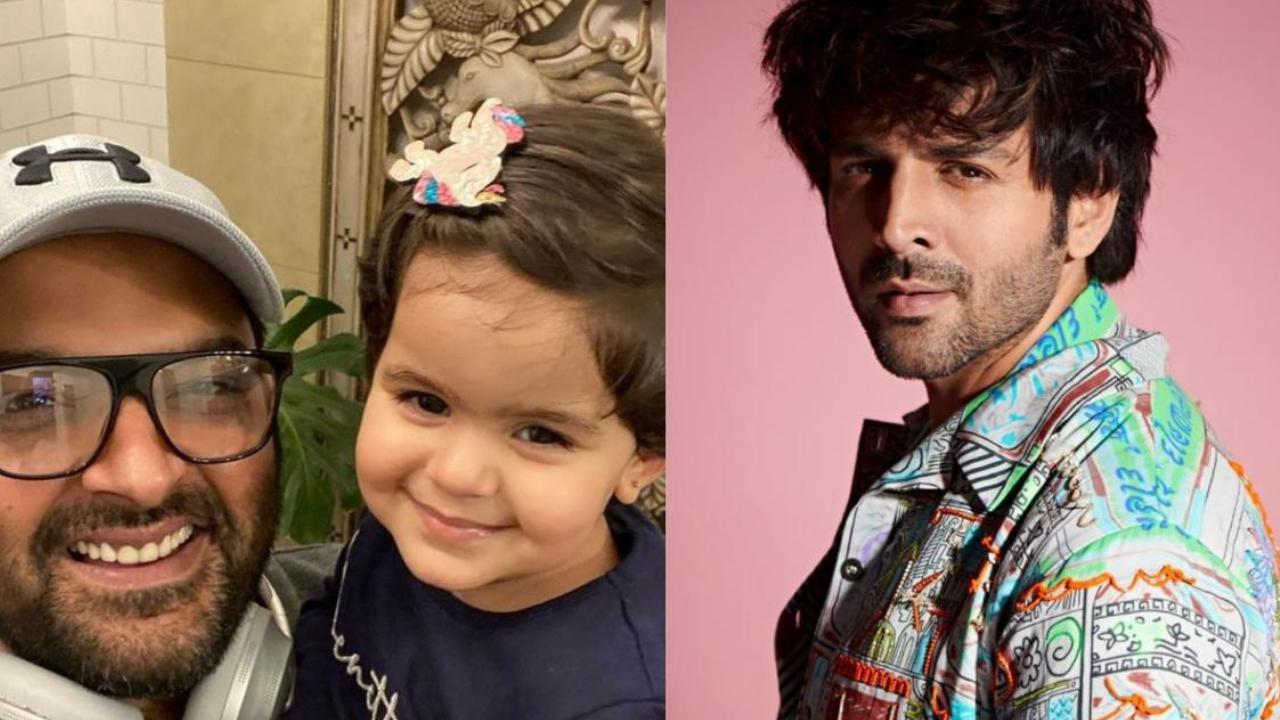 L-Kapil Sharma with his daughter; R-Kartik Aaryan (Pic/PR)
Kartik Aaryan is the youngest superstar of this generation. Having made the entire nation fall in love with his charm, the superstar enjoys a huge fanbase among all age groups, especially with kids. An example of the same had recently been witnessed on 'The Kapil Sharma Show' when Kapil shared how his three-year-old daughter Anayra is a big fan of Kartik and once she demanded to meet the superstar.
In a recent episode of 'The Kapil Sharma Show', the host Kapil Sharma was seen sharing an incident when his daughter was keen to meet Kartik and then Kartik fulfilled her wish by talking to her on a video call. Kapil said, "One day, my daughter saw Kartik Aaryan's dance video and she asked me 'Papa Kartik is dancing, why isn't he coming to our place?' I told her he is busy. Then I texted Kartik to once make her talk to him as she kept demanding. I video-called Kartik and they spoke. Now, she has more demands like this." 
ADVERTISEMENT
Kapil Sharma is one of the biggest comedians in Indian and hosts ones of the most successful comedy talk show where celebrities from the film industry come to promote their films. Sharma has been hosting the show for a decade now and also dabbles in the movies occasionally. 
On the work front, Kartik Aaryan has interesting films in the pipeline like 'Satyaprem Ki Katha', 'Aashiqui 3', and Kabir Khan's untitled next among a few other unannounced ones.
Also Read: Mahima Chaudhary on The Kapil Sharma Show: In my sickness, your show helped me recover a lot