Comedian Kapil Sharma's show was first aired on June 22, 2013 with the name 'Comedy Night With Kapil'. The show now titled 'The Kapil Sharma Show' will complete 10 years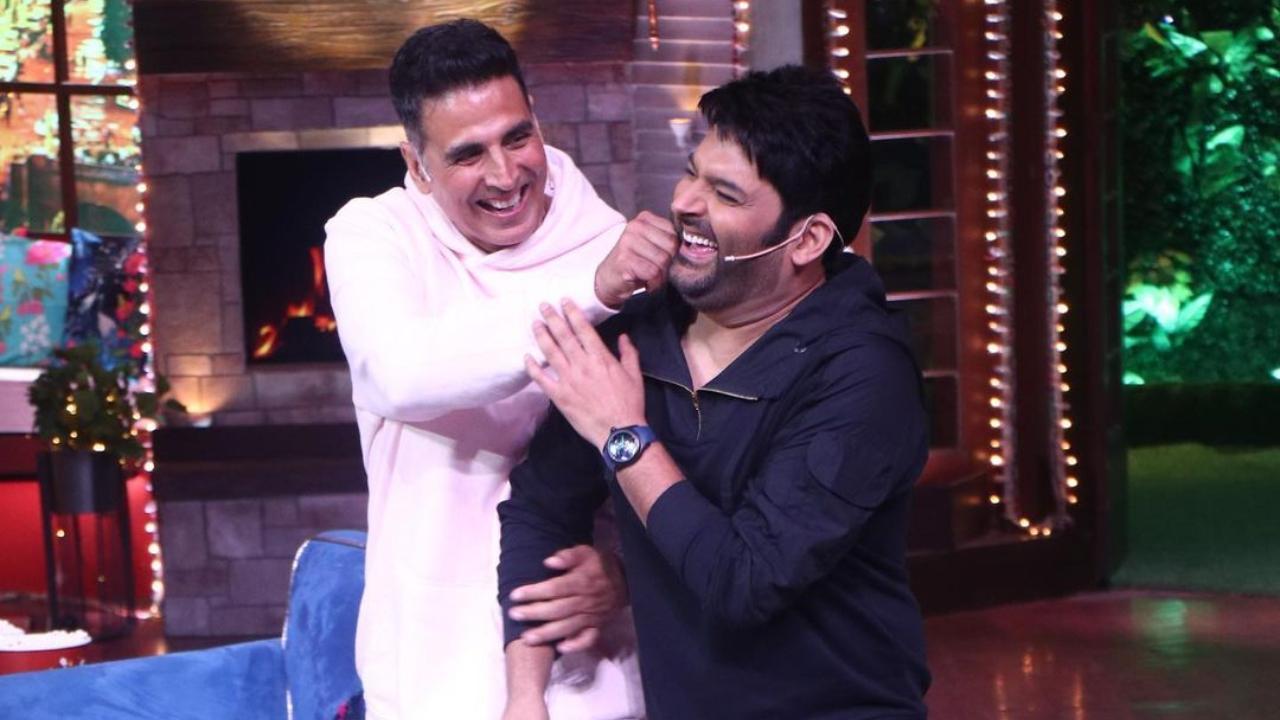 Kapil Sharma with Akshay Kumar on The Kapil Sharma Show
Kapil Sharma is one of the leading comedians of the country. He has been hosting one of the most successful comedy talk shows of the country for almost a decade now. But did you know that the show was meant to air only for 3 months?
During a recent episode featuring members of the CCL (Celebrity Cricket League) including Sohail Khan, Sonu Sood, Manoj Tiwari, and others, Kapil Sharma shared that they began the show with the intention of running it on air for just 3 months. He also mentioned how the show is soon going to complete 10 years. 
ADVERTISEMENT
The first episode of Comedy Nights With Kapil was aired on June 22, 2013 with Dharmendra as the guest. Over time several big celebrities graced the show to promote their films, shows, music, and other events. Several sports personalities too graced the show. However, in January 2016, the last episode of Comedy Nights With Kapil was aired on Colors TV. 
But such was the popularity of Kapil Sharma and his show that the team came back on a different channel with a different name. The show was renamed to 'The Kapil Sharma Show' and was first aired in April 2016. Shah Rukh Khan graced the first episode of the new season. Over time, The Kapil Sharma Show became the go-to destination for film stars to promote their films.
Also Read: Ranbir Kapoor, Shraddha Kapoor to finally promote 'Tu Jhoothi Main Makkaar' together on 'The Kapil Sharma Show'?
Meanwhile, Kapil is currently gearing up for the release of his film 'Zwigato' which will see him play a serious role, contrary to his comedian image. Directed by Nandita Das under the banner of Applause Entertainment, 'Zwigato' revolves around the story of a food delivery agent who struggles to earn a living for his family after losing his job during the pandemic. The film is about the odds that middle-class families face daily, especially during the pandemic.
'Zwigato' has already been premiered at the Toronto International Film festival, and Busan International Film Festival. The film premiered in India earlier this year at the  Kerala International Film Festival. 'Zwigato' will be released in theatres in India on March 17.