Banijay Asia has played a crucial role in captivating audiences with its exceptional and captivating content. The distinguished content production company is now set to further enhance its content library with the launch of its new Kannada show, Rani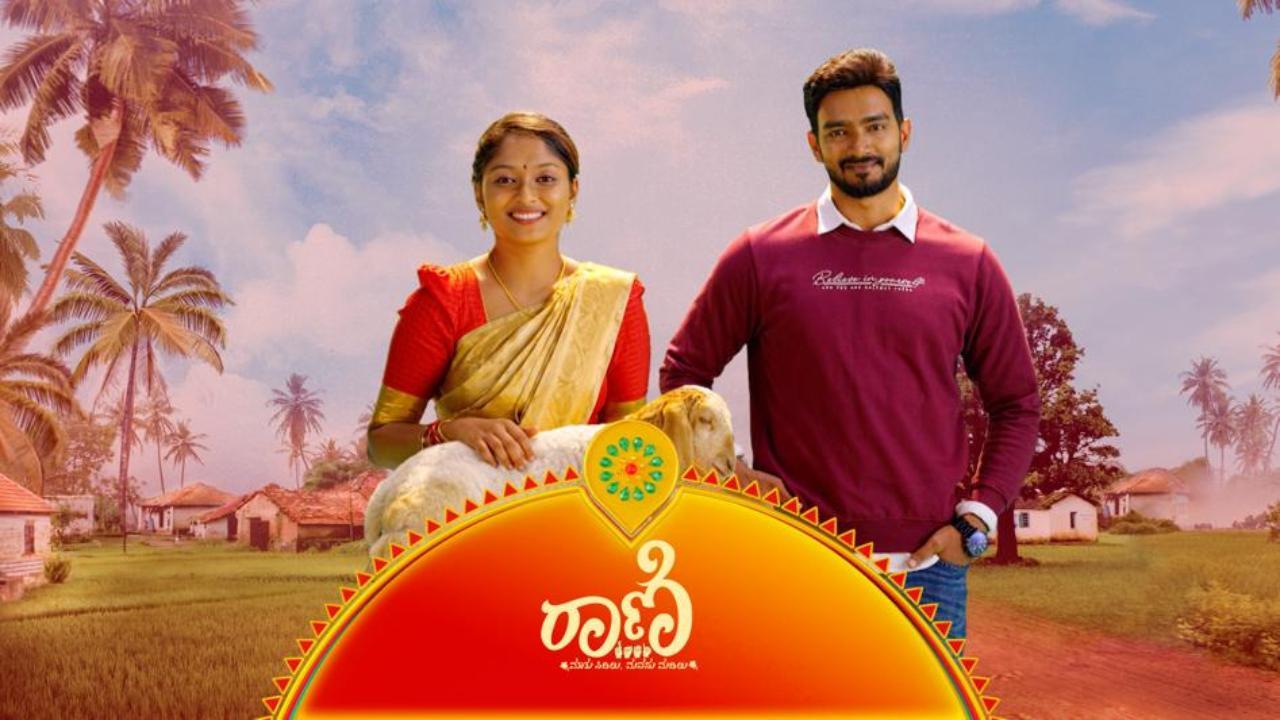 Pic Credit: PR
Banijay Asia has been instrumental in bringing audiences engaging and unique content. The leading content production company adds one more feather to its cap as it is set to expand its content library with its upcoming Kannada show, Rani - ಮಾತು ಒರಟು... ಮನಸು ಕ್ಯೂ ಟು.
As part of a multi-title and multi-platform deal with KS Ramji, this show is just the beginning of Banijay Asia expanding its foothold in the regional markets. Rani is set to air on Star Suvarna, starting April 3. The show stars Chandana M. Rao and Praveen KC in pivotal roles.
ADVERTISEMENT
Set in a village, Rani traces the story of a young, lovable girl who has a hearing disability due to an accident in her childhood. A certain turn of unforeseen events alters the course of Rani's life when her mother and brother die. As she grows up, Rani forms a special bond with her beloved goat, Cherry, who is her constant companion through every hurdle. Into her simple life enters the dashing Arjun, a scion to an extremely rich family, and it's love at first sight for him when he sees Rani. Posed with many challenges and hardships, Rani sets out to seek justice and avenge the deaths of her mother and brother.
In the last couple of years, Banijay Asia has cemented its position as a leading content production company, and with Rani, they are set to expand their content library and set foot in the Kannada region. With a vision to expand its audience base, cater to diverse tastes, and entertain the masses with unique and gripping content, Rani promises to inspire audiences with a story like never before.
Also Read: Yamini Films unveil first look of Ilaiyaraaja's musical film 'Music School'
Speaking about this, Deepak Dhar, CEO of Banijay Asia, said, 'We are elated to announce the launch of our new show, Rani, the first of many more to come as part of our partnership with KS Ramji and our business head, Rajesh Chadha. With the vision of our director and the support of our talented team, including Jagdish Patil, we have created a compelling story that will captivate audiences across the region. At Banijay Asia, we remain committed to delivering high-quality, locally relevant content that resonates with our viewers and reflects the rich cultural diversity of our country.'
Adding to this, KS Ramji, who has been an iconic name in regional television, said, Banijay Asia is a very credible partner to have while creating content and telling important stories. Our regional industry has a pool of amazing talent, from actors to storytellers, and Rani is just the first step towards the vision of telling the stories the way they are supposed to be told, infused with all the grass-roots cultural elements.'
Alok Jain, Business Head - Star Maa, Star Jalsha, Star Suvarna, and Star Kiran, said, 'Storytelling is at the core of what we do, and we are excited to bring the heartwarming story of Rani in association with Banijay Asia and KS Ramji. Our priority remains to create high quality content with iconic characters and deeply rooted, insightful stories that appeal strongly to our viewers. With Rani, we look forward to augmenting the much-loved current line-up of shows on Star Suvarna.'