Actor Raqesh Bapat, who was one of the strong contenders on 'Bigg Boss OTT', speaks about life after the show, his chemistry with Shamita Shetty and more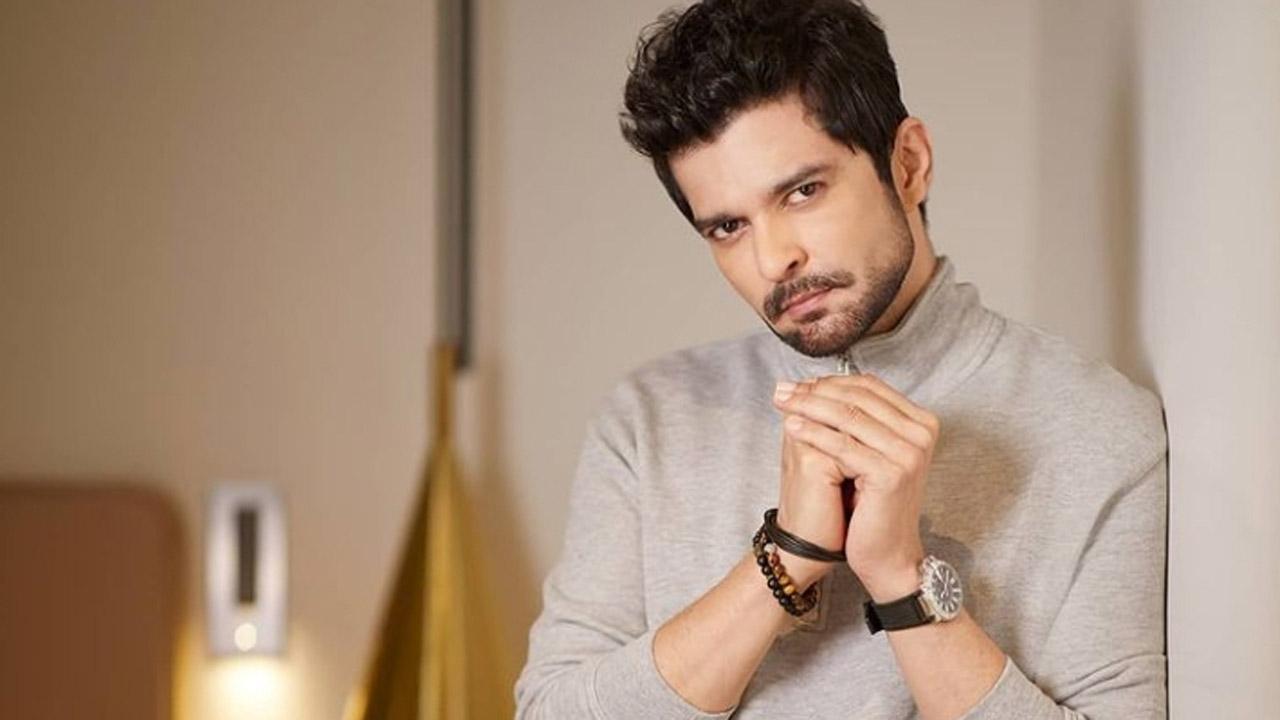 Raqesh Bapat; picture/PR
Raqesh Bapat was one of the finalists on 'Bigg Boss OTT', where Divya Agarwal emerged as the winner. The 'Tum Bin' actor says he's glad to return to the real world but admits the show has taught him a lot. Raqesh speaks to midday.com and reveals what's in store next!
How does it feel to be back in the real world and what have you been catching up on?
It's fantastic! It's like rebooting myself again. It's wonderful to have real conversations and spend time with real people.  I'm not losing my mind over things that were insane and didn't have any meaning, frivolous conversations that don't mean anything in the outside world. It's good to be back in normalcy.
What did you miss most when locked in the Bigg Boss house?
Home cooked food and my bed. I was sleeping on a bunker bed in the house and it was so small, one couldn't even turn. I had to wake up in whatever position I had slept in! I have a huge bed at home and I'm crawling and rolling from one side to the other, space is what I missed.
Any of the contestants that you plan to be in touch with?
Neha Bhasin for sure, also Divya Agarwal, Shamita Shetty, of course. Karan Nath and Ridhima Pandit as well. Nishant Bhatt continues to be my friend.
Also read: Exclusive: Divya Agarwal opens up on heated exchange with Karan Johar on Bigg Boss OTT
Being one of the strong contenders, was Divya's win expected or a complete surprise?
I always felt that Nishant, Divya and Pratik (Sehajpal) were the real players, they came there to win. They had an agenda and were very clear they had to go that way. Most of the others like Neha, Shamita, Karan, Ridhima and I were also there for the trophy, but we were more for the experience.  We were taking each day as it comes. It was not saam-daam-dand-bhed karke jeetna hai. We wanted to win hearts more than the trophy.
What would you say was the toughest part of the journey?
We were put into one house and the door was locked. In normal life, if you fight with somebody, I would often leave the house and go for a drive. Here you have no option but to stay there and face demons. It made me realise there is no escape you have to hold the bull by its horns and make sense of the situation. It was a learning experience.
What are the reactions you have been receiving about your performance?
Very positive, so far so good. My mom gave me the best compliment which made me feel like I had won the trophy. The first thing I did was call and ask her what she thought, because she's not a Bigg Boss fan. She said that she's raised me and done a pretty good job of it! That's the biggest compliment because my family is also my biggest critic.
People love your chemistry with Shamita…
It was genuine, staying alone in that house is very difficult. Luckily we were connected by the Bigg Boss team. Initially it wasn't organic, but later it was! She's a good human being, we are in touch. Right now we want to explore each other's lives and know each other in the real world. Let's see what the future has in store.
Do you plan to take up more reality shows or return to fiction?
There are a few offers which my team and I are thinking about. Whatever I decide should come out soon and it's something I'm looking forward to.
Also read: Bigg Boss OTT: Raqesh Bapat and Shamita Shetty's bonding is too cute