Like typical warring couples, Arya and Shruti (Madhavan and Chawla's characters) are always trying to upstage each other as they co-exist in the same house with their teenage daughter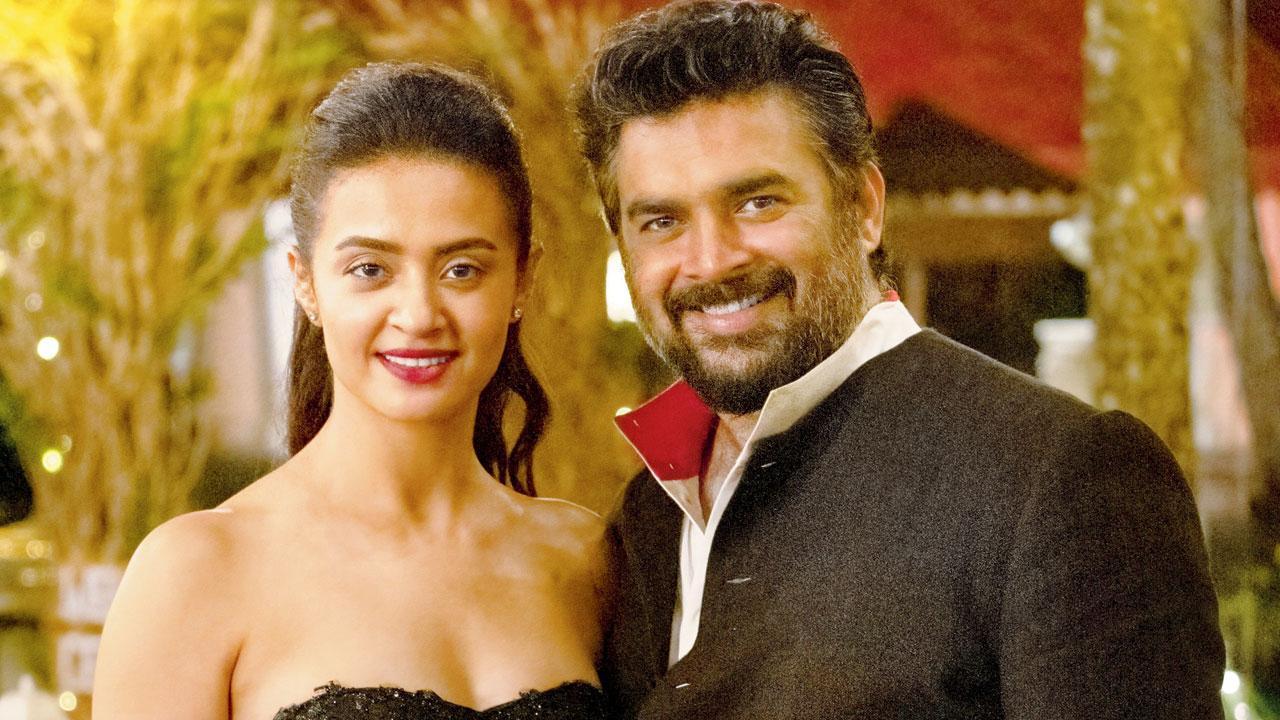 Decoupled
Decoupled
On: Netflix
Dir: Hardik Mehta
Cast: Surveen Chawla, R Madhavan
Rating: 2/5
It's not a Christmas special — unlike Netflix's other releases this month — if you are looking for a cozy romance with a tinge of humour, you are watching the wrong show. R Madhavan and Surveen Chawla's Decoupled is definitely new-age and tells the truth about the ever-changing dynamics of marriage in the 21st century. However, sometimes it is important to look at the big picture.
Like typical warring couples, Arya and Shruti (Madhavan and Chawla's characters) are always trying to upstage each other as they co-exist in the same house with their teenage daughter. This gives the viewers plenty to guffaw about, but you cannot ignore the obvious sexism and stereotypes the show harps about. Until episode two, we rolled with the storyline about a separated couple and their constant, hilarious comebacks, but post that, the series just doesn't sit right. Yes, Arya is a bitter writer constantly worried about being upstaged by the other "best-selling author", Chetan Bhagat, who keeps making appearances. But, Arya often comes across as a rebel without a cause.
He fights the good fight against class divide or the ill-treatment of domestic help, and so on, but also shows his sexist streak in a cringe-worthy track about his former girlfriend. Making light of socially relevant issues like body shaming and equality for the transgender community seems like a slap in the face even for a satire. 
On the upside, the funny portrayal of Shruti's unsatisfied sex life had us in splits. Decoupled does try to educate people about the use of condoms — although used here just to incite some laughter — even if it meant giving your father-in-law a talk. The ever-disturbing waiters who always interrupt when you are at the crucial point of telling a story — something we all have experienced at least once. You cannot miss the constant Netflix plug-in, making it seem like the deal of a lifetime.
It would be great if Madhavan or the great performances by the cast was all you needed to guarantee the success of a show, but the true power lies in the content. 
Creator-writer Manu Joseph's attempt to keep it funny may have tickled some bones, but largely a lot is amiss. The show barely focusses on the disintegration of a marriage, only too happy to revel in the rants of the protagonist Arya. So, watch it if you want a break from cheesy romances, for the on-point humour or beacause you simply love Maddy.