In a conversation with Mid-day, Pranay spoke about his work in 'Crash Course', 'Guilty Minds' and his upcoming project, 'Karamyuddh'.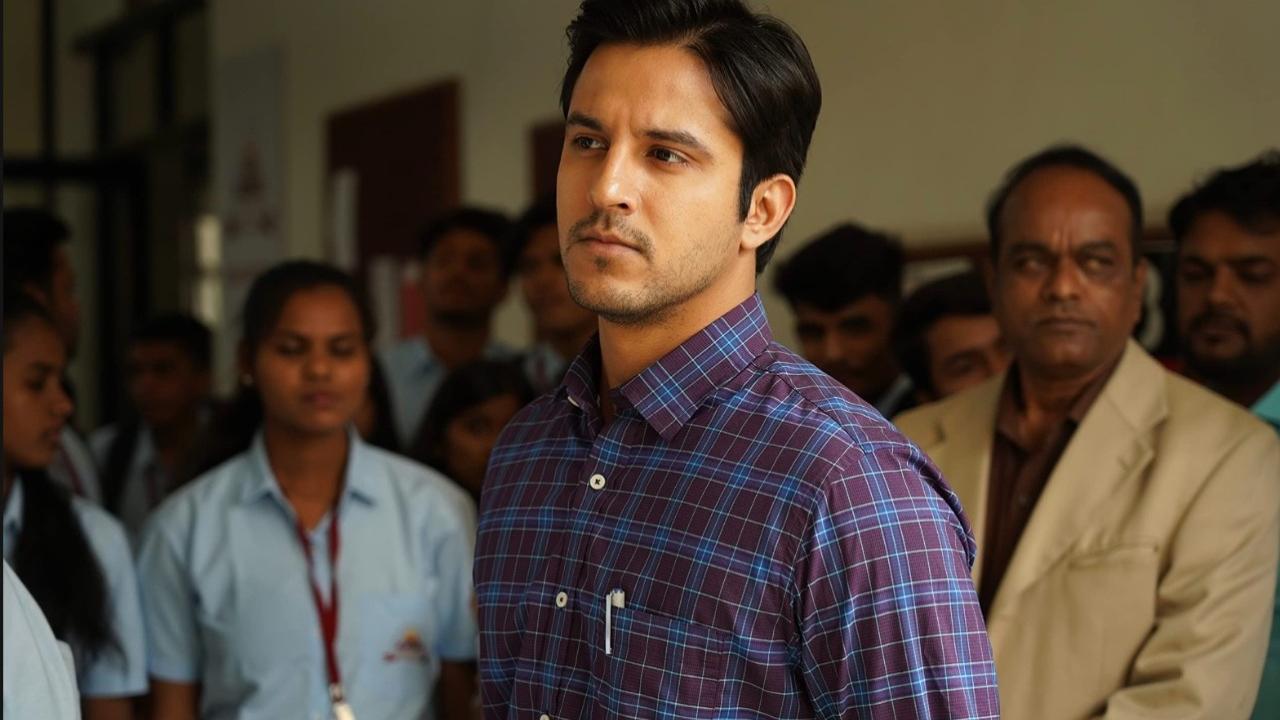 Pranay Pachauri. Pic- Instagram
Pranay Pachauri is riding high on the success of his recent projects which include 'Shershaah' and 'Guilty Minds'. He was more recently seen playing the role of a professor in Prime Video's original series, 'Crash Course' starring Annu Kapoor. In a conversation with Mid-day, Pranay spoke about his work in 'Crash Course', 'Guilty Minds' and his upcoming project, 'Karamyuddh'.
'Crash Course' focuses on academic pressures and competition. How do you deal with the competition in the entertainment industry, especially as a newbie?
- Well, it's easier when you just look at yourself as the only competition because then you'd want to push your boundaries and outdo yourself with every project and that in turn makes me better than yesterday. So it's a simple philosophy that I'm my own competition and the focus is to get better and better at my craft, at life, and at all other aspects of my life.
'Guilty Minds' is one of the most highly rated and praised shows of recent times. Cracking a courtroom drama is definitely not easy as well. What kind of prep went in from your side for the role?
- Coming from a family of people who have studied and practised law made it easier for my research and tapping into that world. I have prepared for law entrance examinations so that came in handy when revisiting all the technical terms, the case studies, plus understanding the mind of my character really helped me bring him to life and shape him up as a lawyer. I really put in the hours to study my lines, to learn the role, and to basically figure out a way to humanise him.
With so much content available for the audience on streaming platforms, it's a challenge for a show or film to stand out. With 'Shershaah', 'Guilty Minds', 'Crash Course' , you seem to be on the right path. What are the things that you look for before saying yes to a project?
- Well the competition in terms of content is really healthy and good on OTT platforms.  As an actor you never know the outcome of the projects you're working on but the idea is to choose scripts that have some heart and soul, that excite you or leave some impact. So I choose scripts and stories that I'd like to see as an audience, stories that would make me curious or excite me and that's how I go about it. 
The pandemic has had a huge effect on the way content is consumed. Looking at the box office reports of recent, people seem to prefer OTT platforms over theatres. As someone who has only started out in the industry, do you think this is a good time for actors to start out as compared to pre-pandemic times?
- It is indeed a great time to be an actor, director, or writer because of the content that is being made. Thanks to OTT, that is providing a platform for interesting content. OTT is revolutionising storytelling in India, they're evolving the cinema in India and so many new people are getting a chance to be a part of this change. OTT is also economical for people as they now have an option to watch a lot of quality content at very reasonable, economical prices so obviously respecting the audience's time and money. OTT certainly has a huge advantage now, it has brought back the essence of storytelling and quality content.
You next have Karamyuddh, which also takes you away from your successful Prime Video association. What is it about and what role do you play in it?
-My association with Prime Video has been nothing short of a dream and I'm so grateful for that I really hope the association continues and stays for a long long time. However 'Karamyuddh' is an interesting tale of revenge-a family drama and a thriller. I got a chance to work with highly respected and talented veteran actors like Ashutosh Rana, Paoli Dam, Satish Kaushik Sir and to lead a project with such stalwarts obviously makes you nervous but also gives you the confidence to believe in yourself. I am hoping this fast-paced thriller is accepted and liked by the audience. 
Play Quiz: Ranbir Kapoor and Alia Bhatt-starrer Brahmastra Will `Brahmastra` turn the game for single screens?