As the curtain comes to a close on Happy Family: Conditions Apply, here is a quick recap from episodes 1-8, reminding us that  living with a crazy joint family can be pretty amusing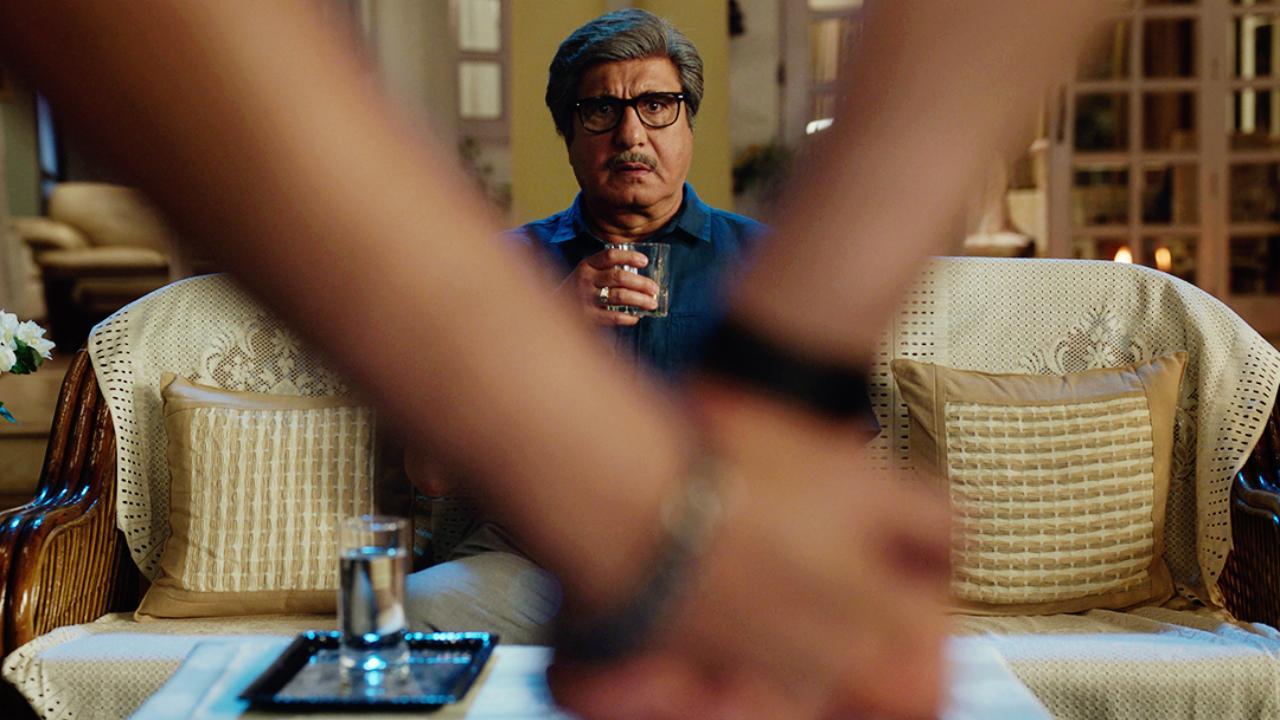 Raj Babbar in Happy Family
It's always a bag of mixed emotions when we know a series which we love is coming to an end. A lot of viewers might be feeling this as Prime Video's Happy Family: Conditions Apply will be launching its final two episodes on March 31. This family comedy reminded the viewers that being dysfunctional can  be amusing. While the series is filled with some quirky banters with each other and some drama-loaded moments, the Dholakia Family takes us through the window of our real families with them.
As the curtain comes to a close on Happy Family: Conditions Apply, here is a quick recap from episodes 1-8, reminding us that  living with a crazy joint family can be pretty amusing. 
ADVERTISEMENT
Nok-Jhonk se bhari Baa aur Dadaji ki yeh jodi:
Hemlata Dholakia is the unpredictable and gregarious wife of Mansukhlal Dholakia who is always calm, composed and an overall balanced man. While Baa is always up to something like meddling with the otherwise close Pallavi and Tisca or crying out about how she would rather die than accept Suresh's wife, Dadaji always has different yet unique ways of keeping her in control. Both of them blend super well with each other especially when it comes to their cute nok-jhonks and their PDA moments with mushairas, making them the pyaari jodi adored by all.
Sanju ne naya flat book kiya hai :
While there are benefits to living with a joint family, Sanjoy's dream had always been to buy his own house. But when the family was informed, their emotions about this news were as varied as anyone could have imagined. Even though half of the family members were aware of this news, his father-Ramesh Dholakia was furious and felt betrayed by his son's choice of not letting him know before everyone, making him exclaim at every interview, sage baap ko bhi nahi bataya. This also resulted in Ramesh feeling upset and somewhat betrayed about how his kids don't understand his needs as a father especially while Sanjoy wants to leave him and move out with his own family and Ayushi doesn't wish to marry anyone. 
My wife, Kwamboka Nyongo Dholakia. Kenyan-American, Now Indian-Gujarati
Suresh, living his independent life in America, gets married to someone he loves and when his mother gets to know who his wife is, she  has nothing else to say but "Mein jaan de dungi". While Hemlata only wishes to get her 'stolen' son back from the Kenya-Kumari, her No. 01 Bahu, Pallavi explains to her that judging someone basis their race, colour or religion is not right and she should accept her new daughter-in-law. So when this new jodi comes to visit during Navratri, Kwamboka wins over her mother-in-law's heart that leads to Baa giving her the tag of My No. 01 Bahu.
Also Read: Ayesha Jhulka: Shows like 'Happy Family: Conditions Apply' help us reconnect with our families
Tisca and her work-life balance from Mumbai to Delhi and finally having Twins!
Tisca being the independent working mom, wants to build her name in the fashion industry and hence when offered a role with a big designer in Delhi, she decided to take it even if that meant leaving her family in Mumbai. After spending some months in Delhi, Tisca returns  home and a few months later, finds out that she is pregnant with twins leaving everyone super happy about this news. So much so that when she is advised bed rest, the family decides to shuffle their duties to accommodate her. 
Also Read: 'Hemlata' is a complicated character to play: Ratna Pathak Shah on 'Happy Family: Conditions Apply'
That night, I wasn't with Diana but…
While the family came in to surprise Sanjoy about Tisca being pregnant with twins, Aysuhi found him with someone she didn't think she would. Sanjoy reveals to her that he wasn't with Diana, his business partner but with his architect  who he is in love with. While he and Ayushi go to Diana's house to figure out what are his next steps, Dadaji follows them and finds out his secret too.
Will the Dholiakias overcome the hurdles and live together as a happy family? To know the fate of each member of this family, watch the final two episodes of season one on March 31 exclusively on Prime Video. Created by Jamnadas Majethia and Aatish Kapadia, Happy Family: Conditions Apply features an ensemble star cast comprising of Ratna Pathak Shah, Raj Babbar, Atul Kulkarni, Ayesha Jhukla, Meenal Sahu, Sanah Kapur and Raunaq Kamdar. Prime Video has also made the first episode available on their YouTube page for absolutely free as a treat for the viewers.