As we celebrate Star Wars Day on May 4, here are some top sci-fi series that are perfect for fans of the franchise everywhere.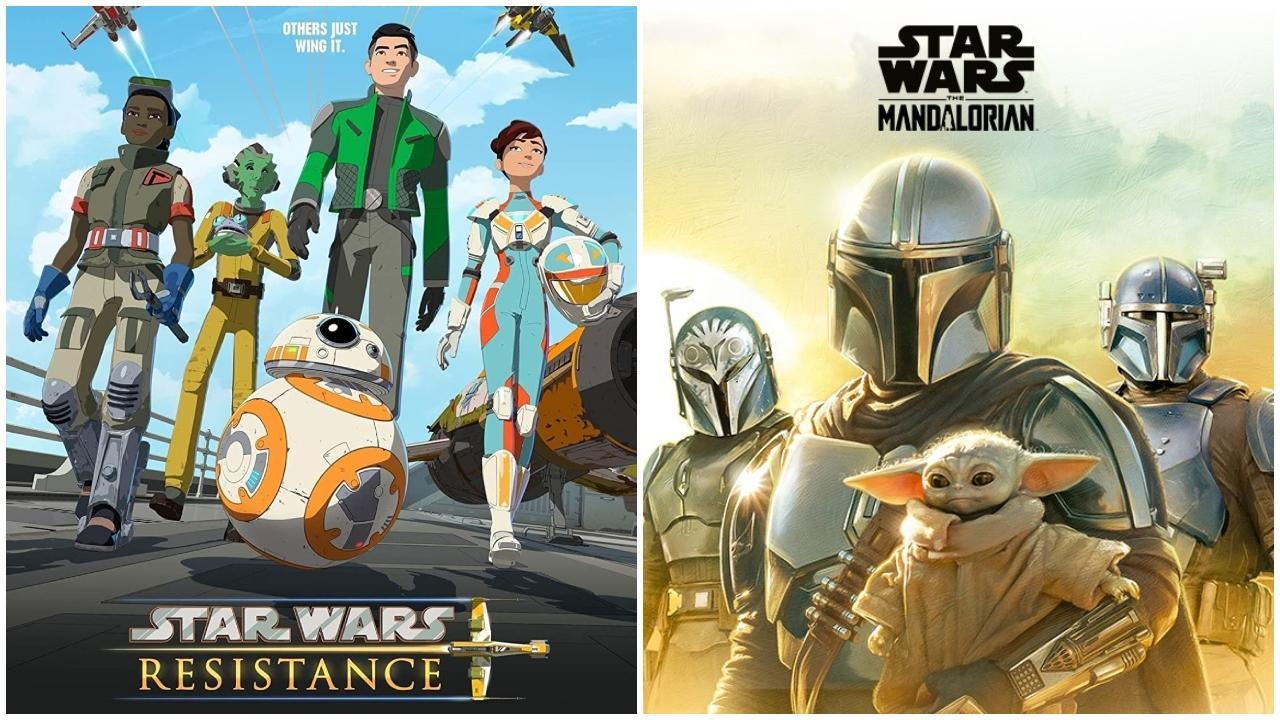 On Star Wars Day, here are some series that fans can binge watch
May the 4th be with you! As we celebrate Star Wars Day, what better way to embrace the spirit of the galaxy than by diving into some of the most captivating sci-fi series? These titles promise to take you on a thrilling journey through space, time, and technology, transporting you to a realm beyond your wildest imagination. So strap in and prepare for an adventure that will make your heart race and your mind soar, as we explore the top sci-fi series that are perfect for Star Wars fans everywhere.
Star Wars Resistance
With stunning animation and exciting space battles, Star Wars Resistance is a must-watch for any Star Wars fan. The series explores the early days of the Resistance and the rise of the First Order, providing a fresh perspective on the events leading up to the sequel trilogy. As Kazuda navigates his mission, he faces both danger and adventure, meeting new allies and uncovering secrets along the way. With beloved characters from the original trilogy making appearances and new characters adding to the rich Star Wars lore, Star Wars Resistance is a thrilling addition to the franchise. Don't miss out on the action and excitement of this animated gem, now available to stream on Disney+Hotstar.
ADVERTISEMENT
Shoorveer
Shoorveer on Pocket FM is a perfect listen for sci-fi fans who are looking for an escape this Star Wars Day. This audio series takes listeners on a journey to the world of Titan, where humans have discovered the power of teleportation. However, they soon realize that the planet is filled with dangerous creatures and they must learn to adapt and survive in this strange new world. With a mix of action, mythology, and science fiction, Shoorveer is a thrilling listen that will keep you hooked from start to finish. The sound design and voice acting are top-notch, creating a fully immersive experience that transports you to different worlds and makes the characters come alive. 
Stranger Things 
With nods to classic sci-fi and horror films from the era, Stranger Things is a thrilling ride full of twists and turns. The series's attention to detail in recreating the 1980s and its pop culture makes it a must-watch for anyone who loves sci-fi and fantasy. The young cast, including Millie Bobby Brown and Finn Wolfhard, deliver standout performances that will keep you invested in their characters' fates. Stranger Things is a perfect blend of suspense, humor, and heart, making it an excellent choice to celebrate Star Wars Day.
The Expanse
The Expanse is the perfect series to invest in this Star Wars Day. With its intricate plot and compelling characters, this sci-fi drama on Prime Video is a standout in the genre. Set in a future where humanity has colonized the solar system, tensions between Earth and Mars are at an all-time high. Amidst the political unrest, a group of unlikely heroes sets out to uncover a vast conspiracy that could change the fate of humanity forever. The series is a masterclass in world-building and features stunning visuals that bring the futuristic setting to life. If you're a fan of space opera and intergalactic adventures, The Expanse is not to be missed.
The Mandalorian
The Mandalorian is a thrilling addition to the Star Wars universe, with a Western-inspired storyline that follows the bounty hunter as he travels through the outer reaches of the galaxy. The series features stunning visuals, epic action sequences, and a captivating storyline that keeps viewers on the edge of their seats. But it's not just about the action; it also explores deeper themes like loyalty, family, and the power of connection. And let's not forget the breakout star of the series, Baby Yoda, who has captured the hearts of fans around the world. Whether you're a die-hard Star Wars fan or just looking for a new sci-fi adventure, The Mandalorian is a must-watch on Disney+Hotstar this Star Wars Day.