Priyanka Chopra spoke about non negotiable factors while choosing a projector now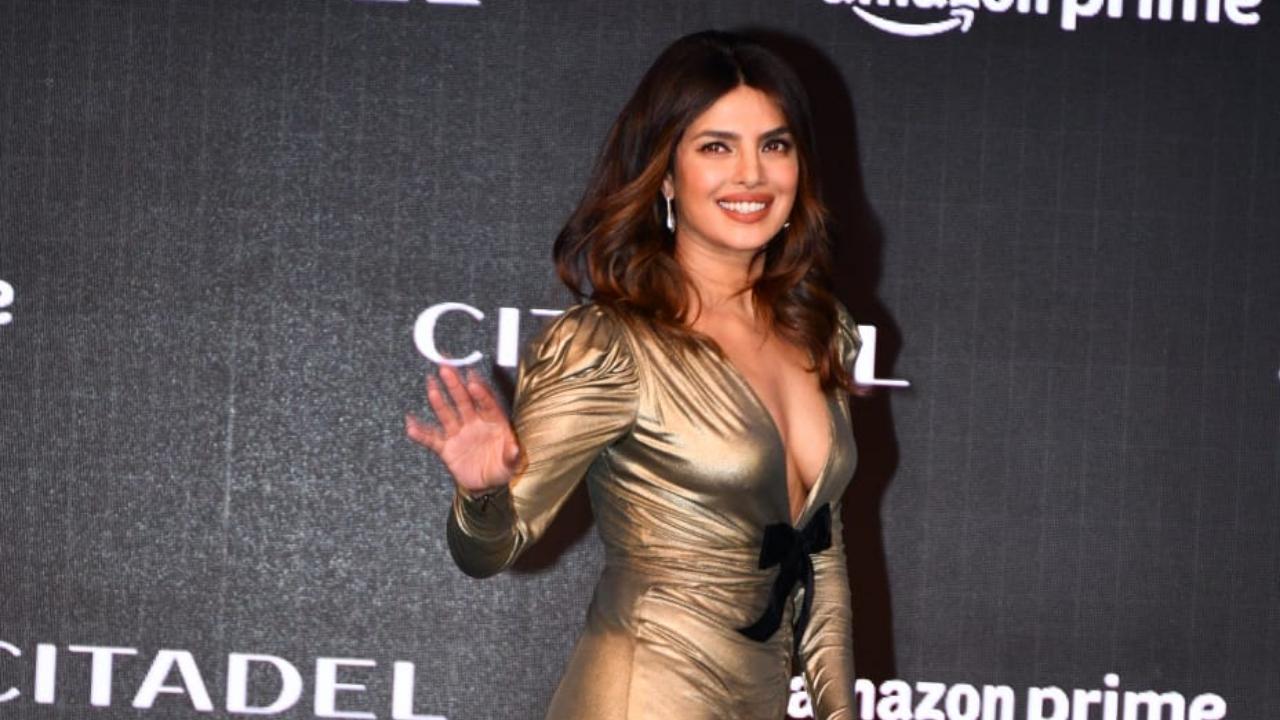 Pic/ Yogen Shah
Priyanka Chopra and Richard Madden are currently in Mumbai to promote their upcoming Prime Video series 'Citadel'. The duo kickstarted the global tour for the promotions in Mumbai. 
During the first press conference in Mumbai, Priyanka and Richard spoke about their time shooting for the show. 
ADVERTISEMENT
When asked about what is the one non negotiable factor for her while choosing a project today, Priyanka Chopra said, "I think what's non-negotiable now is actually very true, I can't work with people who I don't like anymore."
Also read: Prime Video drops new trailer of Priyanka Chopra's 'Citadel'; watch
Explaining her reason, Priyanka said, "It's really non-negotiable for me. I have to admire, look up to the people I work with, like the people that I'm surrounded with. I've been doing this for a very long time and I want to be excited about going to work. I want to be inspired about going to work and that's become non-negotiable for me. So when I meet the people I'm going to work with, I take notes in little pads. But that truly is… As I've evolved, become very important to me."
Citadel created by Russo brothers, Citadel will be premiered on Prime Video on April 28.