Created by the talented Homi Adajania along with his trio of writers, Saurav Dey, Nandini Gupta, and Aman Manan, the series has earned critical acclaim for its fresh take on the age-old struggle between contrasting female protagonists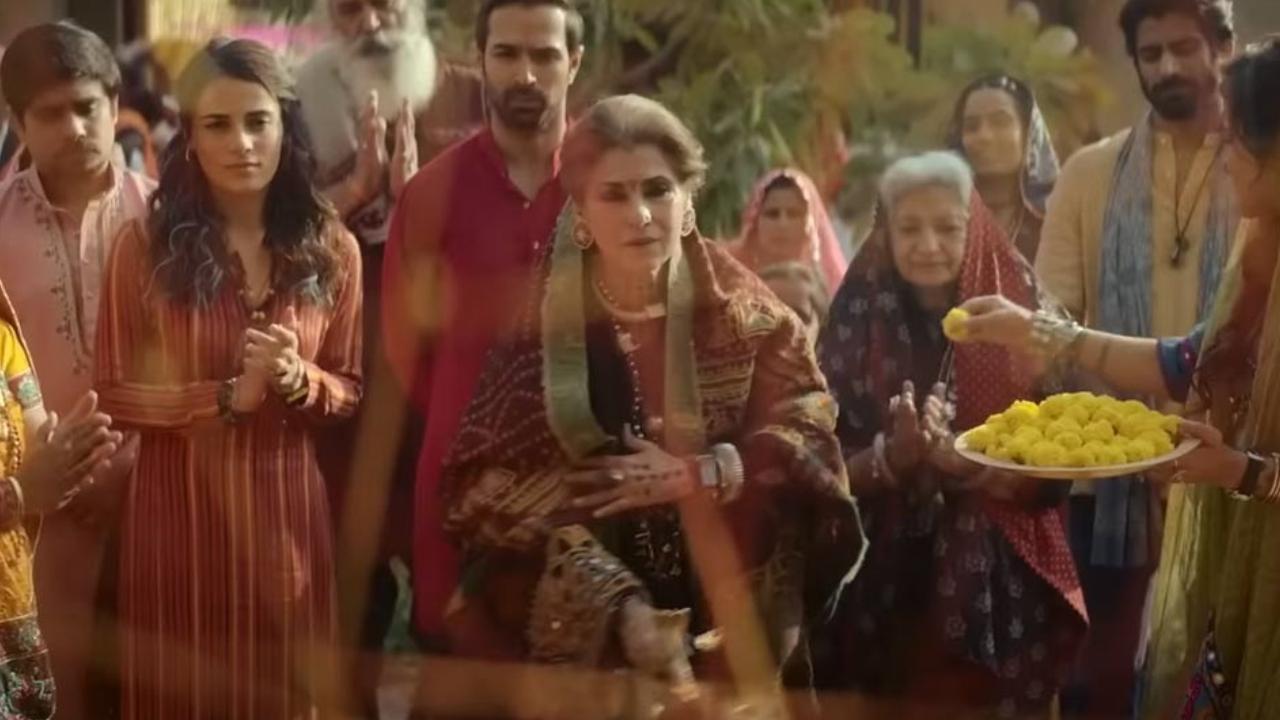 Still from Saas Bahu Aur Flamingo
The highly acclaimed series, Saas Bahu Aur Flamingo is gearing up to captivate audiences once again with its second season. Following the immense success of its debut season, the show has gained a dedicated fanbase eagerly awaiting the continuation of the captivating storyline. With the writing already in advanced stages, viewers can expect a riveting narrative that delves deeper into the intricate power dynamics between a strong-headed mother-in-law and her daughters-in-law.
Created by the talented Homi Adajania along with his trio of writers, Saurav Dey, Nandini Gupta, and Aman Manan, the series has earned critical acclaim for its fresh take on the age-old struggle between contrasting female protagonists. The first season showcased the tension and conflict that arises within a family unit, exploring themes of tradition, societal expectations, and personal ambitions.
ADVERTISEMENT
A source says, "The platform Disney + Hotstar is keen to take the series to floors by year-end. They are eager to release the next season by the end of next year. This season will answer several burning questions left unanswered in the previous installment. One of the most pressing mysteries is the fate of Savitri (Dimple Kapadia), whose apparent demise left viewers in shock. With the second season, the writers aim to delve into the truth behind it, potentially revealing unexpected twists and turns that will keep viewers at the edge of their seats. Additionally, the upcoming season might look at Munk and Kajal's efforts to push Shanta into mainstreaming her drug the Pink Unicorn. This subplot is expected to add another layer of intrigue and conflict to the narrative."
The second season promises to elevate the stakes even further, inviting viewers on an emotional rollercoaster ride as they witness the evolution of relationships, the clash of egos, and the resolution of long-standing conflicts.
We texted the platform but remained unavailable for comment. 
Also Read: Homi Adajania: We aren't saying their actions are right or wrong
"Exciting news! Mid-day is now on WhatsApp Channels

Subscribe today by clicking the link and stay updated with the latest news!"
Click here!