Nominated for Best Actor: Series at mid-day and Radio City Hitlist OTT Awards, Tahir says Yeh Kaali Kaali Ankhein subverts gender roles to explore obsession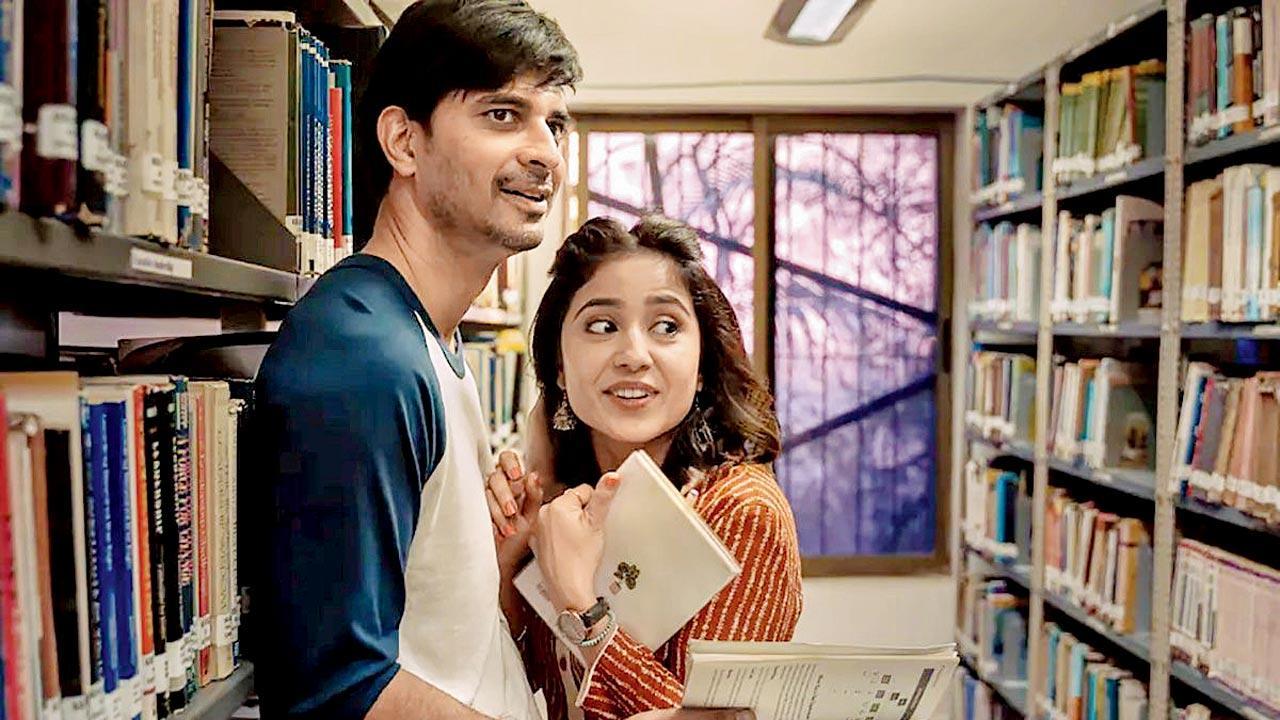 A still from the series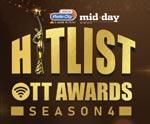 It has been over a year since Yeh Kaali Kaali Ankhein dropped on Netflix, but Tahir Raj Bhasin says he continues to win praise for his performance in the series. "I never get tired of the love that I get. It was a dream part," begins Bhasin, who has been nominated in the Best Actor (Male): Series category at the fourth edition of the mid-day and Radio City Hitlist OTT Awards. Director Sidharth Sengupta's romantic thriller saw the actor as a small-town guy whose life takes a tragic turn after he becomes the object of a woman's obsession.
Bhasin remembers being unable to put down the eight-episode script, and reading it in one go overnight. To him, that was a marker of the story's merit. "The second reason to do the show was that it was told from the female gaze. In cinema, we have often seen what it's like when a guy is infatuated with a girl. Here, the gender roles were reversed. Additionally, the show paid homage to the '90s Bollywood and Shah Rukh Khan," he says. 
ADVERTISEMENT
Yeh Kaali Kaali Ankhein marked the actor's first project as a lead in a decade-long career. Shouldering a show was both daunting and exciting. "In so many scenes, there are no dialogues, but a voice-over so that the audience knows what's going on in my character's head. Viewers need to follow your emotions, whether it is panic or romance," he shares, glad that his portrayal resonated with the audience. 
Also Read: Tahir Raj Bhasin to surprise the audience with 'Yeh Kaali Kaali Ankhein 2' in summer
Besides the romantic thriller, Bhasin was seen in Looop Lapeta and Ranjish Hi Sahi last year. He is happy to be part of the entertainment industry at a time when an actor can straddle the big screen and digital medium. "When I came to Mumbai, you were either a film star or a TV star. There was nothing in between. Now, you can have a theatrical release, and lead an OTT show. The audience and critics don't define you by one genre or role."
More about Yeh Kaali Kaali Ankhein
The series is an ode to Shah Rukh Khan's roles of the obsessed lover. 
Cast your vote for the Hitlist OTT Awards
Tahir Raj Bhasin has been nominated in the Best Actor (Male): Series category for Yeh Kaali Kaali Ankhein. The other nominees are:
. Avinash Tiwary (Khakee: The Bihar Chapter)
. Ishwak Singh (Rocket Boys)
. Jaideep Ahlawat (The Broken News)
. Jim Sarbh (Rocket Boys)
. Manav Vij (Tanaav)
. Meiyang Chang (Modern Love Mumbai)
. Randeep Hooda (CAT)
There are 16 categories that the public can vote in. Log on to www.radiocity.in/hitlistott to cast your vote.
Voting lines close on February 22.