Did I know of Vogue? Sure. But I had no idea that the original supers had appeared on the magazine's cover of January 1990—which is said to have inspired Michael to cast them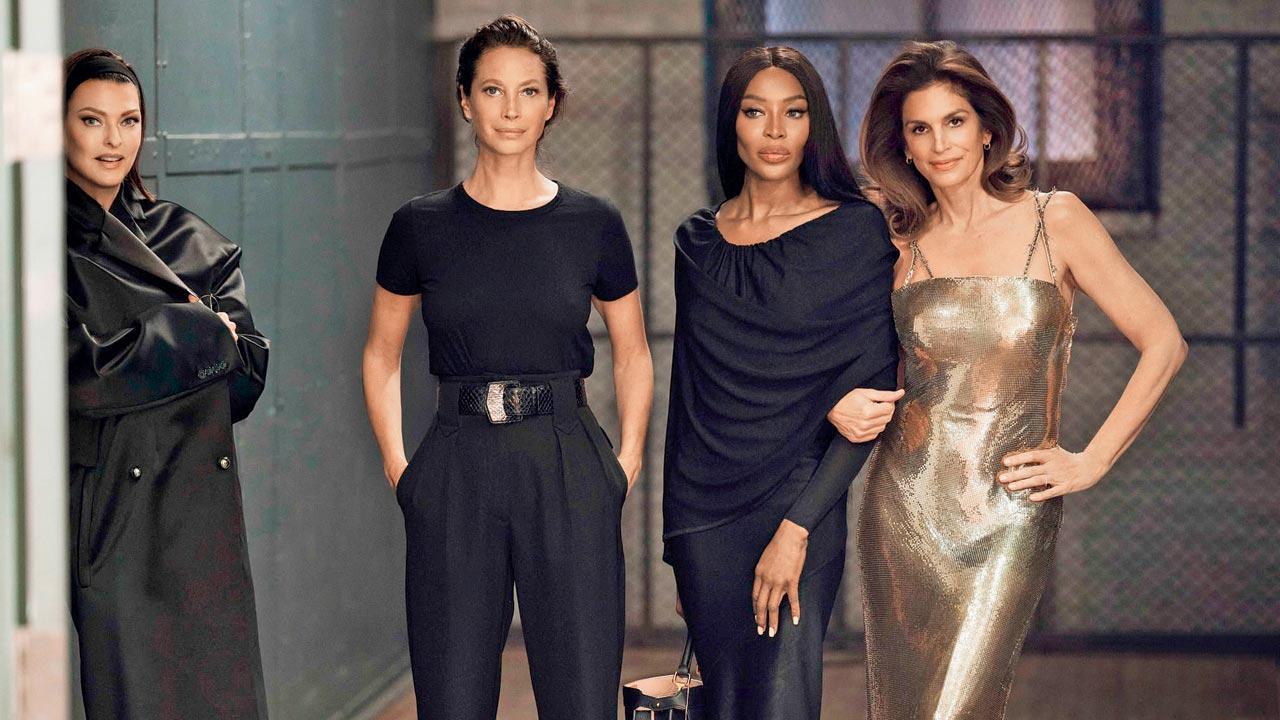 The original supers Linda Evangelista, Christy Turlington, Naomi Campbell, and Cindy Crawford
Listen to this article
The Super Models Web Review: Hello, again!
x
The Super Models
On: AppleTV+
Dir: Roger Moss Williams, Larissa Bills
Cast: Naomi Campbell, Cindy Crawford, Linda Evangelista, Christy Turlington
Rating: 3/5
As a tween in Kolhapur, growing up in a family of four that shared one television set, MTV provided a glimpse of the big, wild world of possibilities. And it's here that I first met Naomi Campbell, Cindy Crawford, Linda Evangelista, Christy Turlington and Tatjana Patiz. They were in George Michael's iconic Freedom music video. 
ADVERTISEMENT
Did I know of Vogue? Sure. But I had no idea that the original supers had appeared on the magazine's cover of January 1990—which is said to have inspired Michael to cast them. 
For a geeky, bespectacled girl with hair tied in a scrunchie, their combined power of style and sex sucked me into a dystopian fairy tale: can girls look and behave like that? It offered me a kind of agency that I still find inspiring today.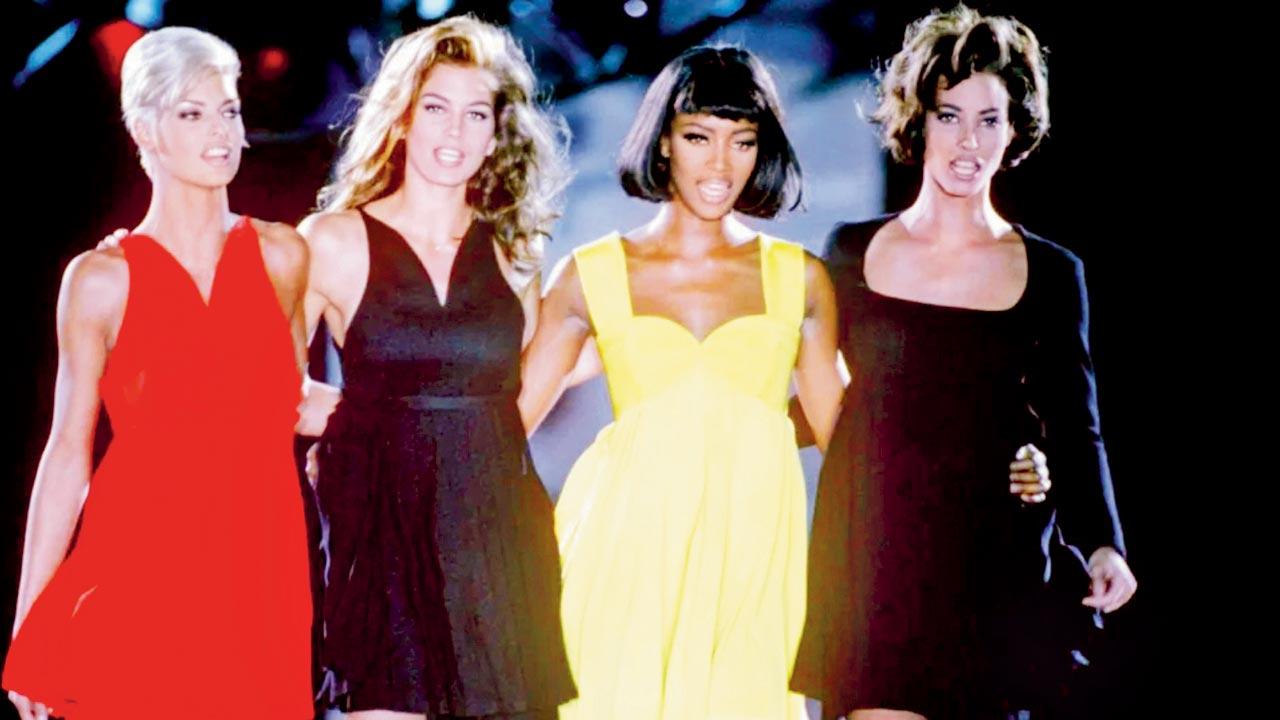 Linda Evangelista, Cindy Crawford, Naomi Campbell, and Christy Turlington walked for the Versace show in March 1991 lip-syncing to George Michael's hit, Freedom. Pics/AppleTV+
The original first-name-only supermodels are back in the just-out Apple TV+ docuseries, The Super Models. Watching them together, once again sent me into a woozy trance. This time, though, I was viewing them via the comfort of a personal laptop and from the lens of an experienced fashion journalist.
The four-part series speaks about the values of beauty and power rooted in a certain idea of high-fashion. It uses existing archival material, including Evangelista's backstage moments with Karl Lagerfeld at the Chanel show and Crawford rapping with actor Chris Rock on MTV's House of Style, interspersed with video interviews of the women they are now. Directors Roger Moss Williams and Larissa Bills pull in big industry names like Robin Givhan, Washington Post critic; Vogue's Edward Enninful; journalist Suzy Menkes; designers Marc Jacobs and Kim Jones to do talking-head duties. Even Donatella Versace offers a quote. 
It's a wonderful, crazy and uncontroversial docuseries, in which passion and pain are kept in check but always simmering close to the surface. It includes the big moments, the big scares and the big revelations. There are shocking stories of an industry divided by racism, body-shaming and the abuse of power, but the most smouldering moments are the innocuous ones. Hearing the women talk, seeing them as humane selves rather than clothes hangers, is refreshing.
In one of the segments, Crawford while reflecting on her early days as a catalogue model in Chicago, calls out Oprah Winfrey for treating her like the "chattel", or "a child, like, be seen and not heard" in her first major TV interview. Winfrey asks the 20-year-old model to, "Stand up just for a moment. Now, this is what I call a body". "Only when I looked back at it, I was like," says Crawford in the docuseries, "Oh my gosh, that was so not okay, really. Especially from Oprah!" Stories of fainting on shoots, of getting a haircut without 'permission', of Evangelista recounting her abusive marriage to Gérald Marie (former CEO of Elite Model Management, Paris), her botched-up surgery and battle with breast cancer, make this as real as glamour can get. She also addresses regretfully that thing she famously said about not getting out of bed for less than $10,000 a day.
Flashbacks to the quartet's younger selves appear throughout the docuseries as brief but potent interludes, effectively spotlighting the industry's push for youth, beauty and body ideals. When they arrive, they ask audiences to reflect on their own love for this era from a grownup vantage point, and leave us to fill in the blanks between the good, the bad and the ugly.
"Exciting news! Mid-day is now on WhatsApp Channels

Subscribe today by clicking the link and stay updated with the latest news!"
Click here!