Sunday mid-day brings you a complete planner of events for the week from August 7 to 13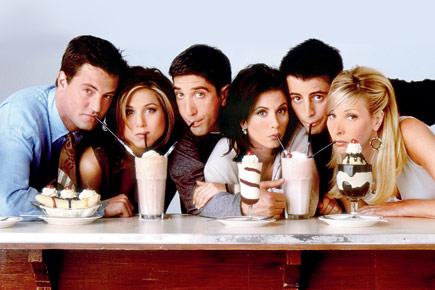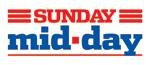 Gang up on Friendship Day
Go for this
F.R.I.E.N.D.S reunited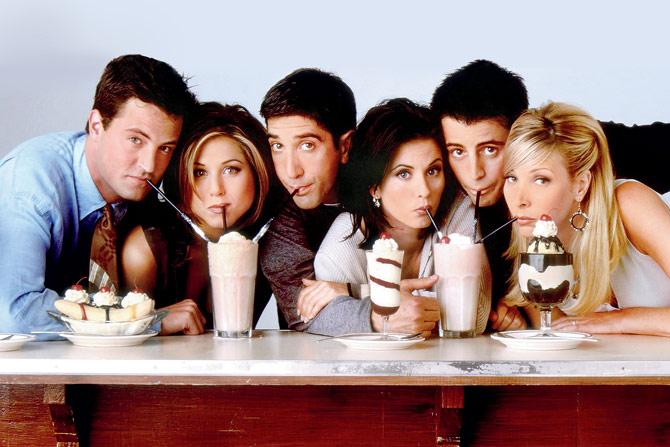 12 PM – 8 PM: What's better than binge-watching a sitcom with your buddies over rounds of beer? When the sitcom everyone loves is Friends, of course. At The United, pick a drink – a Velvety Wine or a Long Island, for instance – which your friend gets one absolutely free, and sit down and enjoy back-to-back episodes.
Listen to the legends
7 PM: If you prefer a more Bollywood-flavoured evening with your friends, head to this Friendship Day concert. Three acclaimed singers Anup Jalota, Talat Aziz and Pankaj Udhas come together for a medley of numbers that will have you humming along.
Where: Shanmukhananda Hall, behind Gandhi Market, Sion
Entry: Rs 200
Call: 24078888
ADVERTISEMENT
Have a slice of love
11 aM — 11 PM: If you missed meeting your crzay bunch, then why not order pizza for them? Your friendly pizza gift gets delivered with a personalised note and a friendship band.
Where: 1Tablespoon Pizza Kitchen, Mathuradas Mills Compound, Lower Parel
Cost: Rs 285 onwards
Call: 7506433928
Go on a Pokéwalk
3 PM – 8.30 PM: Bond over the craze in a Pokemon Go pub-crawl. Seven joints across Lower Parel and Worli – Old Wild West, Mighty Small Café, 1 Tablespoon Pizza Kitchen, Aqaba, Light House Café, AKA Restaurant and The Bombay Bronx – are part of the hunt. Registrations close at 4 pm, so make your plans well in time.
Where: Old Wild West, Kamala Mills, Lower Parel
Entry: Rs 500
Call: 9619994288
Go for a literary evening
5 PM – 7 PM: Head to new theatre space Baithak, transformed from a garage, for its maiden event, Antarnad. It will be an evening of new Marathi writings presented by young authors — Bhushan Korgaonkar, Yugandhar Deshpande, Cyli Khare and Manisha Korde — in the form of short stories, verses, personality sketches, non-fiction and songs. As the name of the space states, lean back On baithaks and interact with the authors over chai.
Where: Kala Studio, 17th Road, Khar (W)
Free
Call: 9892009357
Watch Tagore and his tales
7.30 PM: You can never get enough of Rabindranath Tagore, a writer who told stories of beyond his time. Experimental theatre group, Deja Vu Performing Arts, has adapted his timeless stories in a collage of plays dealing with love and longing to mark his 75th death anniversary. These plays are directed by Santosh Ojha and stars Arun Shekhar, Urmila Mahanta, Nirupama Gupta, Ram Kishan, Ajay Chaturvedi and Gaurav Singh.
Where: Whistling Woods Andheri Base, Sharyans-Audeus, Link Road, Andheri (W)
Entry: Rs 300
Call: 30916003
Thump away with drums
5 PM: Have a drum and will play? Join Paul Hinsberger and Neelam Nanwani as they conduct a shamanic drum circle at the Mystic Lotus Healers Festival. This is your chance to play away, don't be shy.
Where: Mount Mary Convent Hall, near Mount Mary Church, Bandra (W)
Free
Call: 9987050056
Solve a galactic mystery
11 AM: The sky may look like a quiet place but there are explosions happening all the time, a thousand times stronger than an atomic bomb. At this Chai and Why session, astronomer Poonam Chandra investigates these "crime scenes". What do they leave in their wake?
Where: Prithvi Theatre, Juhu Church Road, Juhu
Free
Call: 9757157795
Stroll along a lake's shores
One of the most picturesque spots in the Sahyadri Range, the Dhom Lake in Wai is a must visit this season. Sign up for The Grand Garbett Trek, which begins with catching the train on Sunday morning and grabbing a quick breakfast at Bhivpuri. Then, stroll on the lake's shores and then through freshwater streams, green meadows and villages until you reach Garbett Plateau and later Matheran, where the trek finishes. Click those selfies and sweeping ghats before you take the train back to the bustling city.
When: August 14, 6.30 AM
Meeting point: CST
Entry: Rs 999
Call: 9833376765
The saree scene
So, is a saree sexy or modest? Get your hands on this "statement saree" that will fit in the palm of your hand by illustrator and graphic designer Mira Malhotra. Malhotra, founder of Studio Kohl, has made this zine which folds up neatly but unravels to explore the Madonna vs Vamp phenomenon unique to saree-wearing women in India. Titled Unfolding the Saree, the zine references to Indian history and pop-culture, with images of Bharat Mata and Sonia Gandhi. What we loved: the blue serigraph colour which we would have seen in thousands of street side flyers and posters across the country. Unfolding the saree comes in three colours - pastel pink, pastel yellow and peach - and is replete with a little chevron pallu too. And, you are going to love the miniature blue hanger each zine comes with.
Where: Kulture Shop, Hill View, opposite Mehboob Studio, Bandra (W)
Entry: Rs 275
Call: 26550982
Snap judgment: A quick verdict on the buzz
This week, binge watch Stranger Things on Netflix
Here's why. Stranger Things will take you 30 years back in time, when Stephen King's bone-chilling thrillers were still a staple on celluloid. Mash that up with Sam Raimi and Steven Spielberg's horror and sci-fi movies, and you get to soak into a cinematic experience like never before. From a tight plot, to wow performances (don't miss Winona Ryder and David Harbour), this eight-part series will have you glued till the end. Be ready to feel that sense of vacuum, when the alien disappears from your life.
Say hello to Malfoy
After reading Harry Potter and the Cursed Child, we have a new favourite character and his name is Malfoy. It's not as fun as the previous books, as it's written in a play format, but it's still lovely. Some of the new characters will surely find a place in your hearts. Well done, we say!
Catch a Madhubani Ganesha
08 monday
10 AM – 7 PM: From geometrical forms to fibre and metals, catch Lord Ganesha through a variety of mediums at Kalasiddhi, a group show on the elephant god. In Rekha Bhiwandikar's work, Ganesha appears in the famous Madhubani style, while Chandrashekhar Barve uses folding papers for his creation.
Where: PL Deshpande Art Gallery, Prabhadevi, Dadar
Free
Call: 9820131941
Shop till you drop
09 tuesday
11 AM to 8 PM: Knotty Tales is back with their second pop-up that will showcase 40 stalls at Tote on the Turf. The pop-up will feature an array of products ranging from home decor, lifestyle to fashion and clothing, and include brands like Rosetree, Lil Ballerina, Little Kokoro, Tumult, Joules By Radhika, Ayca and more.
Where: Tote on the Turf, Gate No. 5 & 6, Mahalaxmi Race Course
Free
Call: 61577777
Try a Mewadi malpua
10 wednesday
ONGOING, 11.30 AM – 3.30 PM: Dig into some scrumptious rustic dishes from the interiors of Gujarat and Rajasthan sitting in Mumbai. Golden Star Thali in Charni Road is having a Dehati Food Festival where you can gorge on gatte ki sabzi, batata kaju kismis and ringna no olo.
Where: Golden Star Thali, 330, Raja Rammohan Roy Road, Opposite Charni Road Station, Charni Road
Call: 23631983
Explore Aarey in the rains
11 thursday
8 AM – 10 AM: With the monsoon at its peak and nature in full bloom, there might not be a better time to take a walk through the Aarey forests. Hear the symphony of frogs, monsoon cicadas and peacocks. Watch the crabs as they "cross-walk" the slippery slopes and rocks in streams.
Where: Aarey Milk Colony. Assembly point entrance of VIP Guest House
Free
Call: 24174468
Catch the Shahs on stage
12 friday
8 PM: Directed by Naseeruddin Shah, Ismat Apa Ke Naam is a collection of three stories by Urdu's most courageous and controversial writer Ismat Chughtai — Chhui Muee, Mughal Bachcha, and Gharwali. Starring Shah, Ratna Pathak and Heeba Shah, the narration of the play is in Urdu.
Where: Veer Savarkar Smarak, 252, Shivaji Park, Dadar (West)
Entry: Rs 200 – Rs 1000
Call: 24465877
Enjoy some rib-tickling comedy
13 saturday
8.30 PM: Spend your Saturday having a good laugh as Azeem Banatwalla, an engineer-turned-writer-turned-comedian, who specialises in observational stand-up comedy and Nitin Mirani, a Dubai-based international stand-up comedian entertain you. Mirani also launched his solo show Komic Sutra, which attracted rave reviews.
Where: Unison, Four Points by Sheraton, Plot No. 39/1, Sector 30A, Vashi, Navi Mumbai
Entry: Rs 500
Call: 8879788818
Showcase your talent
9 PM ONWARD: ZooBar is hosting a talent night with singer Vasuda Sharma (in pic) of Aasma fame. If you are a stand-up comedian, singer or have any other talent, go ahead and sign up. A guitar will be provided if needed. Prior registration is necessary for participants.
Where: ZooBar, 1st floor liberty lodge, DJ road, Above McDonalds, Vile Parle (West)
Free
Call: 9699966227
Buy bridal finery
AUG 10 – 12, 12.30 PM - 9PM: This might be a good time to shop for a wedding trousseau. The latest edition of Bridal Asia will bring premium and celebrated designers from across borders to Mumbai. The event will showcase the best of apparel, jewellery, sterling silver, lingerie, linen and accessories.
Where: The Dome, NSCI, Worli
Free
Call: 45055500
Holiday, desi style!
Yet to figure out how to spend the long Independence Day weekend? From plays, music shows to adventure rides, there's a lot happening to keep you busy
Hoist a flag at midnight
Aug 14, 4 PM: Experience a midnight flag hoisting event at Camp Deogadh in Pawna. The outdoor camping will include a barbeque night, nature trail and star-gazing. The next morning, kids of Thakursai village will sing patriotic songs.
Where: Camp Deogadh, Thakursai, Aajiwali Road, Deogadh, Pawna
Entry: Rs 2,500
Call: 9820074884
Get Indie, get Swadeshi
Aug 14, 6 PM: On the eve of Independence Day, gear up for peppy Indie music performances. At the Swadeshi Indie Music Festival look out for Astik Brass Band, Swadesi Crew's MC Mawali, TodFod and Mayavi.
Where: U-Tan Sea Resort, Chowk Dongri via Uttan, Bhayandar (W)
Entry: Rs 750
Call: 3968 2777
Pedal through the night
Aug 13, 11.30 PM: There's no better way to experience freedom than cycling through traffic-less roads under the starry night skies of Mumbai. Some Place Else is calling all night owls to join them on a freedom special ride, as they pedal along from Bandra to Worli and back. What makes the trip more exciting is that you will be riding through three promenades of the city — Bandstand, Carter Road and Worli Seaface.
Where: Meeting point at Lilavati Hospital, Bandra
Entry: Bring your own cycle (Rs 475) / Rent a cycle (Rs 975)
Call: 9833163486
Attend a Marathi film festival
Aug 12 – 14: Enjoy three days of cinematic bliss with a selection of the best works
from the Marathi film industry. Apart from presenting new voices from Marathi cinema, the festival will also showcase two LGBT short films — Daaravtha, which follows a
boy exploring his sexuality and Mitraa, a film based on playwright Vijay Tendulkar's story about a relationship between two women.
Where: Godrej India Culture Lab, Godrej One, Pirojshanagar, Vikhroli (E)
Free
RSVP: indiaculturelab@godrejinds.com
Watch a play on Gandhi
Aug 15, 4.30 PM & 7 PM: Watch a unique Broadway-style musical tracing the life and works of Mohandas Karamchand Gandhi on Independence Day. The show, titled Gandhi – The Musical, will include 16 original soundtracks and 12 dance numbers and use 3D mapping technology.
Where: Jamshed Bhabha Theatre, Nariman Point
Entry: Rs 500 – Rs 5,000
Call: 66223724