Over a year after renowned artist Rini Dhumal's death, National Gallery of Modern Art's retrospective is a fitting tribute to her legacy and closure for a long-pending show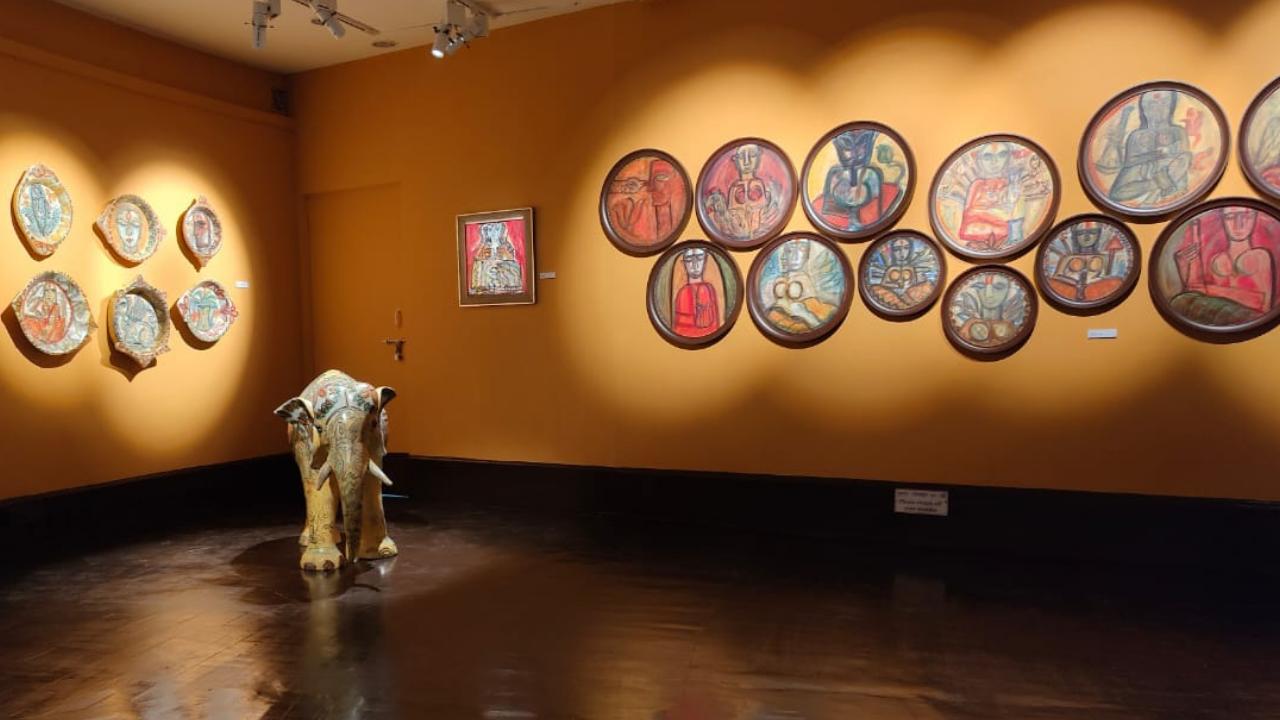 National Gallery of Modern Art, Fort. Image courtesy: Radhika Dhumal
The National Gallery of Modern Art (NGMA), Mumbai will be presenting Shakti: A Retrospective of Rini Dhumal, as homage to the celebrated artist and printmaker known for her portrayal of women and feminine divinity. The exhibition coincides with the NGMA's celebrations of its 25th anniversary.
"There has not been a show like this for an artist who passed and the show was organised with NGMA, family, colleagues and students for Rini. The gallery has been set up to feel the emotion of her art," says Radhika Dhumal, the artist's daughter.
Curated by Adwaita Charan Garanayak, director general at NGMA, the show takes visitors through Rini's excellence as an artist who did not just confine herself to painting but also liberally explored varied forms, mediums and surfaces to create her works. As someone who defined women as her "muse" in interviews to the media, Rini's works speak of reflections of women in different forms, in sync with the free-flowing yet unwavering divine energy and spiritual strength that captivated the observer.
"The influence of Egyptian art on her oeuvre – the pharaohs in particular – fascinates the beholder. At no point, however, does one fail to appreciate the Indian motifs of the female figures that she painted – be it the lotus, the vermilion on the forehead or the divinity exuded by the female form," Garanayak notes.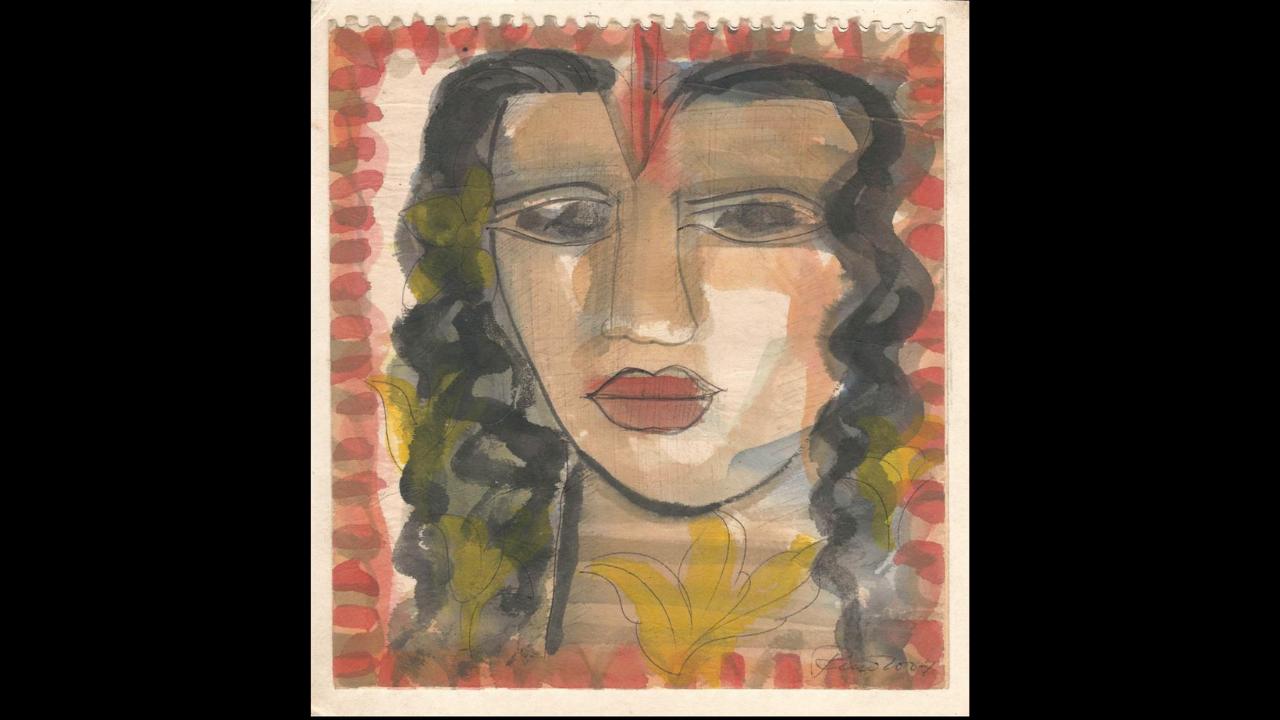 Painting by Rini Dhumal, Untitled 2007. Image courtesy: Radhika Dhumal
Scheduled to open in December 2020, the show was postponed for over a year due to the Covid-19 pandemic. But to the artist community's dismay, Rini passed away at the age of 73 in September 2021 in Gujarat's Vadodara city. Her preserved notes, which listed her masterpieces and also included a write-up for Shakti, helped the NGMA team curate the exhibition. The director general decided to open the show as a retrospective this May.
"We at NGMA believe that this retrospective is the best tribute that we can pay to her. And what a happy coincidence it is that the NGMA is celebrating its 25th anniversary year with this phenomenal retrospective," wrote Garanayak.
A year after her demise, Radhika reminisces about Rini's works and the lessons learnt under the tutelage of an artist mother, whose five decades of practice of techniques and art she says is "rare in today's art world".
Hoping for a decent footfall at the exhibition which opens today, Radhika says, "I think about her generosity towards all of us, leaving us with this vast legacy of hardwork in creating artworks. I wish people would come and experience and feel the art she created in this special gallery of modern art at Mumbai."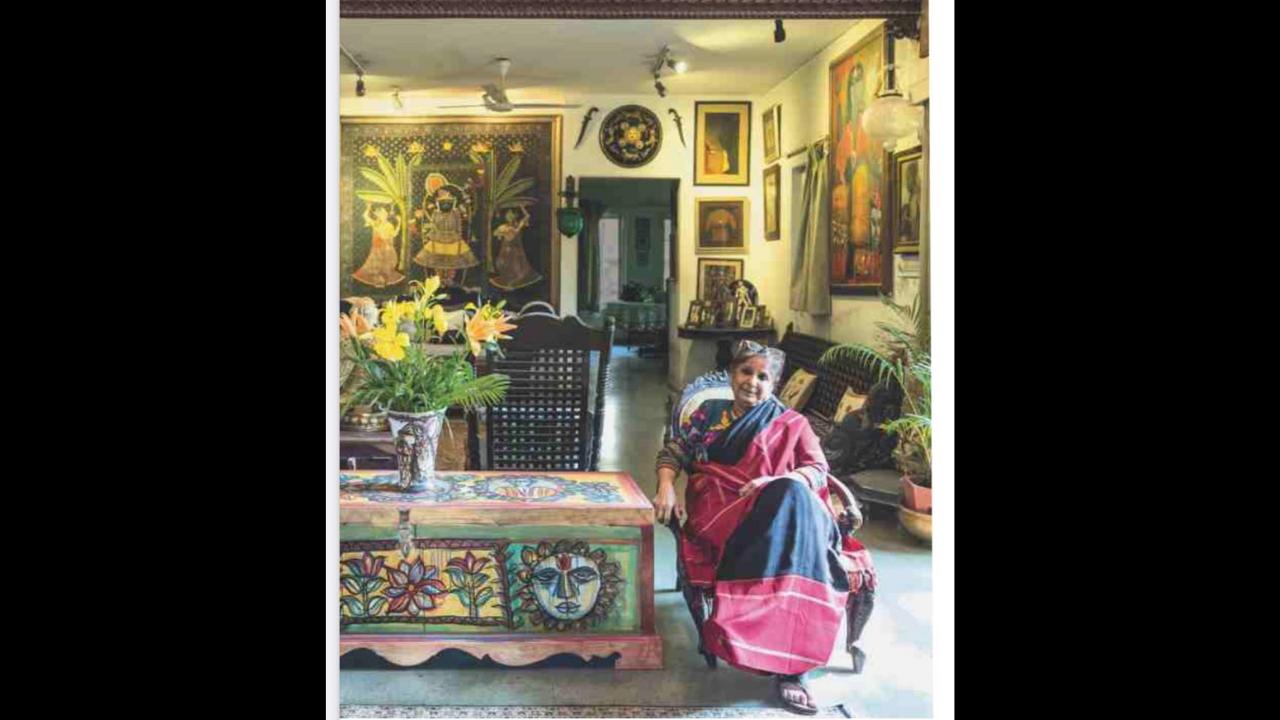 Rini Dhumal at her home. Image courtesy: Radhika Dhumal
Exhibition date and timings:
On view from Saturday, 21st May, 2022 onwards 
Tuesday to Friday: 11:00 am to 6:00 pm 
Saturday & Sunday: 11:00 am to 8:00 pm 
(Closed on Mondays & National Holidays)
Venue: National Gallery of Modern Art, Fort, Mumbai