This week has a mix of food, health, culture and music. Experts delve into the causes and effects of hypertension, and vision defects in children due to Covid-19. Queer individuals share their daily experiences of discrimination. There are also some handy tips for your next museum visit and how you can innovate with cold coffee on a hot day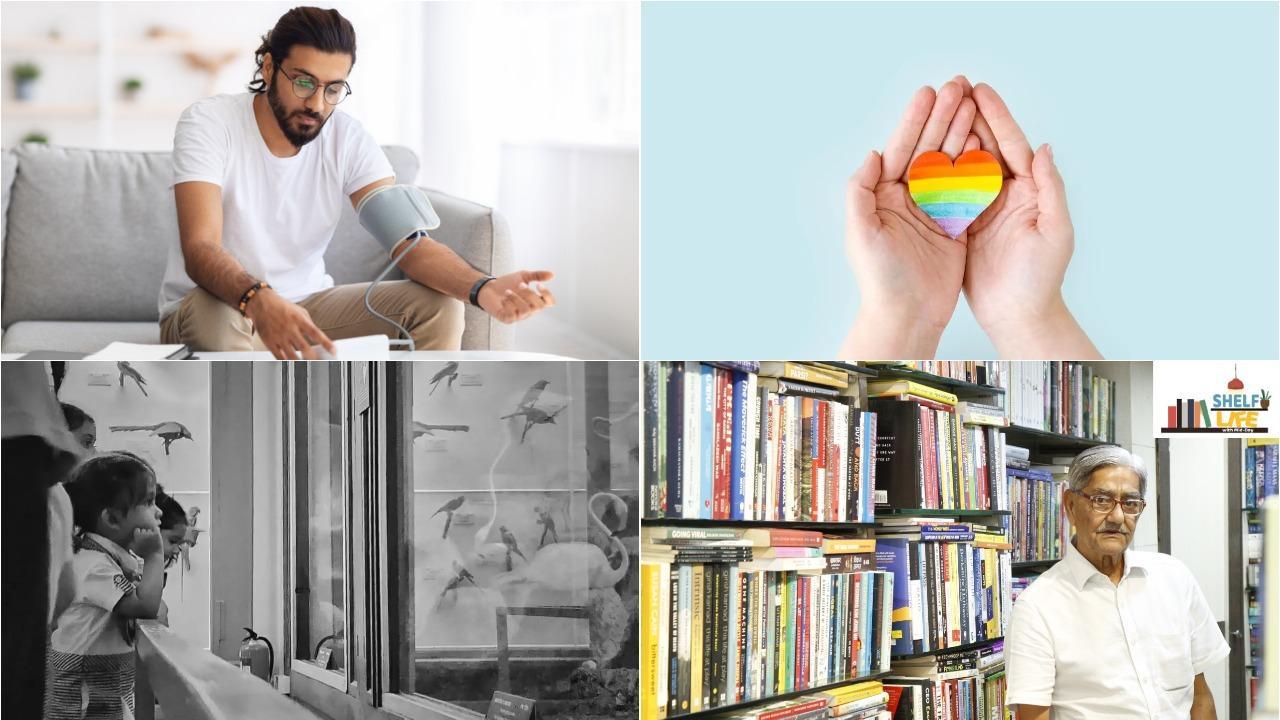 This week has a mix of stories about food, health, culture, art and music too. Photo: Mid-day file pic
With the summer at its peak, switching to cold coffee from a steaming cuppa is ideal. Why drink the regular chilled version, however, when you can do so much with it? City chefs and mixologists share the easiest ways to beat the heat by innovating with the beverage to make delicious variations.   
 
The world also celebrated Hypertension Day earlier this week on May 17. Even though the condition affects over 40 per cent of adults in the country, not many are aware of the risks involved with it. We spoke to experts who not only highlighted the causes of hypertension, but also revealed the effects and ways to prevent it. In another health news, while the long-term effects of the Covid-19 pandemic on an individual's health are yet to be seen, one of the most recent has been the undetected vision defects among children in India. City ophthalmologists discuss the need for immediate eye checkups to detect problems before they have adverse effects in the future.  
 
In world of culture, The week also saw International Museum Day being celebrated on May 18. We decided to break it all down by talking to experts who share tips to plan your next visit to the museum and make the most of it. With International Day against Homophobia, Transphobia and Biphobia being observed a day earlier, Mid-day.com also spoke to queer individuals who share experiences of discrimination they face every day.  
 
We also have two interviews this week – one with the evergreen musician Lucky Ali and the other with late Indian artist Rini Dhumal's daughter Radhika Dhumal. While Ali talks about his latest release 'Intezaar', Mumbai and future work, Dhumal talks about how 'Shakti: A Retrospective', the ongoing show at National Gallery of Modern Art in Fort, is a fitting tribute to her mother. Last but not the least, in part eight of the 'Shelf Life' book series, we visit Happy Book Stall in Bandra, as it stands the test of time since 1947.  
 
Here are the stories of the week:  
 
Ice that brew: These chilled variations will let you enjoy coffee this summer 
Set aside that steaming cup of coffee this summer and whip up these flavourful variations on cold coffee shared by city chefs and mixologists. 
 
Read more  
World Hypertension Day: Why young Indians need to be cautious about high BP levels 
While hypertension affects over 40 percent of adults in India, only over five percent of diagnosed hypertensives are undergoing treatment for the condition. On World Hypertension Day, experts weigh in on the causes, effects and prevention of hypertension. 
Read more   
International Museum Day: Intimidated by museums? Experts share a foolproof guide on how to plan your visit 
Planning on visiting city museums but don't know how to navigate their vast collections? This International Museum Day, Mumbai's top museums help us with a one-stop guide – from choosing your topic of interest to making full use of resources.  
Read more  
 
It gives me great joy to be a part of this city and 'be a Mumbaikar': Lucky Ali 
The Indian singer-songwriter recently performed some of his most loved hits in the city. In an interview with Mid-day Online, Ali talks about how Mumbai is his 'mathrubhumi'.
Read more  
 
The macro impact of microaggressions experienced by LGBTQIA+ individuals 
Earlier this week, International day against Homophobia, Transphobia, and Biphobia was observed around the globe on May 17. Queer individuals across the spectrum share the microaggressions they regularly encounter and the stressors they experience every day.  
Read more  
 
'Vision defects among children on the rise': Experts weigh in on the impact of Covid-19 pandemic on young eyes 
The Covid-19 pandemic has brought to light the issue of undetected vision defects among children in India. City-based ophthalmologists discuss the immediate need for eye check-ups to diagnose refractive errors at an early stage. 
Read more  
Happy Book Stall, since 1947: A trip to Aamir Khan's childhood haunt and a Bandra treasure 
Situated at the turn of Bandra's Hill Road, Happy Book Stall is a household name in the Queen of Suburbs. Run by the Jerajani family, it has managed to stand the test of time. 
Read more 
 
Experience 'Shakti' at a Rini Dhumal retrospective at Mumbai's National Gallery of Modern Art 
Over a year after renowned artist Rini Dhumal's death, National Gallery of Modern Art's retrospective is a fitting tribute to her legacy and closure for a long-pending show. 
 
Read more