Your interior decor can be a tasteful blend of cosier material tones and more striking colour schemes that create a feeling of exclusivity, making the evening a memorable occasion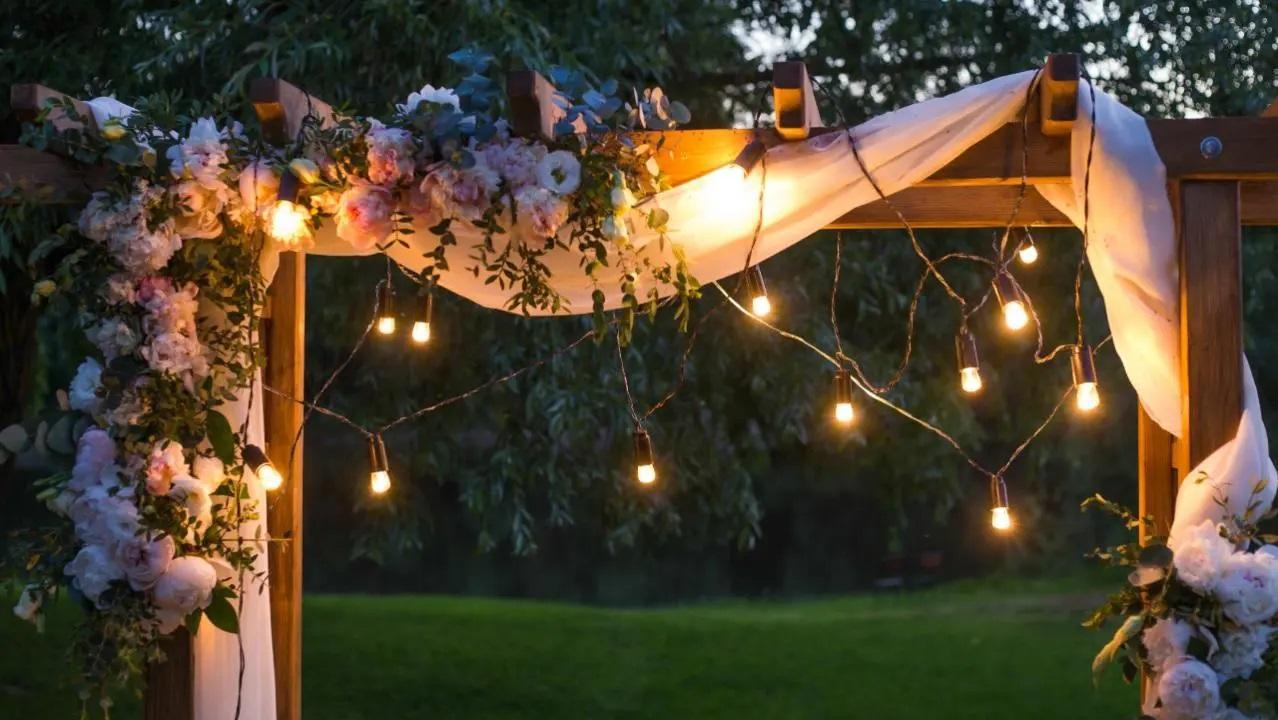 Image for representational purpose only. Photo Courtesy: istock
With many people bringing in the new year in the last week, there are still quite a few who are hosting parties among friends and family and it is only natural to want to host a good party. However, if you are looking to spice it up and out of themes, then do not fret.

Your interior decor can be a tasteful blend of cosier material tones and more striking colour schemes that create a feeling of exclusivity, making the evening a memorable occasion.

Here are some suggestions to help host a celebration from interior designer Punam Kalra, creative director of I'm the Centre for Applied Arts.
Bring in the colour of the year
If anything is close to the dynamic vibe of a New Year's eve, it is Viva Magenta--the rare red shade of magenta that is surprisingly traced back to nature. As Pantone's colour of the year, it rightly captures the picture of 2023 with a bold and pulsating shade that is sure to leave a trance effect. When used in the lustrous face of velvet upholstery or lacquered glass cabinets, the colour casts a deep, moody vibe into the interior. It can also come out as its creatively-charged self while setting a solid backdrop, giant light fixture or a simpler piece of modern art, without much effort. In an interior moodboard, you can bring out its electrifying side by pairing it with bejewelled blues, tropical greens and sunset oranges or give it a more intimate yet social spirit with a combination of muted pastels and dim greys that rather create a mood.
ADVERTISEMENT
Keep up with the shine
A party wouldn't be complete without some hype. A celebration may speak for itself by using stimulating materials, innovative forms, and an unashamed coating of sheen. It's time to look past the minor elements, like as the fringed curtains and confetti balloons, and focus on the sequined accents, such as ottomans, pouffes, and throws, which subtly hint at maximalism. It is the muted sheen of metal components, polished surfaces, fine-spun linens, etc. that enter larger pieces of furniture and decor to create a balancing picture. The inside can be layered with suede sofas, marble nesting tables, brass consoles, gilded wall murals, carved embellishments, bordered panels, and more so that each piece's statement fits in with the overall interior style.
Serve everything in style
All of celebration circles back to the table--it is where people come together, indulge in the festive treats and share the vibe. Such a deep association with such a common piece of furniture calls for a dedicated setting around it. The table setting can be a makeshift canopy in the backyard or a more practical arrangement in the living that is dotted by exclusive tableware that may be anything from vintage bone china to the more fusion-looking brassware. It can be softened with garden-plucked flowers in vases or made bolder and more extravagant with mirror trays, stone-studded table pieces, handcrafted linen etc. A stand-alone bar cabinet can also sound interesting with a proud display of tinted glassware and other table selections that make things exclusive to a New Year's eve.
Make more room for activities
Nothing can make a celebration interesting like a good party plan. From the games to the countdowns, an interior needs to vibe with everything that a New Year's eve celebrates. A home setup can become extra special with dedicated nooks like photo booths, countdown corners and more that make it to your memorabilia. The celebration can also be taken outdoors with BBQ stations and gaming zones that bring both family and friends together for an enjoyable time. Make grand gestures with a pergola or a glass house coupled with light installations or keep things cosy with a tepee or an open-to-sky gathering with food carts running around. Plan the interior experience all the way to its details.

Also Read: Butternut squash soup? Six soups you can enjoy this winter season
This story has been sourced from a third party syndicated feed, agencies. Mid-day accepts no responsibility or liability for its dependability, trustworthiness, reliability and data of the text. Mid-day management/mid-day.com reserves the sole right to alter, delete or remove (without notice) the content in its absolute discretion for any reason whatsoever