In recent times, Mumbai's suburbs have emerged as key destinations for land investments, with the Neral-Matheran corridor in Maharashtra standing out as a golden opportunity.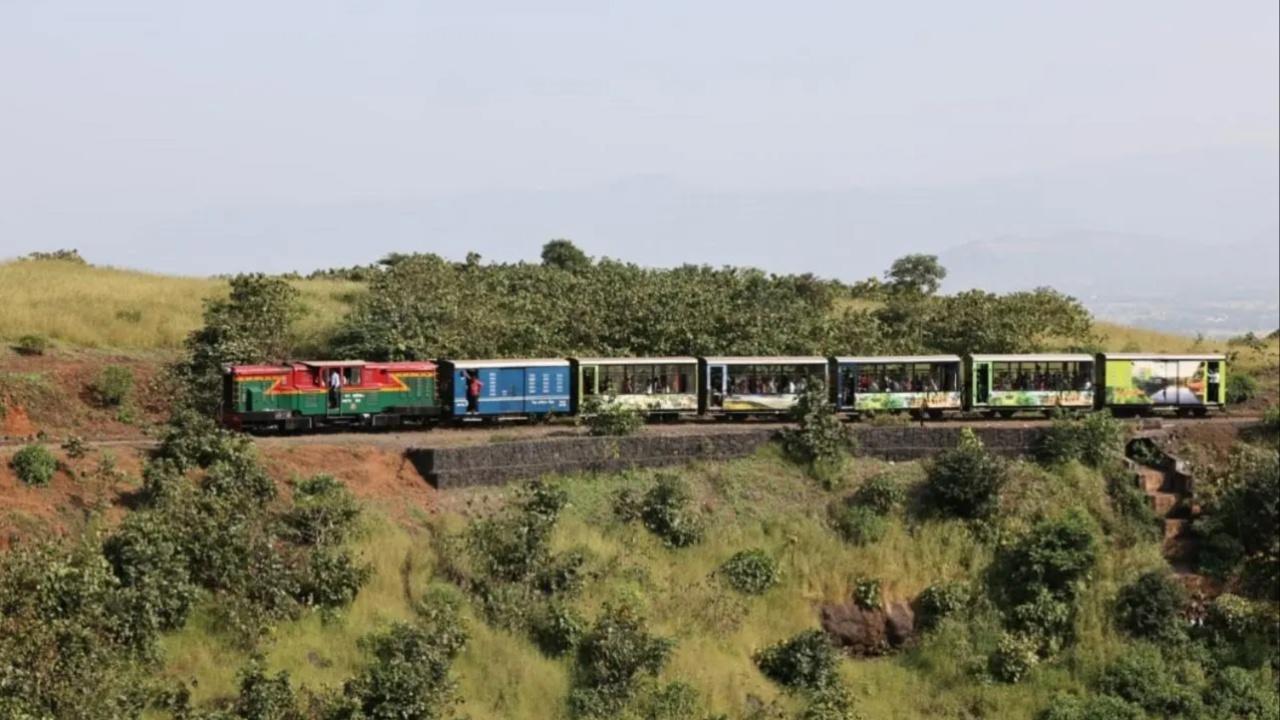 Image for representational purposes only. Photo Courtesy: iStock
Listen to this article
Neral-Matheran corridor: Unlocking the land of opportunity in Mumbai
x
Mumbai, often referred to as the 'City of Dreams', has consistently been a hotspot for investments. Beyond its extravagant skyline and bustling streets, there lies an unexplored realm of opportunities -- investing in the capital of Maharashtra. In recent times, Mumbai's suburbs have emerged as key destinations for land investments, with the Neral-Matheran corridor in Maharashtra standing out as a golden opportunity.
The Neral-Matheran Corridor: A hidden gem
ADVERTISEMENT
Neral-Matheran, situated in the picturesque state of Maharashtra, is rapidly climbing the charts as one of the top five emerging corridors for land investments in India. This corridor, nestled in the Western Ghats, offers a serene and natural landscape that is increasingly attracting investors from all walks of life.
Exceptional return potential
One of the most compelling reasons to invest in land in the Neral-Matheran corridor is the tremendous return potential. Investors can expect returns of up to five times their initial investment within the next 10 years. This extraordinary growth is driven by a multitude of factors, including urbanisation, infrastructure development, and a growing demand for residential and commercial spaces in the vicinity.
Connectivity
With the soon-to-open Navi Mumbai International Airport (NMIA), a well-maintained State Highway linking it to key locations, proximity to railway stations like Neral and Shelu, and the promise of the Mumbai Trans Harbour Link (MTHL), this corridor is set to become even more accessible. Such seamless connectivity, combined with the corridor's potential for substantial returns, diversified investment avenues, and capital appreciation, makes it an attractive investment destination for those seeking long-term growth and prosperity in the heart of Mumbai. Don't miss the chance to be part of this transformative journey; invest in the Neral-Matheran corridor today.
Diverse investment avenues
The beauty of investing in land is the flexibility it offers. Once you acquire land parcels in this corridor, you have the opportunity to diversify your investments. The creation of assets like second homes, weekend homes, holiday homes, and retirement homes can generate a steady rental income stream. These assets not only cater to the burgeoning tourism industry but also to the growing number of individuals seeking a peaceful retreat away from the city's chaos.
Capital appreciation
Capital appreciation is another significant advantage of investing in land in Mumbai. The city's real estate market has consistently demonstrated an upward trajectory, making land parcels a safe bet for long-term investors. The Neral-Matheran corridor, with its untapped potential, is poised for a 5x appreciation in the span of 10 years.
Investing in land comes with its own set of research and findings. Here are some sure-shot ways of figuring out how to invest in land and the due diligence that comes with it:
Unlocking the investment potential
To unlock the investment potential of the Neral-Matheran corridor, here are some key steps to consider:
Thorough research: Before investing in land, conduct comprehensive research. Understand the local market dynamics, regulatory requirements, and potential challenges
Infrastructure development: Keep an eye on infrastructure projects and developments in the vicinity. Improved connectivity, roads, and amenities can significantly boost land values
Long-term vision: Approach land investments with a long-term perspective. Patience is key when it comes to reaping the rewards of capital appreciation
Diversification: Consider diversifying your investments by developing assets on the land. Second homes, holiday homes, and rental properties can provide a consistent income stream while waiting for the land's value to appreciate
Legal and regulatory compliance: Ensure that you comply with all legal and regulatory requirements when acquiring and developing land. Seek professional guidance if necessary to avoid legal hassles.
Mumbai's Neral-Matheran corridor stands as a testament to the vast investment opportunities that this vibrant city offers. With the potential for significant returns, diversified investment avenues, and the promise of capital appreciation, investing in land in this corridor is an attractive proposition. As urbanisation and development continue to reshape Mumbai's landscape, now is the time to seize the opportunity and invest in the land of dreams. Embrace the potential of the Neral-Matheran corridor and unlock the door to a prosperous future in the heart of Mumbai.
This story has been sourced from a third party syndicated feed, agencies. Mid-day accepts no responsibility or liability for its dependability, trustworthiness, reliability and data of the text. Mid-day management/mid-day.com reserves the sole right to alter, delete or remove (without notice) the content in its absolute discretion for any reason whatsoever
"Exciting news! Mid-day is now on WhatsApp Channels

Subscribe today by clicking the link and stay updated with the latest news!"
Click here!