If you are looking to immerse yourself in the world of art, here is an engaging lineup of exhibitions happening this June in Mumbai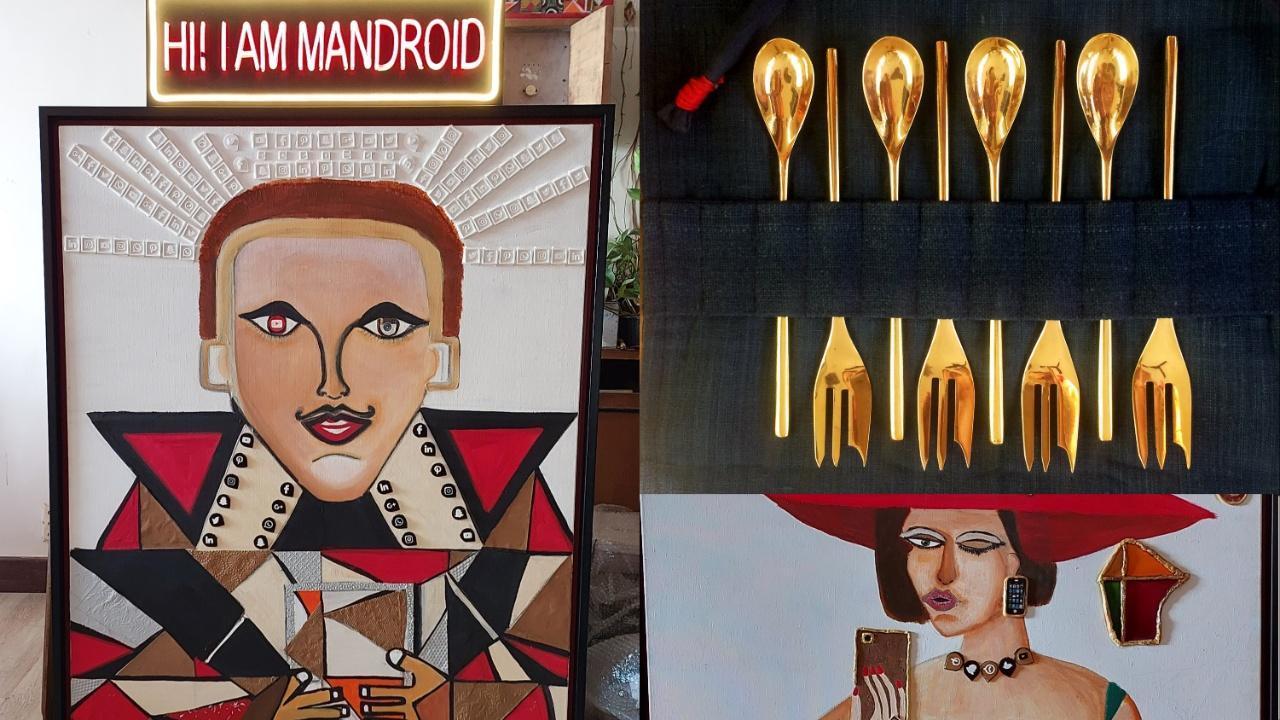 Art exhibitions to attend in Mumbai for the month of June. Image credits: Sangeeta Waddhwani and Satish Reddy
'Stories in Circles', Nariman Point
Sangeeta Waddhwani, a city-based journalist is set to embark on her new artistic journey. One of the highlights of the exhibition is a reflective artwork called 'Eco Draupadi'. This piece portrays a stripped saree-clad figure, symbolizing the deteriorating state of nature. The artwork depicts the dire consequences of humanity's greed, represented by the forest fires engulfing her on both sides.
ADVERTISEMENT
Another notable artwork, 'Out of Africa' sheds light on the exploitation of wildlife for consumer-driven fashion trends. 'Stories in Circles' comprises various circular and oval-shaped artworks, invoking the cosmic significance of the Bindu in Indian mythology. The collection includes thought-provoking pieces such as 'Web of Life', 'Lotus Consciousness', 'The Wave', 'Cosmic Rose', and 'The Himalayas', each offering its own narrative on sustainable lifestyles.
Date: June 12, 2023
Time: 6:30 PM
Venue: Kamalnayan Bajaj Art Gallery at Nariman Point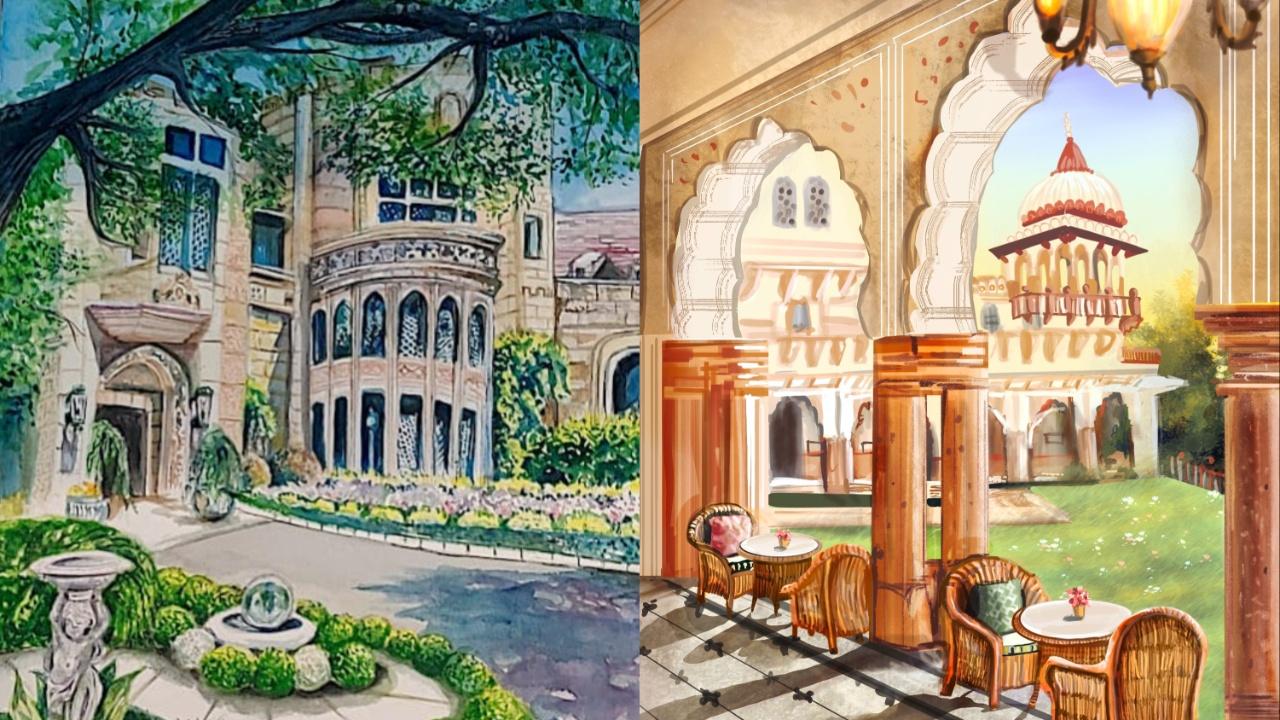 Aboli's artistic odyssey. Image credits: Aboli Gurjar
'Prologue', The Nehru Centre Circular Art Gallery
Using diverse mediums such as watercolors on cold-press arches and promarkers on paper, Aboli Gurjar, brings to life the picturesque landscapes and classic architectural forms. An artist by passion and an architect by profession, she hails from Thane and considers herself a constantly evolving and zealous artist.
Date: June 13 - June 19 2023
Time: 11:00 AM - 7:00 PM
Venue: Nehru Centre Circular Art Gallery, Dr Annie Besant Road, Worli 
'Kachchh Born Again', 47 A at Khotachiwadi
47 A at Khotachiwadi is hosting an art show that is aimed at transforming age-old skills from Kacch into a modern-age craft. Aptly titled 'Kachchh Born Again' the show is curated by Satish Reddy who renounced his corporate job to explore the region for 10 years. He started a virtual design school to help artisans overcome their own reservations about design and innovation. The show comprises twelve skilled craftspeople who will present metal crafts, brass cutlery, and Rogan Art. Satish hasn't just brought passion, he has added mentorship, systems and a framework for craftspeople to interact with designers to push the boundaries of what is possible to do
Date: June 10 - July 9
Time: 11:00 AM -7:00 PM daily, except Mondays
Venue: 47-A, Khotachi Wadi
Also Read: Google Doodle celebrates LGBTQ icon Willi Ninja. Who was he