On the heels of International Week of the Deaf, two Mumbaikars with hearing loss talk about the many challenges they have been facing since Covid-19 struck the world. Zoom meetings and masks have become the norm but this has meant people from the deaf community are struggling to lip read and keep up with communications – both online and offline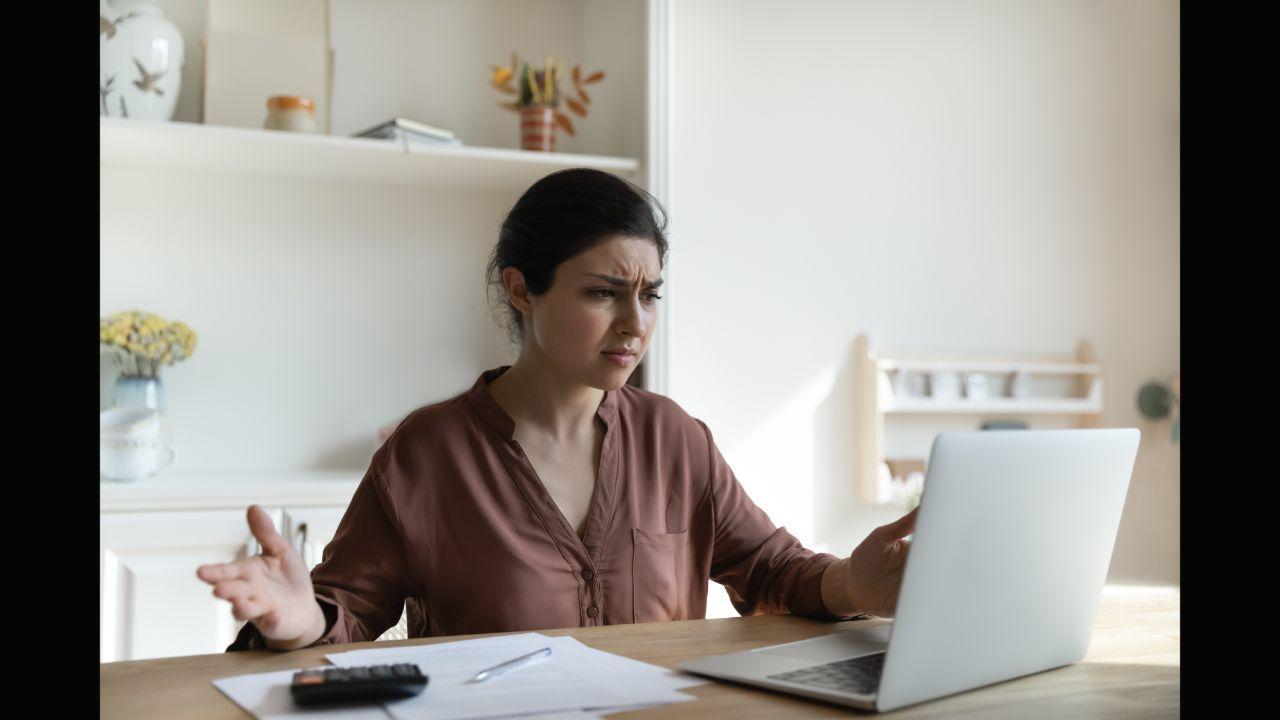 Every year, the last week of September is celebrated as the International Week of the Deaf. Image for representational purpose only. Photo: istock
Ever since the Covid-19 pandemic struck, city-based freelance display merchandiser Analisa Noronha has been adjusting to a more intense challenge than what she had to deal with earlier – trying to understand what people are saying through their masks. Noronha, who has been hard of hearing since birth due to a nerve damage in the womb, explains, "I mostly have a problem with people talking with their masks because I have no clue what they are trying to say. When I ask them to repeat, they get upset." The Mumbaikar's woes are shared by several others who are living with partial and full hearing loss.  
This gap in communication sometimes leads to misunderstandings. The struggles are further compounded by insensitive people who are unaware of the many challenges faced by the deaf community. Not everybody is equipped with signing or interpreting sign language. People from the community have to depend on lip reading or using hearing aids, which can be expensive and cumbersome, to help them communicate with people around them. 
Every year, the last full week of September is celebrated as the International Week of the Deaf. While partially and fully deaf people face various difficulties even otherwise, the hand that the pandemic has dealt is hard to play. The fact that people are constantly wearing masks is one challenge they are navigating right now.  The use of Zoom meetings as the primary means of communication is another problem, especially because picture and sound clarity is important for them to be able to follow the conversation. While both Zoom and Google Meet have a real-time caption activation option, many do not know about this. 
The fact that people look at Noronha differently when she asks them to repeat themselves doesn't make her communication any easier. However, she has found a way around it. "For a video conference, I can blame it on the sound or network saying, 'Oh, I'm sorry I didn't catch that due to bad network'," explains the Vasai resident, in an interview with Mid-day online over text messages. Her freelancing job requires her to talk to a lot of people. The 27-year-old, who also works as a content writer, explains that if there is only sound in the Zoom call, she is at a complete disadvantage. 
As someone who has had difficulty with hearing all her life, she has tried various options including hearing aids. However, she gave that up in the first year of college and depends completely on lip reading. "Hearing aids are expensive and need to be regularly updated like a phone," she informs. "They are also annoying because they make a noise, need batteries and one has to be really careful with them as they are small and delicate." While ditching the hearing aids has been a lifestyle choice for her, Noronha says, it won't be long before she goes back to them as her hearing loss will likely intensify in the future. She will also have to learn sign language, something of which she only knows the basics right now. The last time she got her hearing ability tested, she had 40 per cent hearing in the left ear and 35 per cent in the right ear but hopes to go for a test again when things get better.
While Noronha is partially deaf, Bandra-based Ivan Almeida was born with total hearing and speech loss. Having been a member of the deaf community for a long time, the 57-year-old has worked around the many challenges in his life but the pandemic has been especially rough. He explains, "It has been very difficult for me with people wearing masks because I depend on lip-reading. During this time, due to people's refusal to remove the mask at work and at shops, I am unable to understand what they are saying." 
Being a bank employee, he has to deal with all kinds of customers and he has developed the practice of writing down his replies and queries for them to answer. Luckily, he hasn't had to attend Zoom meetings as banks have been operational for a while during this time. Being part of an active group of deaf people who connect with each other regularly, he uses sign language to talk to them during video calls. He has been fluent in sign language for a long time, so he is able to communicate with his wife, who is also deaf, and their children, who know sign language.
Almeida may have figured his way at work but for Noronha, who is still in the early years of her career, the discrimination she has faced while applying for jobs still irks her. She hopes that employers will change their approach towards those who are disabled but fully qualified for the position. The lack of representation in everyday life is another issue which she says isn't too encouraging, as disabled people get included only when campaigns want to show inclusivity but there isn't much done beyond that for them. 
Also Read: With over 4,500 vintage magazines in his collection, this Mumbaikar is a certified Bollywood fanatic