Are you a creative brain looking for ways to expand your imagination? Here is how you can use social media efficiently to bring out the creator in you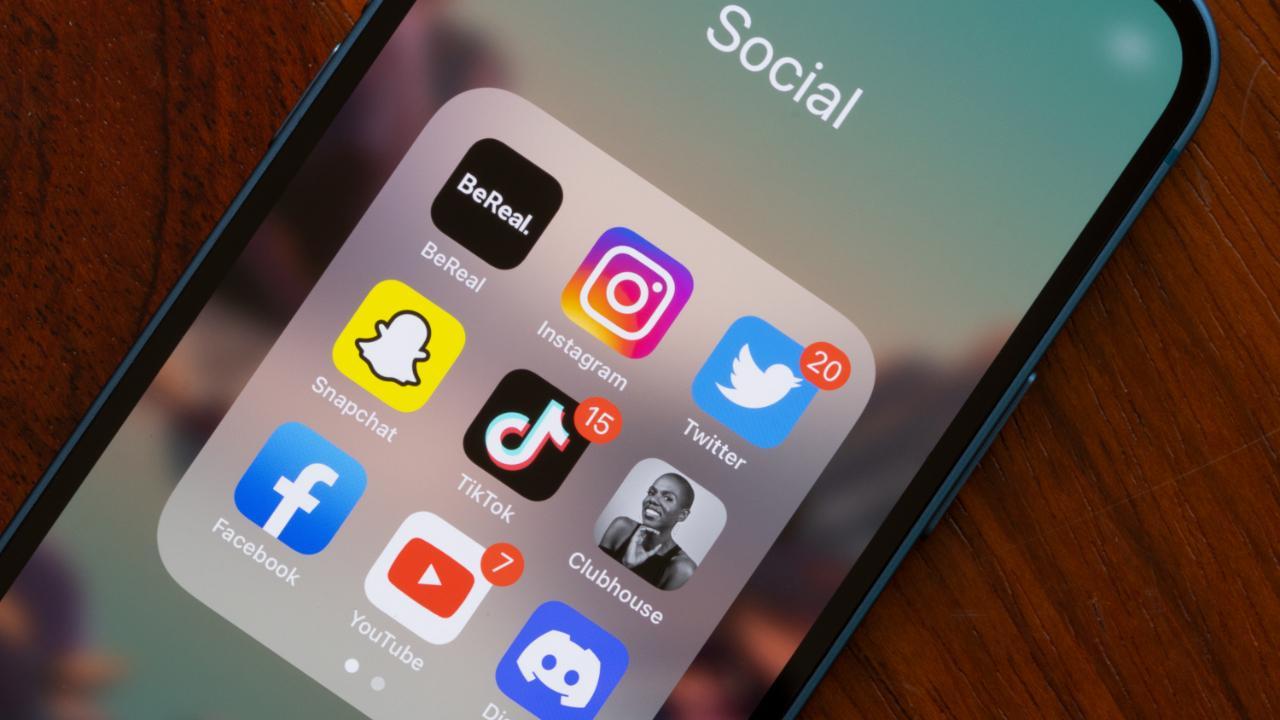 Image for representational purposes only. Photo Courtesy: iStock
With the advent of digitalisation, chances are that you have one or more accounts on social media platforms like Twitter, Instagram, Facebook, Snapchat. Scrolling has become a lifestyle and almost everyone around you is habituated to consuming scours of content they see on these platforms. So, do you identify yourself as a consumer or a creator?
The year is 2023 and everybody sees social media as this clown cousin whose only aim in life is to waste your time. However, if used wisely (and in moderation), social media can offer unique opportunities for creativity that were once unimaginable. Midday Online spoke to Mousumi Mishra, Head of Consumer Marketing, ShareChat and Moj to learn about various ways social media can widen your creative horizons:
ADVERTISEMENT
Discover new trends     
In order to be creative, it's important to stay relevant. Social media provides great exposure to the latest trends and styles, which you can use to broaden your creative ecosystem.
Example: The video of "Kacha Badam" went viral on social media and sparked a global trend, with numerous artists recreating it in their own unique styles. Similarly, "Bachpan ka pyaar" also became a successful internet trend after gaining popularity through various adaptations by different creators.
Learn new processes
Say goodbye to "I wish I knew this process earlier; it would have made my job a lot easier" and hello to the amazing learning opportunities that social media provides, which you can use to optimize your everyday creative process.
Example: One doesn't necessarily need a tutor or coaching; one can find quick videos from experts who share their knowledge and advice by searching for pertinent hashtags on social media apps, such as #exceltricks or #interviewtips.
Get genuine feedback
Real time feedback on your ideas from a wider range of audience is one of the USPs of social media. It can also help you give directions if you're stuck on a thought and need to figure out the next step.
Find your inspiration
Millions of people share snippets of their life every day through social media. With such varied information about different cultures, interests and stories readily available, inspiration for your next big idea could just be a click away.
Example: An aspiring fashion designer could browse through short video apps and find inspiration for their next collection by looking at what other designers are creating or what styles influencers are wearing.
Sharpen your perspective
For creativity, it's important to gain insights and perspectives outside your own ideologies and thought processes. Sometimes it's also important to understand opposing viewpoints to drive your imagination, and social media allows you that space.
Collaborate with fellow creators
Social media provides you with the opportunity to connect with other creative minds without the constraints of geographical boundaries. Together you can rehash an old idea or work towards building a new project, all while learning from each other.
Example: Let's say a movie studio is releasing a new romantic comedy and wants to promote the song from the film's soundtrack. They could create a hashtag challenge on a short video app, encouraging users to create videos of themselves dancing to the song with the hashtag #MyRomanticComedyDance. To make the challenge more enticing, the studio could offer a prize, such as a meet-and-greet with the film's stars, to the user who creates the most creative and engaging video. The studio could also work with influencers to participate in the challenge and help promote it to their followers. This helps the movie song to become popular within a couple of days.
Learn from the experts
The who's who of all industries now has a social presence. Social media allows a medium to stay updated about their work and aids in learning from the best.
Example: Watching cooking tutorial videos on social media apps can teach quick and easy food tricks shared by chefs and home cooks, providing an opportunity to learn from experts with extensive knowledge. Social media platforms offer a convenient and accessible way to access food-related content, which can inspire new ideas and techniques to improve cooking skills.
Find new ways to express
It's important to find your own voice and style when it comes to creativity. Explore new methods and formats of expression that social media has to offer and keep experimenting.
Instant Gratification
While this may be debatable, a little appreciation goes a long way. Social media provides instant gratification for your work, and once people appreciate your creativity, it motivates you to level up every time you pick a new project.
Taking a Break
Whenever you hit a creative block, it's important to take a break. Social media provides ample options for that distraction (mostly cat videos), will make you laugh (again cat videos) and also give you a break from the routine so that you can have fresh ideas once you resume your work.
Also Read: