Nowadays, the scope of the above is so broad and complex that it is almost nonsensical, and in 2021 and beyond, the old industrial era employment paradigm is unworkable.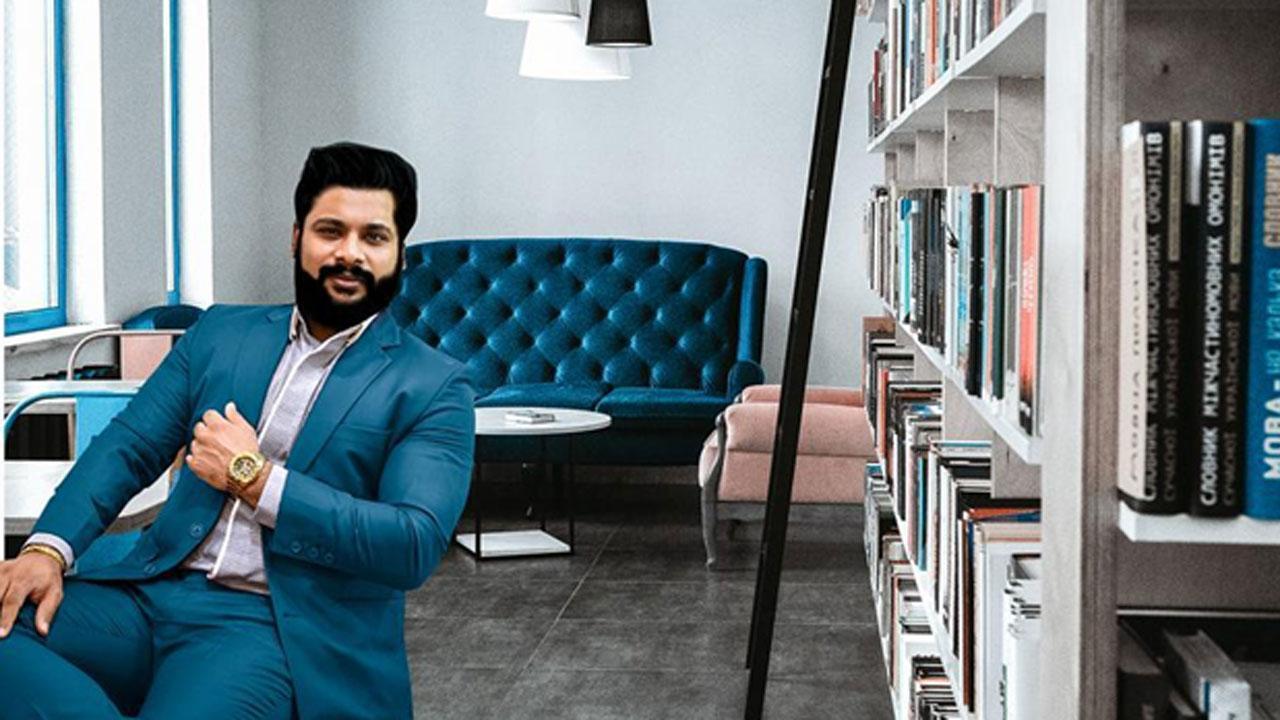 Siby Varghese
For many folks, having several sources of income has become a must. Gone are the days where a 9-5 career satisfied the requirements and desires of an individual. Nowadays, the scope of the above is so broad and complex that it is almost nonsensical, and in 2021 and beyond, the old industrial era employment paradigm is unworkable.
The idea of multi-streamed income is straightforward, but it is harder to execute. To continue, the concept of having multiple income streams implies having separate cash flows from different sources. This is hard work, one would say, and it is, but if you have a long-term outlook for financial prosperity, it would be simpler for you. 
ADVERTISEMENT
Multiple Income Stream – The Impact
When one struggles or if there is a recession in the economy, multiple income sources place someone in a stronger position to become more agile and prepared. It enables someone to have an alternative, robust, and stable cash source to fall back on. It's the creation of reserves for unexpected economics that can eliminate your income in one field overnight. 
Advent Of Digital Age - The Opportunity
In our modern digital era, we are put in a position in which having numerous sources of cash flow becomes more and more available. This also encourages us to take back ownership of our lives and work from anywhere, whenever we choose to pursue the lifestyle we only once dreamed for. 
As a wealth consultant Siby Varghese serves clients with distinct levels of income. But his target is the same for everyone he encounters. He aims to see wealthy families continue to increase their wealth while helping middle class families meet their financial goals.
While a great deal of his job is about getting clients to make the best investments for their desires, he also seeks to help them understand the purpose of getting multiple revenue streams.
He does this because he has observed over the years that virtually all of his high-income and high net worth clients have several various sources of cash flowing in every month.
Even Siby has several sources of income, including his practice in financial planning, forex trading, blogging, income investment, and his online courses in this business segment for the young budding entrepreneur. 
So, this notion of getting more than one income stream flowing in has to have something, right?
Here are some benefits Siby Varghese explains to consider if you're gearing up for a better financial future and think several income streams sounds better than one:
Financial Stability
One of the advantages of multiple income streams is that you can have financial security. As you can separate your money into savings, vacations or everything in between, you don't have to depend on one career to cover your bills. 
For eg, in a company, you might work as a full-time copywriter but also have a side job in social media marketing as an additional income It will help to develop your support skills as a freelancer by having expertise in other fields that are related to your line of work. This could work to your advantage, especially if your goal is to be self-employed at the end of the day. 
It's critical to have an emergency fund at the age of COVID-19 because you have reserve money to fall back on if you're made redundant or losing your work. By getting one, you eliminate the condition of pulling out your super funds or feeling financial pressure. 
Diversification 
Undoubtedly, diversifying is one of the most important financial concepts to be understood and lived by. The best way of looking at it is not to put all the eggs in one basket. The cliche phrase used for death, I realize, but that's the only way it can be explained. 
A big strategy for successful investing is diversifying. You want to disperse the money through downturns to different defence investments. 
As an indicator of being on the stock market, you can have a mix of shares, equity, and even real estate. 
But this idea applies to how you earn money as well, you want to have several paths of income-generating streams. In your day job, you can benefit more than anyone else, but if anything occurs, you can have other streams to offset. 
Early Retirement Step 
As a forward-focused person you may have dreamed of leaving the workforce to live a quieter life in leisure, or you might even consider retiring early. But a dream is only hoping without a plan. You have to consider several sources of income to place some wings on the idea. 
Many people, of course, tend to retire early. To do this, a safer choice for early retirement is to start early. Not everyone in their careers will have six figures of high income or makeover, which may provide saving and investment constraints. Also having many income sources will increase your saving and spending prices, which can compound for you faster. 
Building Long-term Capital 
Long-term vision, as you can scarcely prepare for the next week, can be tough. But the irony is, there will be immense long-term effects and capital gains from the effort you put in now for your side hustle or online enterprise. 
Getting many income sources without having to work harder will help you create long-term wealth. Does it need a significant amount of work to get you there? Yes, one hundred per cent. I don't want anyone to leave their work assuming their job is going to be an instant hit from a home side hustle. But, in the future, diversification and passive income streams could potentially lead to fewer jobs. 
Rising Health Care Expenses 
Whether or not you're in favour of health insurance reform, you're bound to feel the pinch of increased healthcare expenses. Adding an extra stream of income would help you support your families with decent health care services. 
Pay Down Debt 
It's a perfect use for an alternative income stream to pay off your debt, vehicle, or credit cards and worry about how much burden is alleviated if you have extra income to pay your deposit. You don't have to depend on work or some other manager. 
Unemployment 
How stable is your work? Let's face it, no work is ever truly secure, especially in a tough recession. Having other means of income can help you cope even more easily with a work loss than being caught off balance. And if all of your monthly costs can not be offset by your other sources of income, it can also allow you time to sort things out. 
Reduces Your Anxiety, Depression And Uncertainty Of The Future 
Nothing is worse than feeling the burden that comes with an inability to pay your bills. For the future, it induces tension, fear and overwhelming helpless despair. The what-if circumstances tend to surround the mind, like a hawk circling above its prey before swooping in for the kill. Mentally, physically and emotionally, it is doing a job on you. It beats you up physically and ruins your dreams and ambitions. 
It's hard to be optimistic while we live in intense fear of the future. It's hard to enjoy what we've got in the here-and-now when we're too close to those doomsday possibilities. We're so concerned about the inevitable fiscal breakdown that it's hard to get out of the shackles of that line of thought. It is eating you and being you. When it's what you can think of, it's tough to get away from it. 
Passive revenue helps to mitigate all these issues. Since you are not concerned about losing your job or being the byproduct of company downsizing, it helps to lay worries to rest. Not only can you feel happier physically and internally because you do not have to think too much about imminent financial doom, but it turns into physical vitality. You have more motivation and feel more driven to get out there and do more because cash flow also adds to creating critical economic traction in life. 
Final Thoughts 
At this stage, you can see the value of multiple income streams. 
Will you need seven or eight of them, as some millionaires do? Not exactly, it's all up to you who and when you plan to produce more sales. 
The key point is that more than one should always be accessible to you. And you already have any if you are saving or have 401k/IRA from the examples above. 
But if you are fired up by your financial future and want to get more financial stability, look for opportunities to have 3-4 revenue sources. When you feel more relaxed, you can still grow. 
Just note, certain income sources will take time and effort to develop, but along the way, you can gain a lot and it can ensure that you are financially on the right path, says Siby. 
What do you think of multiple income sources? Do you already have a few? Or are you now looking for some and just starting? Let us know in the comments below Or visit https://www.sibyvarghese.com/ to learn more.
This story has been sourced from a third party syndicated feed, agencies. Mid-day accepts no responsibility or liability for its dependability, trustworthiness, reliability and data of the text. Mid-day management/mid-day.com reserves the sole right to alter, delete or remove (without notice) the content in its absolute discretion for any reason whatsoever.