Yellow teeth covered with plaque, bad breath and bleeding gums are off-putting and strong indications of poor oral hygiene. Bad oral health can lead to many health concerns, so this World Oral Health Day let us pledge to keep our oral hygiene intact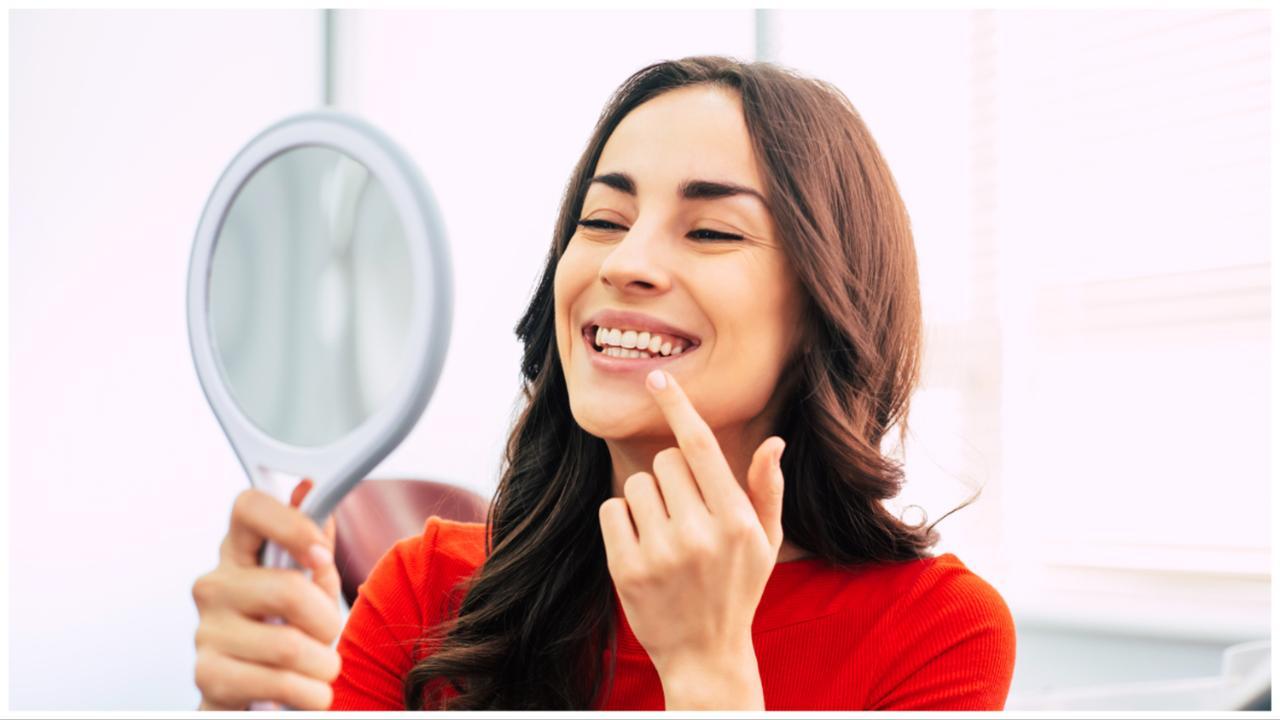 This World Oral Health Day 2023, let us become more aware of the importance of oral hygiene. Photo Courtesy: iStock
Oral hygiene is something that is taught to us right from our school days. It is a crucial part of our overall hygiene. Brushing twice a day is the most common tip taught since childhood that most of us conveniently choose not to follow it. Throughout the day, we consume a lot of food items which gets stuck between our teeth. Besides, our face and mouth are the first points of contact with external elements like germs. Keeping your mouth unclean can lead to infections and other health concerns. So, taking care of our oral health becomes more important.
Some common indicators of bad oral hygiene are:
1. Bad breath
3. Decay or cavity in tooth/teeth
4. Toothache
5. Mouth sores
Here are the seven easiest oral health tips that you can adopt in your day-to-day life:
1. As mentioned earlier, you must brush twice a day, once after waking up and once before going to sleep. This helps in killing all the bacteria that may reside in your mouth.
2. Just as brushing is important, it is also important to clean your tongue.
3. Rinse your mouth after every meal you consume to avoid decaying teeth. Rinsing of the mouth also helps in keeping bad breath at bay.
4. Use toothpaste which contains fluoride as it helps counter tooth decay.
5. Floss daily after brushing. It does not just help in removing minuscule food particles from teeth gaps but also stimulates the gums and reduces plaque.
6. You must keep drinking water from time to time as it helps in washing out the taste pungent and acidic taste of the foods you consume.
7. Visit your dentist at least twice a year for cleanings and checkups.
While practising these tips daily are important, it is equally important to avoid some foods that are the worst enemies of your oral health. 
1. Carbonated drinks
2. Coffee
3. Cookies or any sugar-based food
4. Alcohol
5. Sour candies
6. Tobacco
This World Oral Health Day 2023, let us become more aware of the importance of oral hygiene and take the correct steps to avoid the health concerns that are likely to arise due to poor oral health, in the future.
Read More: How do genetic factors influence oral health Do you spend enough time on oral health every day?