The Mumbai industrialist and fitness enthusiast takes readers on his revelatory personal fitness journey that makes it relatable and follows it up with a detailed guide for those who want to build their body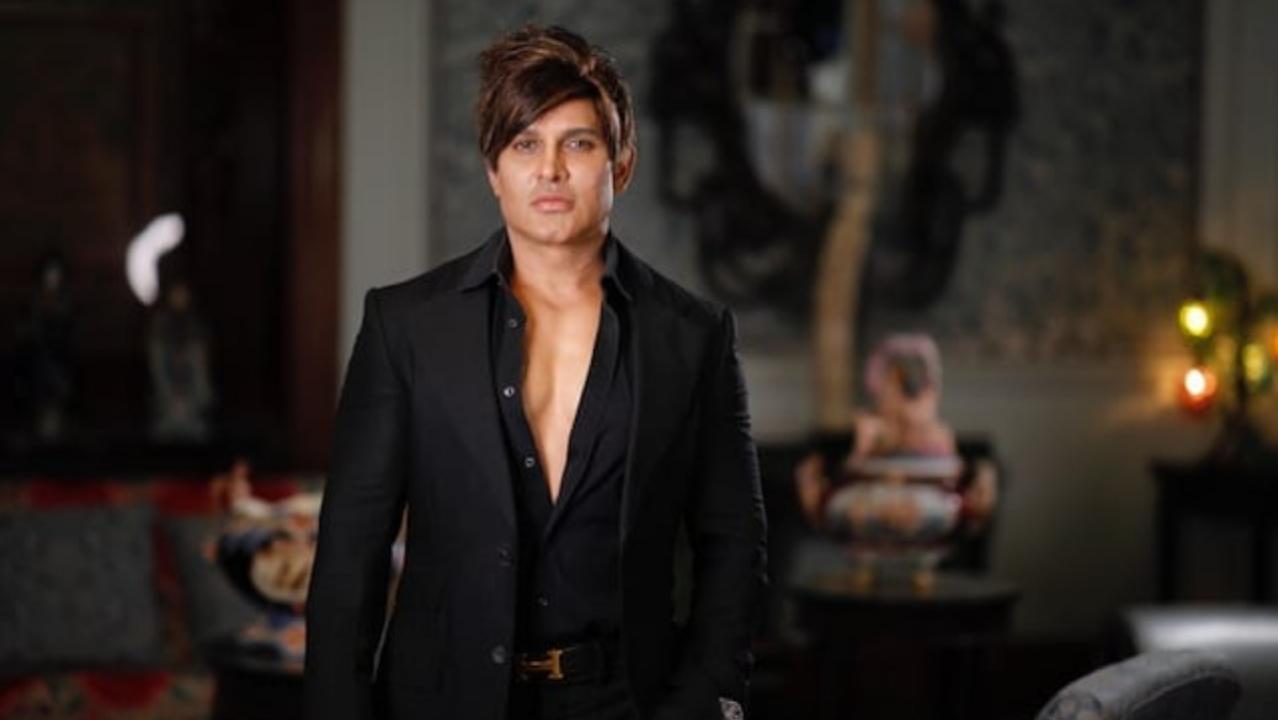 Yash Birla first visited the gym as a teenager when his parents told him to go but it never interested him; shortly after that he would fall in love with bodybuilding forever. Photo Courtesy: On special request
When Mumbai industrialist Yash Birla, was told to go to the gym by his parents, it wasn't all that attractive. A visit to a garage gym in Malabar Hill as a teenager didn't help much either, the well-known scion of the Birla family tells us because he lacked motivation. Birla explains, "My parents were very keen on me joining a gym. I wasn't very tall. So, they thought that going to the gym would help me. At that time, there weren't many gyms and there was only one that was called Pujari's gym that I joined." However, like every other child around the world, even when his late parents told Birla something including joining a gym, he only did it as a chore and tried to escape it as much as he could.
Little did he know his life would shortly change a great deal after that when he went to the US for his higher studies and would circle back to this very chore. Being into none of the other vices like other people his age, it was a visit to a nearby gym in his student town that completely changed his perspective about bodybuilding and weight training. He narrates, "I walked into a gym and obviously I like to look good, so that was a motivation. I just started working out and saw a difference in 10 days and then it never stopped." 
ADVERTISEMENT
After almost 30 years now, knowing the different kinds of benefits that he has personally experienced, ask Birla if it is ever too late to start, a thought many of us have at different points in time in our life, and he replies by saying never. He explains, "Fitness is always a journey and that is what people always miss out on. It is not a destination but a journey that keeps evolving. So, if the fitness journey is complete, that means it can't evolve. It is always okay to start the journey at any age and any time if it hasn't started. The only thing with fitness is that you have to be consistent and can't just do it if you don't have the time and do it if you have the time." It is a habit he says one must develop just like brushing teeth and having a bath every day. 
Once that is done, people can embark on learning about the different ways they can work on their body with the help of the trainer. This is one of many aspects of weight training that Birla focuses on in his new book called 'Building The Perfect Body' to help other aspiring bodybuilders on their fitness journey. "When I don't work out, I feel incomplete, I feel restless. I work out on Sundays too. Sometimes when you feel lethargy, you go to the gym and feel exhilaration," he adds. 
Busting myths about fitness
Birla's journey has seen many personal hurdles but never let his focus on bodybuilding and fitness shift. Interestingly, his book doesn't start with a glossary on weight training but with one that is a relatable feature in all Indian homes – that of our grandparents and parents feeding us - an act of pure love. He reminisces, "My grandmother feeding me was pure joy and at that time I had never understood or heard of fitness. Being a parent now, I understand that if this was giving me joy at that age then she would have probably done everything for fitness. What I try to make now with lentils and soya, she would have made something out of it for me because she was a very good cook." The change over the years is big for somebody like Birla, who admits, "I liked to gorge on a good amount of Marwari sweets when I was growing up". 
For a growing child, the first exposure to fitness is through sports we play around us including in school. While many may put the onus on educational institutions to help a student hone their fitness routine or even get into sports, Birla believes it doesn't have to be the case. Simply because, the Indian businessman says even though his school encouraged a variety of sports, he never really excelled at them but that didn't stop him from pursuing his fitness. "I was very bad at most sports in school. There used to be an A team, B team and C team for football or hockey, and I used to always be in the B team or C team," he laughs. Later on, Birla still chose the aspect of exercise that is weight training, going to the gym and yoga, and says he has been excelling in that. "It was never me thinking I was bad at sports in school so I can't be fit, or I can't do anything with my body being good, fit, agile or flexible," he shares.  
However, if one looks closely, it is not only the aspect of weight training and being at the gym that has been instrumental in helping Birla sculpt his ideal kind of body. The fact that he always knew how he wanted to look helped even more because that is what he worked towards. While bodybuilding trends may have changed a dozen times over the years, he has had a consistent approach towards the way he wants to look and be perceived. He explains, "Since I am not very tall. I just thought that whatever body I have, whenever I walk into a room, I should just be noticed, and heads should turn. Now, I always felt that the body type I chose would be distinctive. I just like the concept of looking different," admits Birla.
Instead of going for the lean frame, the industrialist decided to pursue a broader look, that we have all seen him consistently showcase and has in the process become a part of his distinctive appearance. In fact, Birla says in his earlier days, the change in the way he looked also gave him, an introvert, the confidence to face a room full of people and engage with them even after more than 30 years since he first started doing weight training.
Sticking to your goals and routines 
For somebody like Birla, who has been a fitness enthusiast for over two decades, he has seen the pre-social media age and is seeing the post-social media age, his prime focus is still the activity and not the show. So, it is no surprise when he advises taking selfies and socialising, as a post workout activity because he reminds that people shouldn't forget why they have come to the gym. Very often, people who visit the gym tend to take breaks and compare their physique or even post their photos on social media but that may not always work well for them. "People have to understand that at the gym, you have to take a gap between the sets but there are people who talk, take selfies. If you are taking more rest than you should depending on the weights you have carried before that, your exercise gets you less productivity," shares Birla.
Being on social media doesn't help either. "If you are worried about how you are going to look on Instagram, that takes away the whole attention from the gym," he cautions. Even when Birla goes through his personal profile and explores social media, he has many thoughts, "I see so many fabulous physiques and bodies. I think what I have taken 20 years to achieve, they have achieved in lesser time." While he may have mastered the art of focusing on himself, he says this may affect different people differently, especially because they may either be achieved by unnatural means or have used photoshop to portray themselves on social media in a particular way. "It is important to work and focus on yourself. Be individualistic, don't get disheartened," concludes Birla. 
Also Read: Green Mediterranean diet and how it compares to Atkins, vegan and keto diet
This story has been sourced from a third party syndicated feed, agencies. Mid-day accepts no responsibility or liability for its dependability, trustworthiness, reliability and data of the text. Mid-day management/mid-day.com reserves the sole right to alter, delete or remove (without notice) the content in its absolute discretion for any reason whatsoever