I started my journey with a pack of individuals and an ideology of achieving great heights and inspiring others who are looking forward to becoming different personalities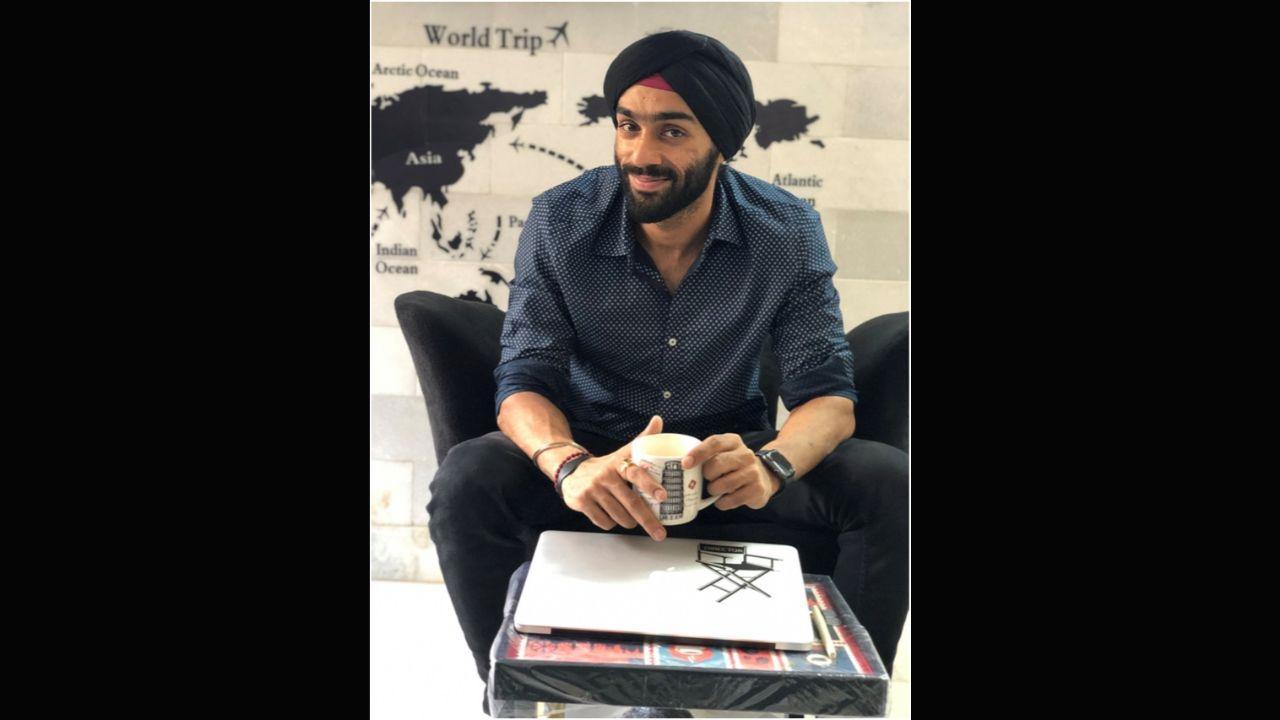 Manpreet Singh
"Dreams do come true", is a famous quote by J.M. Barrie that modified every individual's mindset. But I want to renovate this quote by adding a single sentence to it. "Dreams do come true, but only when you take actions to cherish them along way out"
I started my journey with a pack of individuals and an ideology of achieving great heights and inspiring others who are looking forward to becoming different personalities. The aim was not just self-growth but the growth of people who had joined and worked with me, as I believed that every individual had the right to achieve things, be unique in the field they love, and my company has to be that track or a brand to make that happen. I always believed in continuity, and my approach towards doing anything was thinking as to how a film set works, my point of view was based on my experiences. I never thought that anything I did was big or small, but always took up the task with intense commitment and achieved them in the best and honest possible way to ensure trust and growth. As a media student, I was always taught that trust &honesty are two important aspects that build goodwill, and if your goodwill is impactful, work will automatically follow you and nothing can affect it.
ADVERTISEMENT
As an Entrepreneur, I never competed with anyone or an agency or production house but always worked hard, kept trying, and gave my best. I ensured that my final product should make an impact on the masses and be unique just like how I spent months thinking of a name for my company. The whole idea of having a unique name was to create an impression, an image that sticks in people's minds because I always believed that uniqueness is the key to creativity, and that's how Third Eye Blind Productions came into existence. Right from the name to the logo everything I felt should be unique and that's how it is!
My first project taught me many lessons and at the same instance, I started doing things from scratch and realized that things aren't going to be easy wherein I need a good team to achieve bigger goals. Memories still roll over when the first time I shortlisted someone to act in my AD for a dating application - Happn. The question thrown at me was, "Will this thing ever bereleased?"Ifeltbadaboutit,butIdidn'tshowthatgestureonmyface.Ijustsmiledandtookanoath that whatever I produce or direct has to be released in an impactful manner. With the growing Influencer Marketing business and digital boom, I quickly adapted my talent of filmmaking and produced a blend of content based on it.
Happn was the first brand I worked with, thinking of making better creatives than any other reputed company or agency would have made. Businesses run on an aspect of profit-making but I had a clear vision & mindset of relation-building, continuity, and volume-based business. The most important thing that matters to us is the brand's satisfaction level. You earn profits on the quality and quantity that is produced for a brand.
Ensuring mutual productive virtues for creating a core impact on people's minds is the ace value Third Eye Blind Productions focuses on. With this fact, I started reaching out and developing relations with brands and influencers and ensured trust & credibility in the market that led to the growth of our business. The path was not easy with many hurdles and competitions, but the approach was clear to be positive and transparent in everything with core business values such as loyalty, honesty, trust, ingenuity, accountability, and a value-centric approach.
The fact is that companies believe in earning big profits but we particularly work on the principles of collaboration where we try to give our clients as much work as we can in a minimal timeline and competitive cost without hampering the quality of work. I had an idea that if we target our clients with perfect solutions to every problem in a creative way, then this relationship would always be a long-lasting one. Being accompanied with many thoughts of making heavy profits, somehow I felt that being cost effective towards the client will create continuity in business and constant growth.
We always stayed back with a positive approach and this turned out to be fruitful as all the brands are still working with us happily for years. We always intended good profits but at a fair price and not inflate them for a short time or rapid up-gradation, as we understood the importance of time and sustainable growth.
A brand grows on the influential power of people who convey to each other what it's all about. We worked with more than 100 clients in various categories such as Fintech, FMCG, OTT platforms, beauty or skincare, photography design, dating applications, etc. Be it any campaign that was required to be accomplished in a short period we always went across the limits, challenged the hardships, and delivered the projects by working day in and out with our bandwidth that gave the best-appreciated output.
Ensuring growth, continuity in work, and giving our clients the output they require is our goal. We always stepped in with the qualities of balanced and reputed work with fewer profit margins that attracted many big brands towards us.
Slow and steady, we emerged as one of the best end-to-end media solutions companies, making Influencer Marketing one of the key successes in achieving our goals. Everyone started knowing Third Eye Blind Productions as one of the big bulls of this industry. My hardwork, dedication, creative concept making, innovative ideas, and crafted imaginations roofed Third Eye Blind Productions with feathers of success.
"I always believe that thinking precise and beyond expected limits will give you astonishing results that will blow up your pace to an unimaginable extent and you'll start sprinting instead of walking on a derailed track" – Manpreet Singh