Lashkaraa.com is a luxury brand that provides discerning consumers in-house exclusive designs of high quality at affordable pricing with quick, safe deliveries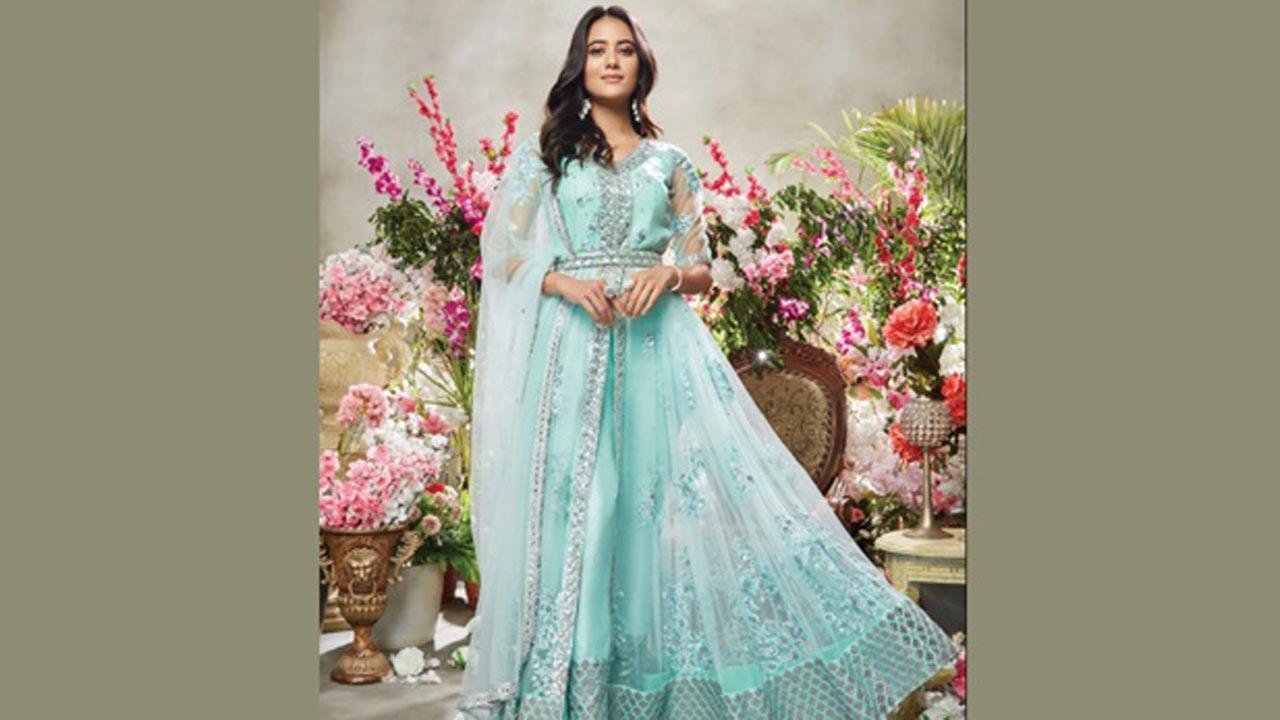 Lashkaraa.com
COVID-19 has had a catastrophic impact on businesses worldwide. Especially industries related to travel, wedding events, and mid-size as well as large celebratory gatherings. People mostly purchase Indian or other such opulent ethnic wear when required for an event or festival. With everything coming to a standstill in 2020, the effect on weddings and occasion-wear businesses was detrimental.
However, one brand has taken this opportunity to track and identify the trends and insights along with the key drivers behind these recent market changes. They realized that the pandemic has also spurred the adoption of online retailing with an unmatched zest. This has led a young entrepreneur and her team driven Lashkaraa.com, an operationally 'Make In India' product, with the US established roots, to carve an unparalleled niche in the large market of Indian ethnic wear shoppers abroad. Especially Indians missing their country, searching for their 'Mitti ki Khushboo' in the rich heritage, centuries-old traditions, and cultural attire.
Ms. Sumeer Kaur, Founder Lashkaraa.com states, "Our largest consumer base is Indians based out of the US, Canada, UK, and, Middle East. When it's time for wedding shopping, the bride/groom and their families usually visited India to complete shopping for the wedding trousseau. The biggest change we've witnessed so far due to the pandemic lockdowns was that couples came online to complete their wedding trousseau shopping. This led to our largest increase in custom bridal orders. So now we have gone ahead and enriched our user experience by providing increased variety and have empowered them with an unmatched ability to custom design their wedding outfits from the comfort of their home! Not only did we give the ease of selection, but we focused on customization with quality, keeping in mind friendly pricing for these exclusive designs." 
The story of how Lashkaraa began is not less than a movie script. The starting point for Lashkaraa came to Sumeer during a phase of depression in her life. Her parents had separated, as her father left with basically nothing for her mother and she could not work due to her health – leaving the financial responsibility for the family on Sumeer's shoulders at the young age of 18. She began the business with merely INR 75,000 that she saved up working at the restaurant.
Lashkaraa.com is a luxury brand that provides discerning consumers in-house exclusive designs of high quality at affordable pricing with quick, safe deliveries. Having noticed a sharp increase in the average AOV, the company deciphered that their loyal customers are purchasing higher-priced, quality outfits compared to pre-pandemic when customers would just try buying multiple lower-priced outfits. They are also becoming creative with the way they re-wear an outfit. They purchase separate dupattas/blouses so they can style that same outfit as a new look to another event with a simple but happy change. This has led to an increase in mix-n-match pieces. Theis latest collection is now available on www.lashkaraa.com
Even before COVID-19, the online Indian wear market drew attention with international players like Uniqlo introducing their premium-priced kurta collection and Swedish retailer H&M's saree collection, collaborating with seasoned Indian-wear designers. Experts say about 80-90% of the ethnic wear market in India is still unorganized. Now imagine the same market abroad. This is a hurdle the brand wants to overcome. Lashkaraa.com has always believed in the Indian ethnic spirit and aims to spread its wings and share it with the world.
Lashkaraa.com has a team of dedicated designers, merchandisers, and tailoring teams that combine youth's exuberance and insights of veteran Indian craftsmanship to target millennials. To contribute to society, the brand actively engages with local craftsmen and provides them access to resources and opportunities to showcase their creativity and experience. This also generates employment for local craftsmen and women.
Ms. Kaur concludes, "Our mission is to leave a global imprint, to be accessible to both a discerning Indian woman or man in a small town in any part of the world or a fashionista in a fashion capital. They should be able to shop for Indian clothes in the USA, Canada, UK, Germany, Switzerland, South Africa, Mauritius, UAE, Australia, New Zealand, Japan, Philippines, Singapore, Malaysia, Thailand, Indonesia, and any country. We already have a happy client base across more than 50 countries and will keep increasing our reach."