They went on a search mission of land where the academy would be established but never got one in a month and in the following month, he got a small land which was of his friend.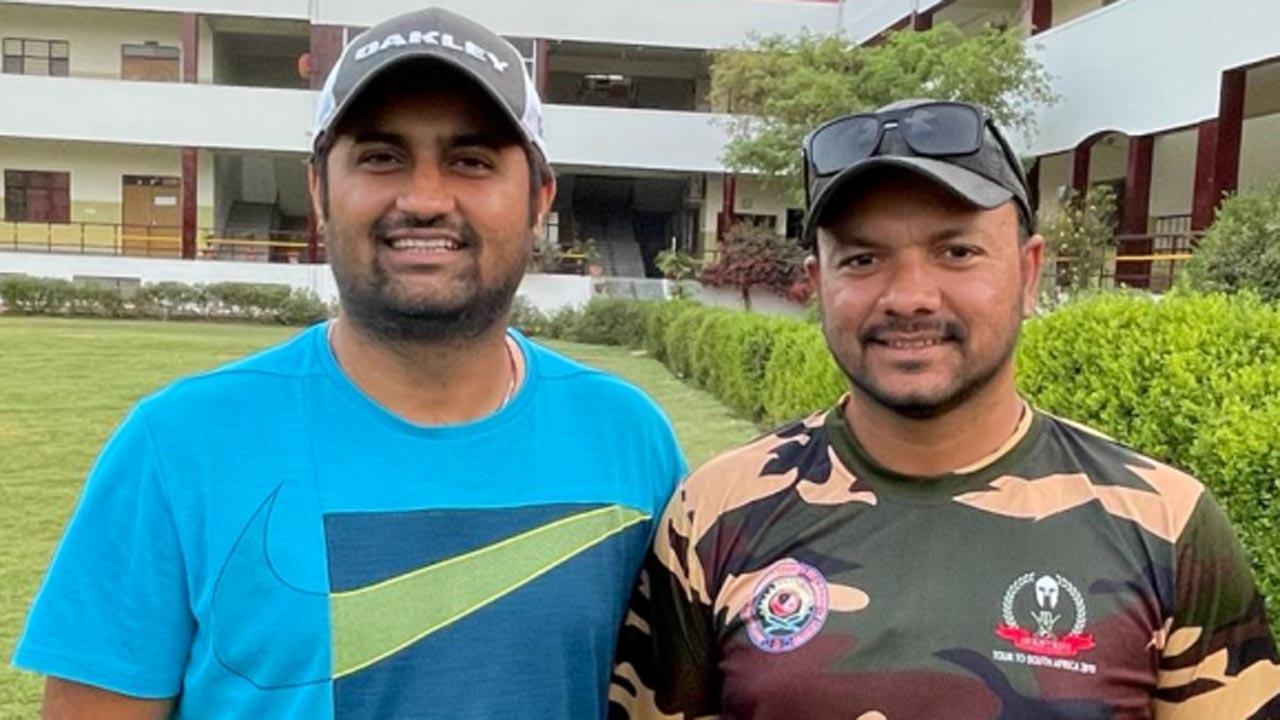 Pradyot Singh and Shahrukh Pathan
In India, sports administration has become synonymous with corruption. If it's the most common sport, cricket, hockey, or weightlifting, most of India's sports officials have been accused of corruption. Since infrastructure is required for preparation and game organization, its lack of affordability and limited access to only a few segments of society has had a negative effect on sport participation and athlete quality.
Today we will talk about a personality who with his friends has done an incredible job. While sharing his story with you people I am feeling very proud of him and our country is fortunate enough for having such a role model.
ADVERTISEMENT
Pradyot used to work in a bank and Shahrukh also got an appointment letter for a job. Pradyot colleague inspired them to open an academy as he knows how much they love to play cricket. They went on a search mission of land where the academy would be established but never got one in a month and in the following month, he got a small land which was of his friend.
Pradyot Singh Rathore aka Pradyot Singh and Shahrukh Pathan left their job and started building a cricket academy ( Spartans Cricket Academy ) in Jodhpur, Rajasthan with few people more. They were short of money. Their parents remain angry with them and society used to laugh at them. Approximately, it took six months to build the academy and you all will be shocked to hear that Pradyot and Shahrukh with his boys used to work as labourers because they were having less amount of money. Many a time they only ate one samosa a day and there were a few times more that one samosa was not in their luck. They used to work, work and work to build a cricket academy so that the children can get good training.
When the academy started, their problems didn't stop! Only 6 children came to play and those children couldn't give the fees. He and Shahrukh beared all the expenses( like shoes, clothes, etc) of those children and now They train over 150 players out of which 37 players expenses are taken by both of them.
Those students were fortunate enough to get guides like Pradyot and Shahrukh. The pupils realized that their mentors are doing so much for them that's why it is their sole duty to repay them back with their excellent play. Pradyot and Shahrukh used to bring sponsors for the students so that the students can get help from it. Again without any expense Pradyot and Shahrukh took the pupils to play in Mumbai and now they are taking them in the international plays too like in South Africa and Dubai. The sole purpose of them is to encourage those students who don't come from a financially stable background and have the talent to play cricket. Surely, these two are the men who will not let the talent go into vain because of a shortage of money.
Ravi Bishnoi was the first one from their academy who is in under 19 team of India and was bought for 2 crores from Kings XI Punjab (Ravi has also helped in the construction of the academy from day 1), Shubham who once had gone with Pradyot and Shahrukh in South Africa, was selected by a big club in South Africa, Bhanu Pania is playing for Baroda, Sahil Bhaskar has got best cricketer's award of Rajasthan and is selected under the bowling camp of under 16, Sawai Choudhary and Shoaib Khan is playing for Rajasthan. Many students came out with flying colors and made their coaches and academy proud.
Pradyot and Shahrukh knew that the pupils of Rajasthan have immense talent, they only need good direction and support. He and his team only tried to give them support so that they can shine brightly with their talent. India needs these kinds of coaches so that talented students get the right path to walk on with their talent.
This story has been sourced from a third party syndicated feed, agencies. Mid-day accepts no responsibility or liability for its dependability, trustworthiness, reliability and data of the text. Mid-day management/mid-day.com reserves the sole right to alter, delete or remove (without notice) the content in its absolute discretion for any reason whatsoever