After release of the Official Royal Stag T20 world Cup India's Anthem InItToWinIt, Dubai based Singer/Performer Vivek Nambiar proves the Potential of Home Studios to create Professional Quality Recordings.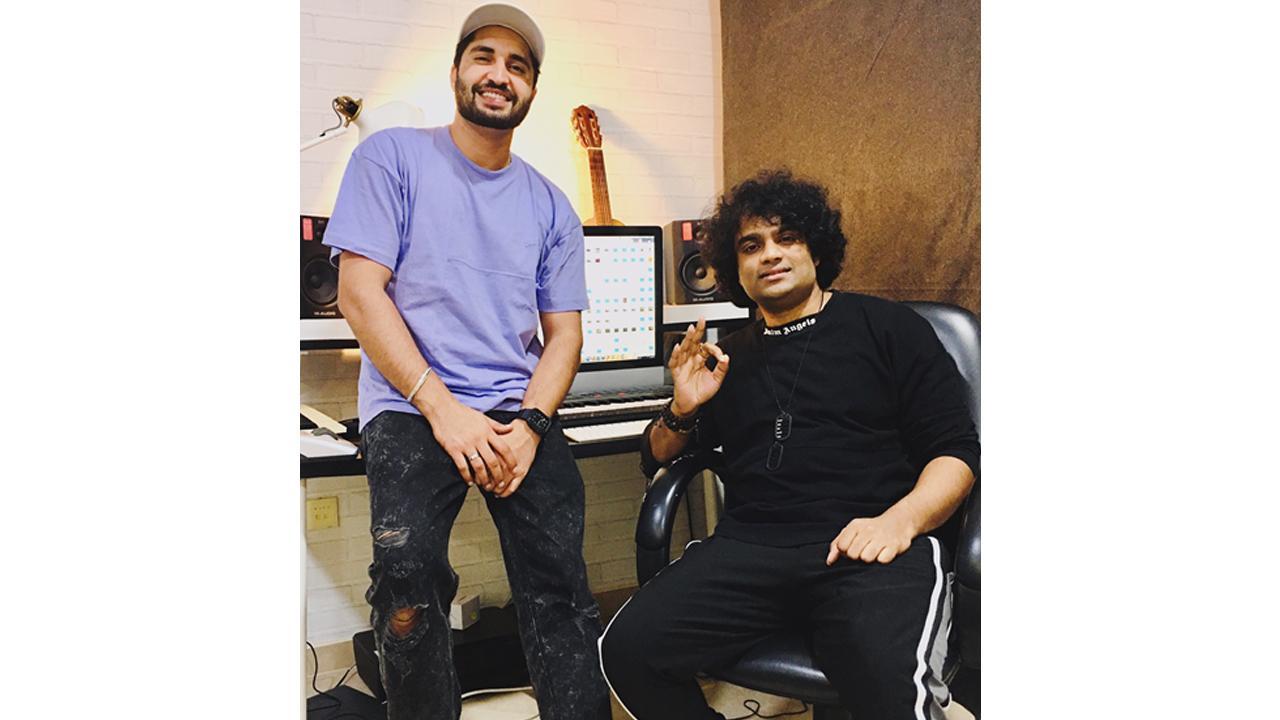 Vivek Nambiar & Jassie Gill
Vivek Nambiar is a man of many talents. Born with a natural talent to sing, Vivek has been one of the most successful Singer/Performer in Dubai.A Biomedical Engineer by degree, it is his passion that led him to become a full time musician even without any formal training in music. He has done over 1000 shows along with his partner Tuanna Gürdal who is from Turkey, but sings in Hindi,English,Punjabi. Their staggering duo creates a perfect blend of English and Hindi.
Through his latest song recordings, coming from his home recording studio, Vivek wants to inspire the younger generation of musicians. He wants to spread the message with this song that with the appropriate knowledge, equipment, and talent, any one can record high-quality songs from a Home Studio Setup. Doing so doesn't require a hefty budget, it merely requires the right techniques. 
Vivek says: "With today's technological advancements, home studios are now easily installable. Because of this emerging technology, the prominence of home studios is continuously growing to another level due to its capability to produce professional recordings. Home Studios are being used for serious commercial releases these days." Vivek has shown what these home studios are capable of with this latest song, which is an anthem for the T20 Cricket World Cup.
"Some of the necessary gears/elements for a pro vocal recording are a Cardiode Condenser Microphone, Analog mic pre amp,compressor, Audio Interface , Workstation to run DAW(Mac/Desktop) and an acoustically treated room or vocal booth to avoid any reflections during vocal takes. Mixing and mastering would require flat response Studio monitors and an acoustically treated room. These days there are gears for every budget and a lot of premium quality Digital plugins are available if analog gears seem out of budget" Said Vivek.
Being a singer, producer and composer, Vivek Nambiar has recorded many celebrity Singers at his Home studio, also his original song Tak Mera Jalwa which released with Zee Music Company was recorded at the comfort of his Home Studio. The T20 World Cup 2021 Anthem is sung by famous actor and singer Jassie Gill, and female Vocals by the Prominent Bollywood Playback Singer Sunidhi Chauhan. The music of this song has been composed by Tanishk Bagchi, who is the maestro behind all the hit bollywood songs lately. Song has been Mixed and Mastered by award winning Sound Engineer Eric Pillai, considered among the best in bollywood.