Encapsulating the feeling of aimlessness and stagnation, languishing is the buzzword of 2021. Mental health experts share how to tide through it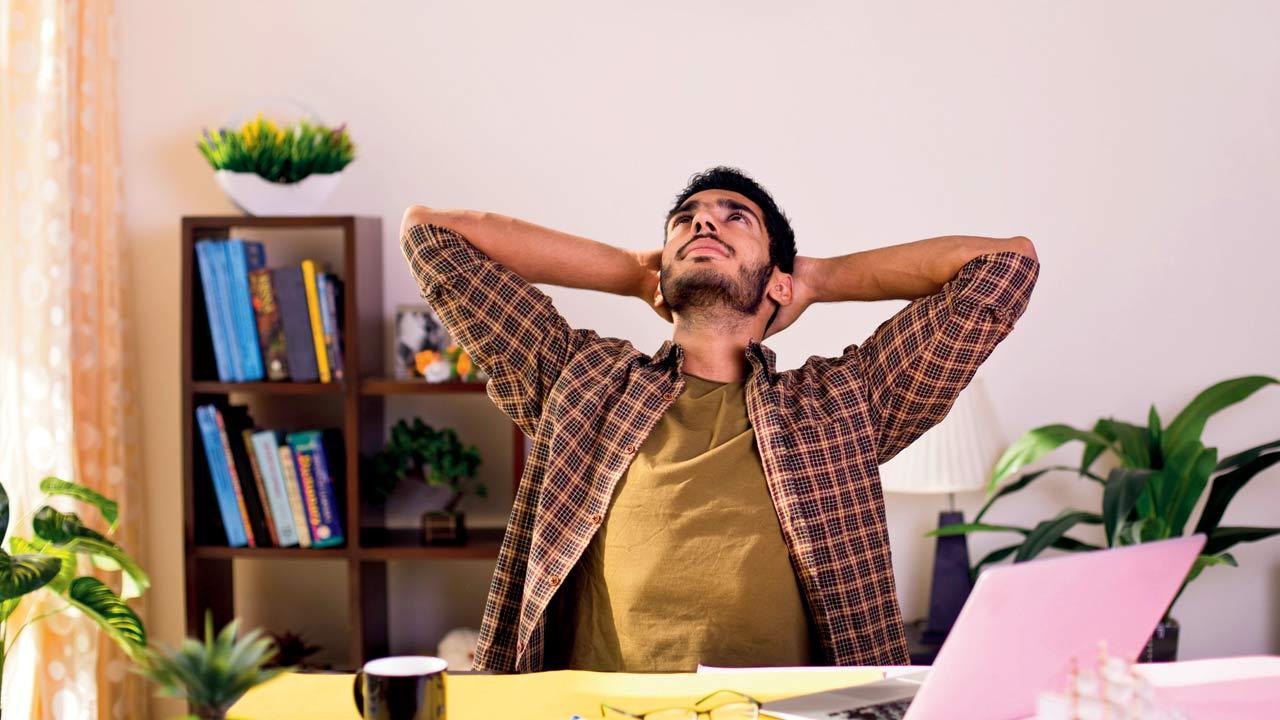 This picture has been used for representational purpose
Logging into the Internet right now feels like walking into a virtual cremation ground. It is only natural that the answer to the inevitable 'How are you?' is anything but 'okay'. If you're feeling 'blah', 'meh' or simply empty, you are 'languishing'. Coined by sociologist Corey Keyes in 2002, the term, was popularised by organisational psychologist Adam Grant in a recent New York Times piece. This dominant emotion of 2021, Grant wrote, "feels as if you're muddling through your days, looking at your life through a foggy windshield."

Small acts such as taking time to rearrange your closet, help in managing languishing and make you feel accomplished. Representation pic
Languishing is a collective experience at the moment. Navigating it, though, can be challenging. So, we spoke to city-based clinical and social psychologist Gauri Karkhanis and psychiatrist Dr Nahid Dave about the experience and tiding through it.
Karkhanis views languishing as being stuck in a limbo, where you aren't working to your fullest capacity, yet are not all down in the dumps. "It's not something that can be clinically diagnosed. It's a general feeling of stagnation. You are sailing through life by just existing," she says.
Multiple factors at play
The psychologist explains that there are various factors that influence the state of languishing: the absence of boundaries, prevailing uncertainty, the loss of purpose and being home-bound. "Work from home has led to lethargy, which in turn, affects your sleep cycle. You watch Netflix till 3 AM and wake up late, with the guilt that you've wasted your day," she explains. The second lockdown has also played a major role in feeling languished. Dave says that in contrast to 2020, when people were pursuing new hobbies and taking up online courses, the drive to be productive is now lost. Also, the knowledge that others are feeling the same way, re-enforces your languishing.

Dr Nahid Dave
Different from depression
An important marker that separates languishing from clinical depression, Karkhanis says, is the extent of lack of motivation: "Languishing doesn't entail an innate loss of motivation but rather the feeling stems from the fact that there is nothing to look forward to." But can languishing become detrimental to you or those around you? The answer is yes. "Because you can't go out and socialise, you aren't driven to be in touch with people. Your computer becomes your comfort zone. And if and when those restrictions are lifted, you may develop social anxiety," she cautions.
Risk factor for mental illness
While languishing is not a mental illness per se, it can lead to a diagnosis of one if not managed over time. Letting yourself be in the middle of a spectrum that ranges from feeling low to being content, only manifests as a risk factor for mental disorders. Dave suggests seeking professional help if you are experiencing the following for over two weeks: problems with sleep, unable to concentrate on work to the extent that people around you have started noticing lapses, and suicidal thoughts. "If the thought of death doesn't make you scared but gives you a sense of relief, then it's definitely a red flag," she states.

Gauri Karkhanis
Break the cycle
>> An antidote to feeling languished, Karkhanis and Dave emphasise, is acceptance before action. Once you accept you are feeling languished, take control of your life through small acts that give you a sense of accomplishment. "Create a workstation, change your curtains or reorganise your closet. You can even organise yourself digitally via compartmentalising your files or deleting old photos," Karkhanis advises.
>> Change the atmosphere at home. "Surround yourself with air and brightness instead of sitting in a dingy room. Sit near the window as much as you can," shares Karkhanis.
>> Stick to a routine. Don't skip showers. Change your PJs. Setting small, attainable goals is important because you don't want to pressurise yourself, says Karkhanis. To correct your sleep cycle, Dave recommends sleeping at a fixed time every day and switching off gadgets one hour before.
>> Dave asserts that avoiding constant exposure to news is critical, too: "Refrain from watching the news on TV as it comes with added drama. Instead, read it once a day. Also, stop watching videos circulating on WhatsApp as their authenticity can't be verified."