Australian restaurateur Sarah Todd talks about her recent culinary escapade to the Northeast and how interactions with the locals inspired her food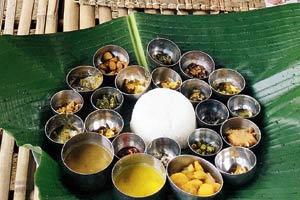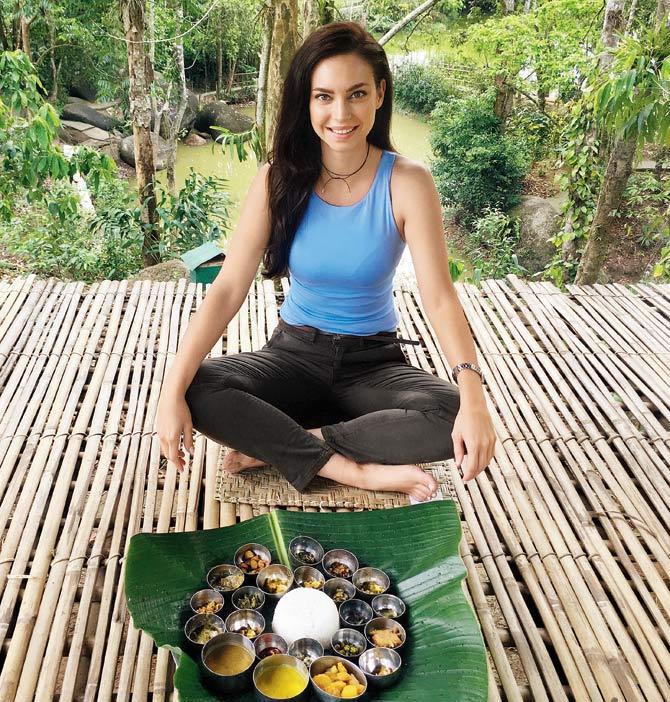 Sarah Todd enjoying a traditional thali in Kaziranga
Former Australian model and restaurateur Sarah Todd has a new nickname - bhatua. The Assamese word translates to rice muncher or someone, who eats rice all the time. "Assamese cuisine is based around rice, which I absolutely love. So, I would end up eating it for breakfast, lunch and dinner," laughs Todd, while explaining how she acquired the moniker, while on a recent week-long trip to the rolling hills of the northeast. The journey started along the southern bank of the Brahmaputra river from Guwahati to Jorhat and Kaziranga and culminated in Majuli, one of the world's largest inhabited river islands.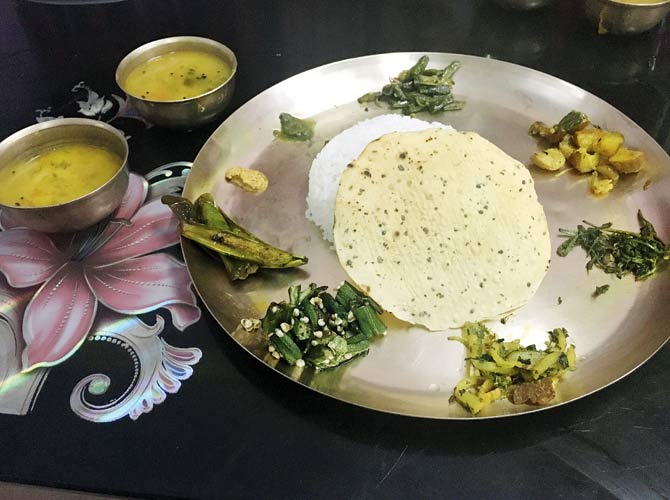 A platter with boiled taro greens and other veggies
Todd is now back to business - soaking in the crisp Melbourne air as she shoots for a TV show - but the heady hangover from the trip has remained. "In Australia, the oldest food tradition involves the family sitting around the table for the Sunday roast. My visit to Assam brought back memories from home," she says. While travelling around India and experiencing its diverse cultures has always been one of her favourite things to do, what made Assam alluring to Todd was that it was off the beaten path. And, as she was soon to realise, also a food lovers' paradise. "If you are non-vegetarian, you are in for a real treat," she says.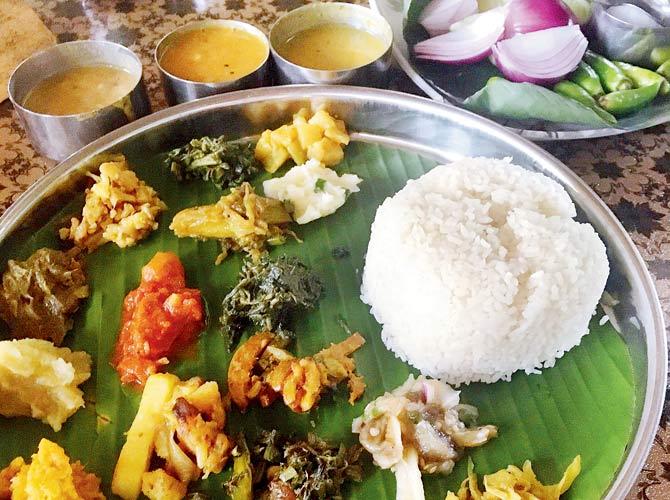 In Assam, rice is a mainstay
Tripping on tea
The topography of Assam is a mix of wetlands, grasslands and tea gardens. Given her penchant for tea, Todd chose to begin her culinary journey with Jorhat, one of the lesser known tea producing gems of India. On the way to Jorhat, however, she made a pit stop at the quaint town of Bokakhat. "I was told to try their famous aloo puri and potato curry, which is served on a banana leaf along with chilli chutney. This was followed by the equally famous peda, a semi-soft sweet made of khoya, sugar and traditional flavourings," she says. Having whet her appetite, she headed to Jorhat - 'Jor' means join and 'hat' means market. Here, she picked up a couple of lessons on tea plucking. The process involves extracting the bud along with one or two leaves. "That it takes a whole new level of dexterity is something I realised only after attempting it myself," she jokes.

Todd picked up lessons in tea plucking from Jorhat
Her mornings would start with Assam tea, famous for its malty flavour. She believes it's the extreme humidity, generous rainfall and tropical climate, which gives it a distinctive brisk and strong character. No tea ritual is complete without something to munch on, and that's how she also discovered til pitha, which she calls "the perfect teatime snack". Usually prepared during Bihu, a festival that celebrates the harvesting season, pithas are delicious cookies where the soft, chewy outer shell is soaked and ground with a sticky rice mixture. This is then stuffed with a toasted black sesame and jaggery filling. "The outer shell is flattened, filled with stuffing and lightly cooked on a tawa. These cigar-shaped treats left an explosion of flavour in my mouth," recalls Todd.

The restaurateur spent most of her time interacting with locals
While visiting the other tea gardens - there are over 65,000 - Todd even got the opportunity to dance with young women in a Jhumur, which is a traditional dance of the tea tribe communities of Assam. "Even though we did not speak each other's language, we managed to have a laugh and have fun. That's the magic of Assam," she says.
Eat like a local
Having travelled far and wide, Todd believes that the best way to understand a new place is through the locals. That's why she decided to explore the island of Majuli, home to multiple ethnic groups, on her own. Craving for a dose of adventure, she chose to cover the villages on a cycle. At Majuli, she met members of the Mishing community, which constitutes over 40 per cent of the island's population. Their home, she recalls, is built on stilts with a thatched roof on a bamboo frame and has bamboo flooring. And like most traditional homes, it's the kitchen that sees most activity. "I was greeted with some customary home-brewed apong, a traditional rice beer," she says. Her host also prepared the tupla bhat - rice wrapped in plantain leaves and a few pork dishes. "The Mishings use a lot of locally available herbs in their cooking," she observes. "The cooking techniques include slow-cooking on flame, dehydrating and smoking, all of which are cooking methods employed by chefs worldwide," she adds.
She even sampled the full-blown Assamese thali with 36 different dishes at a local joint in Kaziranga. One of her favourites was a curry made of taro greens, which are locally picked leaves, turned into a curry. "Eating a traditional meal without any cutlery and sitting on the floor of a Karbi tree house in the middle of a national park, is an experience that will be etched in my memory forever," she smiles. Inspired by her interactions and the delicious cuisine, Todd has incorporated her version of jika maas (fish and ridge gourd) and kothal gabori (pork with jackfruit) on the menu of both Goa's Antares and Lower Parel's Wine Rack. "I felt there was no better way of paying tribute to a rich culture," she says.
Catch up on all the latest Mumbai news, crime news, current affairs, and also a complete guide on Mumbai from food to things to do and events across the city here. Also download the new mid-day Android and iOS apps to get latest updates