The hit team of Kelvin and Boo reimagine One Street Over, with innovative drinks and delicious eats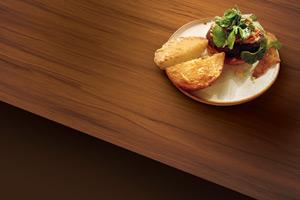 Fat rabbit
FOOD: Tasty
AMBIENCE: Pleasant
SERVICE: Can do better
COST: Expensive
In a short span of time, chefs Kelvin Cheung and Boo Kim have managed to catch the attention of the young and the fabulous, and also crack the successful Bandra restaurant code. For a two-week-old restaurant, the re-branded One Street (earlier One Street Over) is doing great, we found on a Friday evening.
ADVERTISEMENT

Rocky Road
The crowd spans the millennials spectrum — well-dressed adults dedicating their Friday night to the latest hotspot, the fashion editor of a style magazine, a female stand-up comedian and a bunch of giggly girls, high and loud.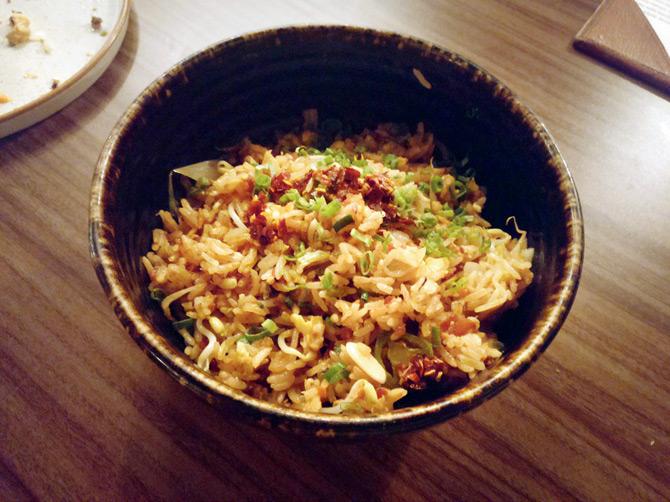 Bacon kimchi fried rice
We start with cocktails (an engaging bar menu designed by Arijit Bose), corn on the cob (Rs 700) and purple drank (Rs 450), at one of the two bars as we wait for a table. The corn cocktail can best be described as curious, we get subtle hints of corn which has been infused with bourbon and some orange zest that adds a broody citrus flavour. The latter, a likeable mix of mulberry-infused rum and lavender syrup with soda, is the kind of cocktail that gets you drunk without you knowing it.

Ranch is on fire
After a 20-minute-wait, we get a table and Cheung welcomes us with a toothy grin, pencil in place behind his ear. We thank our stars (and the architect for designing a roomy space), as the giggly girls are now up and dancing to Major Lazer. We order bacon kimchi fried rice (Rs 650), and the ranch is on fire wings (Rs 550, they offer paneer in the same sauce). For mains, we try fat rabbit (Rs 550, vegetarian), and classic animal (RS 600) burgers. We notice that despite having friendly wait staff, the service can be faster. The food, though, makes up for the delay. The fried rice is perfectly tossed, with subtle heat. The wings are spicy, as promised, with a mix of paprika, sriracha and cayenne, with crème fraîche balancing it out.

Purple drank
The brioche bun wins half the battle for both burgers. We recommend the black bean patty to non-vegetarians too; the carrot fries add a sweet touch. The beef burger offers familiar flavours that you would expect in a non-veg burger but is good nonetheless. Stuffed, we end with a rocky road (Rs 700). An indulgent mix of several elements — sinful chocolate chip cookie ice cream; choco-nut brittle; burnt marshmallows; chocolate rocks; and a tiny bit of to-die-for sea salt caramel — the calories didn't matter to us after a few spoonfuls.

Corn on the cob
One Street is one of those expensive 'it' places that everybody loves to love. But unlike many suburban haunts, the chefs here know that good food is what matters the most, and they deliver it on the double.

Time 7 pm to 1.30 am
AT Linking Road, Bandra West.
CALL 8108669680
Catch up on all the latest Crime, National, International and Hatke news here. Also, download the new mid-day Android and iOS apps to get latest updates