Mumbai welcomes yet another farmers' market that will sell organic, seasonal produce and other curated home-made finds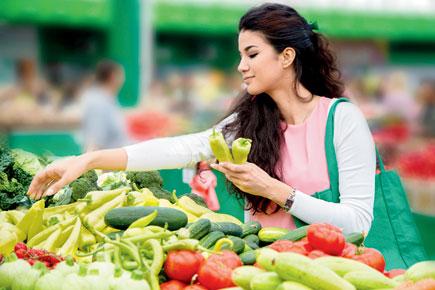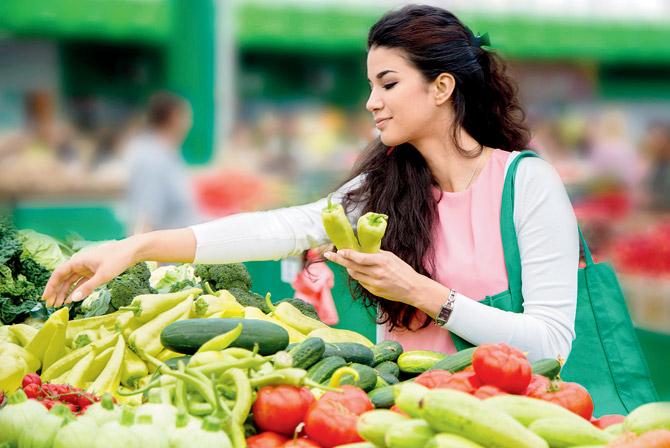 Sunday is meant to be a day of rest and leisure. But, if you've been a part of the city's growing healthy-eating organic tribe, it is the day dedicated to farmers' markets. This weekend, yet another suburb in the city, Versova, will get its very own market.
The Organic Farmers' Market Versova is being organised by Susan Diaz and Michaela Strobel of Harkat Studios. "The market is all about food, from seasonal farm produce to innovative creations. Depending on the response, we are planning on doing it once a month during the monsoons and then make it a weekly affair," says Strobel.


Harkat Studios is organising its first farmers' market
"The studio's courtyard will host the market, featuring fresh fruits and vegetables, while the indoor market hall is for other creations like herbal teas and organic oil. We will also set up a small organic cafe," she adds.

Michaela Strobel and Susan Diaz
A stall by The Moonlight Cafe, run by a group of female theatre artistes, will feature home-made pickles, baked sweets, breads, and fresh salads. Among the other stalls, look out for gluten-free treats from Dream Desserts, organic staples from Navdanya and Amarag Organikos, herbal tea from Acharya Ayurveda, organic coconut oil produce, organic teas and infusions from Tea Trunk and vegan spreads from Healthnut.
ON: May 28, 9 am At Harkat Studios, Bungalow No 75, JP Road, Aram Nagar Part 2, Machlimar, Versova.
TO: RSVP, log on to insider.in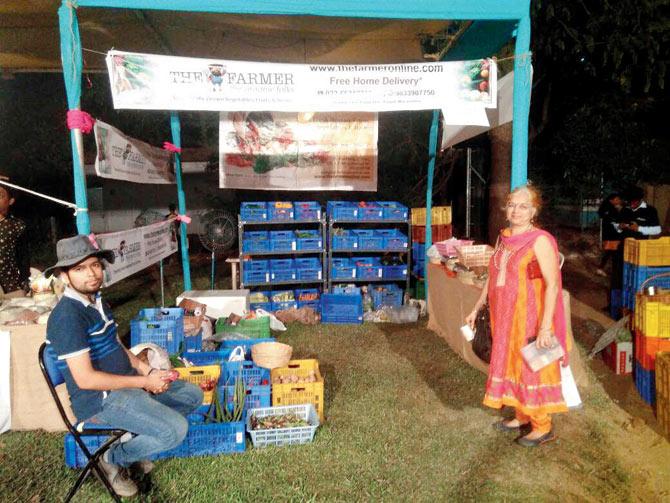 Farm fare
Aakash Thakkar owns a 65-acre organic farm in Karjat, where he grows a variety of fruits and vegetables.
"We have a contract farm in Mahabaleshwar, and obtain fresh vegetables and fruits from select organic farmers located in parts Maharashtra and Gujarat," he says. The produce to expect includes mango, pineapple, banana, chikoo, pomegranate, bottle gourd, beetroot and carrot. Visitors can also pick from berries, grain, rice, poha and nachni.
Log on to: farmeronline.com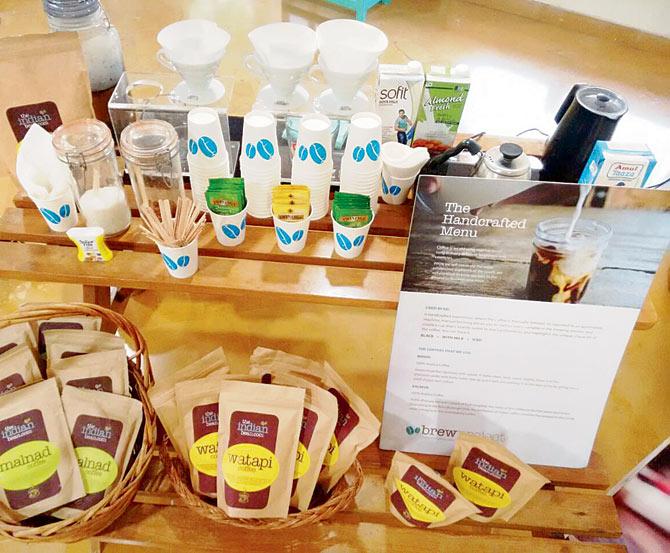 The Indian Bean
The coffee company started out in 2012 as a platform for selling single estate coffee. Their coffee has been handpicked from seven family owned small estates across India and other places like Nepal. "We will be serving coffee and selling our line of coffee beans and powder. We make fair trade coffee, and have a few organic variants too," says founder Kunal Ross. On offer will also be two blended coffees including a South Indian filter blend.
Log on to: theindianbean.com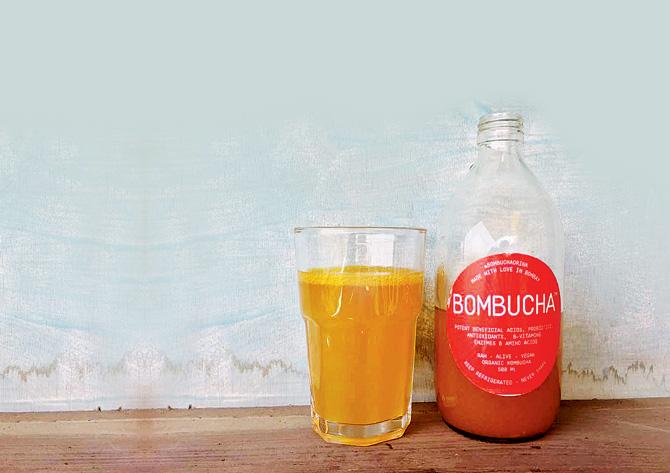 Bombucha
In October last year, Nitin Gandhi and his partner Monika Pawlowska started brewing kombucha - that refreshing, fizzy, fermented tea beverage, doing the rounds among the city's health conscious set. This March, they started selling it under their label Bombucha at farmers' markets. "Kombucha is quite a niche product and we find that the crowd at these markets is more open to understanding and trying it out," says Monika. They also offer home deliveries across the city. They have a few fixed flavours and seasonal finds like Mango Turmeric, Litchi, Chamomile Date, Beetroot Pomegranate, and Super Green.
COST: Rs 200 per 500ml bottle
Log on to: Bombucha on Facebook